","duration":61,"description":null,"author_name":"Andrew Gould","article_type":"uber_article","analytics":{"video_id":24566,"title":"Gridiron Heights Episode 20″,"stream":"featured","published_at":"2018-01-16T18:28:42.677000″,"id":"8cb16b26-39ba-4213-9ec2-26a5441a8ece"},"ad_stitched_url":null},"media_width":null,"media_url":null,"media_id":null,"media_height":null,"hook_type":"photo","autoplay":true}},{"url_hash":"7f264ea52c237272d1d3b5ff5b5b8d19d69debb6d7fc52e6efe0b4c28cda2a97″,"url":"http://bleacherreport.com/articles/2754556-jaguars-vs-vikings-the-super-bowl-we-dont-want-but-probably-deserve","updated_at":"2018-01-21T20:04:30Z","tag":{"unique_name":"featured","tag_id":88410,"short_name":"Featured","logo":"featured.png","display_name":"Featured","color2″:"","color1″:""},"status":"active","position":null,"playlist_type":"ts","playlist_id":31715,"permalink":"/articles/2754556-jaguars-vs-vikings-the-super-bowl-we-dont-want-but-probably-deserve","performed_by":"[email protected]","original_url_sha":"7f264ea52c237272d1d3b5ff5b5b8d19d69debb6d7fc52e6efe0b4c28cda2a97″,"original_url_hash":117719328,"notification":null,"is_locked":false,"is_featured":true,"internal_position":"4925.0185546875″,"id_str":"6458803955″,"id":6458803955,"href":"https://djay.bleacherreport.com/playlists/featured_ts/tracks/6458803955″,"hide_from_regions":[],"hidden_attributes":[],"group_tags":[],"expires_at":null,"created_at":"2018-01-21T20:04:24Z","content_type":"internal_article","content":{"title":"Can We Handle a Jags-Vikes Super Bowl?","thumbnail_url":"https://img.bleacherreport.net/cms/media/image/58/e2/f2/78/4b3f/4205/8ddd/d508030e6870/crop_exact_GettyImages-629258554.jpg?h=1999q=90w=3000″,"metadata":{"title":"Jaguars vs. Vikings: The Super Bowl We Don't Want but Probably Deserve","thumbnails":{"original_url":"https://cdn.bleacherreport.net/cms/media/image/58/e2/f2/78/4b3f/4205/8ddd/d508030e6870/GettyImages-629258554.jpg","media_item_href":"https://cms.bleacherreport.com/media/items/58e2f278-4b3f-4205-8ddd-d508030e6870.json"},"thumbnail_url":"https://img.bleacherreport.net/img/images/photos/003/718/927/hi-res-1129a2328bd594025d60fee37e34b80d_crop_exact.jpg?w=900h=600q=75″,"stub_id":null,"share_url":"http://bleacherreport.com/articles/2754556-jaguars-vs-vikings-the-super-bowl-we-dont-want-but-probably-deserve","provider_url":"http://bleacherreport.com","provider_name":"Bleacher Report","photo_credit":"Sam Greenwood/Getty Images","description":null,"author_name":"Mike Tanier","article_type":"article","article_id":2754556},"media_width":null,"media_url":null,"media_id":null,"media_height":null,"hook_type":"photo"}},{"url_hash":"9fcc0e83941831edecb9638086c6158cf45cf365c064a40a5f7929b73ceed2e6″,"url":"http://bleacherreport.com/articles/2755170-james-harden-delivers-dagger-rockets-snap-warriors-14-game-road-win-streak","updated_at":"2018-01-21T04:38:07Z","tag":{"unique_name":"featured","tag_id":88410,"short_name":"Featured","logo":"featured.png","display_name":"Featured","color2″:"","color1″:""},"status":"active","position":null,"playlist_type":"ts","playlist_id":31715,"permalink":"/articles/track/6458770476-harden-3-in-stephs-eye-ices-dubs-","performed_by":"[email protected]","original_url_sha":"9fcc0e83941831edecb9638086c6158cf45cf365c064a40a5f7929b73ceed2e6″,"original_url_hash":116270659,"notification":null,"is_locked":false,"is_featured":true,"internal_position":"4923.2685546875″,"id_str":"6458770476″,"id":6458770476,"href":"https://djay.bleacherreport.com/playlists/featured_ts/tracks/6458770476″,"hide_from_regions":[],"hidden_attributes":[],"group_tags":[],"expires_at":null,"created_at":"2018-01-21T04:36:36Z","content_type":"video_article","content":{"title":"Harden 3 in Steph's Eye Ices Dubs ❄️","thumbnail_url":"https://img.bleacherreport.net/cms/media/image/8d/1f/44/39/2d9c/4577/affe/f64e905ad938/crop_exact_GettyImages-908117384.jpg?h=1478q=90w=2217″,"metadata":{"video_url":"http://vid.bleacherreport.com/videos/24748/akamai.json","video_id":24748,"title":"James Harden Delivers Dagger, Rockets Snap Warriors' 14-Game Road Win Streak","thumbnails":{"original_url":"https://cdn.bleacherreport.net/cms/media/image/8d/1f/44/39/2d9c/4577/affe/f64e905ad938/GettyImages-908117384.jpg","media_item_href":"https://cms.bleacherreport.com/media/items/8d1f4439-2d9c-4577-affe-f64e905ad938.json"},"thumbnail_url":"https://img.bleacherreport.net/img/images/photos/003/719/636/hi-res-5e7d0268e9d08f09395be2a34ed19bfb_crop_exact.jpg?w=900h=600q=75″,"tags":["houston-rockets","golden-state-warriors","nba","stephen-curry","james-harden"],"stub_id":null,"share_url":"http://bleacherreport.com/articles/2755170-james-harden-delivers-dagger-rockets-snap-warriors-14-game-road-win-streak","provider_url":"http://bleacherreport.com","provider_name":"Bleacher Report","mp4_url":"https://media.bleacherreport.com/video/upload/v1516507438/f9rp3ik371i0xvpgiyc5.mp4″,"hls_url":"https://media.bleacherreport.com/video/upload/f_m3u8/sp_hd/v1516507438/f9rp3ik371i0xvpgiyc5.m3u8″,"embed_code":"
","duration":25,"description":null,"author_name":"Maurice Moton","article_type":"uber_article","analytics":{"video_id":24748,"title":"Deadly Stepback ","team1″:"houston-rockets","team":"golden-state-warriors","stream":"front-page-featured","published_at":"2018-01-21T04:05:20.173000″,"person1″:"stephen-curry","person":"james-harden","league":"nba","id":"150c1003-aa4c-4a6e-843d-1ed9e518b54e"},"ad_stitched_url":null},"media_width":null,"media_url":null,"media_id":null,"media_height":null,"hook_type":"photo","autoplay":true}}],"video_playlist_ids":[24659,24636,24638,24591,24567,24565,24569,24299,24297,23768,23862,23672,23713,23662,23709,23668,23621,23620,23602,23499],"video_playlist":{"23499":{"url_hash":"7bdab31aa08660882bbb637251525c241778e0a8318ef058c20ed3a6a885b5c7″,"url":"http://vid.bleacherreport.com/videos/23499″,"updated_at":"2018-01-04T21:47:27Z","tag":{"unique_name":"featured","tag_id":88410,"short_name":"Featured","logo":"featured.png","display_name":"Featured","color2″:"","color1″:""},"status":"active","position":null,"playlist_type":"v","playlist_id":98310,"permalink":"/post/featured/405a67d5-f933-45b1-a3b3-1fd5800f2882″,"performed_by":"[email protected]","original_url_sha":"7bdab31aa08660882bbb637251525c241778e0a8318ef058c20ed3a6a885b5c7″,"original_url_hash":78949560,"notification":null,"is_locked":false,"is_featured":false,"internal_position":"221.0000000000″,"id_str":"6457786294″,"id":6457786294,"href":"https://djay.bleacherreport.com/playlists/featured_v/tracks/6457786294″,"hide_from_regions":[],"hidden_attributes":[],"group_tags":[],"flagged":null,"expires_at":null,"created_at":"2018-01-04T21:47:27Z","content_type":"video","content":{"title":"I.T. Now the Biggest Question Mark of the Season","thumbnail_url":"https://img.bleacherreport.net/cms/media/image/03/6b/77/45/0f1c/4e91/9743/f9505cf2765e/crop_exact_900645296.jpg?h=344q=90w=611″,"metadata":{"video_url":"http://vid.bleacherreport.com/videos/23499/akamai.json","video_id":23499,"title":"Beck's NBA Spotlight: I.T. Is Now the Biggest Question Mark of the Season","thumbnail_url":"https://img.bleacherreport.net/cms/media/image/03/6b/77/45/0f1c/4e91/9743/f9505cf2765e/crop_exact_900645296.jpg?h=344q=90w=611″,"tags":["apple-video","nba"],"stub_id":"405a67d5-f933-45b1-a3b3-1fd5800f2882″,"share_url":"http://bleacherreport.com/post/featured/405a67d5-f933-45b1-a3b3-1fd5800f2882″,"provider_url":"http://bleacherreport.com","provider_name":"Bleacher Report","mp4_url":"https://bleachertrans-a.akamaihd.net/prod-cms-video/prod-cms-video-delivery/01/37/013788ad-3852-477e-a81e-031fee2e356f/010418_IT_BECK_SPOTLIGHT_SV_800k.mp4″,"hls_url":"http://bleacherreptrans-a.akamaihd.net/prod-cms-video/prod-cms-video-delivery/01/37/013788ad-3852-477e-a81e-031fee2e356f/010418_IT_BECK_SPOTLIGHT_SV14a6ea93-170e-336d-6258-f12e46f22289.m3u8″,"embed_code":"","duration":53,"description":"Isaiah Thomas finally debuted for the Cleveland Cavaliers against Portland. How will he fit into their rotation? Can he be a difference-maker in Cleveland's title chase? Watch above to see Bleacher Report Senior NBA Writer Howard Beck break down how I.T.'s return impacts the league.nnBleacher Report is the go-to destination for basketball fans everywhere. B/R's NBA coverage delivers must-see on-court analysis and highlights on a daily basis. Connect to the NBA stories, teams, athletes and highlights that make the game more than a game.nDownload the free Bleacher Report app to catch all the moments that matter in one place. Get the app to get the game.","author_name":"Bleacher Report","analytics":{"video_id":23499,"title":"Beck's NBA Spotlight: I.T. Is Now the Biggest Question Mark of the Season","stream":"featured","published_at":"2018-01-04T21:39:01.256000″,"league":"nba","id":"0b78d030-1e49-4a2f-8c88-cb911fae4240″,"editorial":"apple-video"},"ad_stitched_url":null},"media_width":null,"media_url":null,"media_id":null,"media_height":null,"hook_type":"photo","autoplay":false}},"23602″:{"url_hash":"8301427ce1becd00789ab7228b3e61dedb0d29a5e1b0ef48297f61d66569b56a","url":"http://vid.bleacherreport.com/videos/23602″,"updated_at":"2018-01-08T01:54:59Z","tag":{"unique_name":"featured","tag_id":88410,"short_name":"Featured","logo":"featured.png","display_name":"Featured","color2″:"","color1″:""},"status":"active","position":null,"playlist_type":"v","playlist_id":98310,"permalink":"/post/featured/c929c497-0ca4-49d3-8d6f-378846ebc844″,"performed_by":"[email protected]","original_url_sha":"8301427ce1becd00789ab7228b3e61dedb0d29a5e1b0ef48297f61d66569b56a","original_url_hash":71419966,"notification":null,"is_locked":false,"is_featured":false,"internal_position":"223.0000000000″,"id_str":"6457985715″,"id":6457985715,"href":"https://djay.bleacherreport.com/playlists/featured_v/tracks/6457985715″,"hide_from_regions":[],"hidden_attributes":[],"group_tags":[],"flagged":null,"expires_at":null,"created_at":"2018-01-08T01:54:59Z","content_type":"video","content":{"title":"Winners, Losers of NFL Wild Card Weekend","thumbnail_url":"https://img.bleacherreport.net/cms/media/image/05/85/af/76/ae08/469e/ad59/c99d4ff82fb4/crop_exact_GettyImages-902273246.jpg?h=2065q=90w=3098″,"metadata":{"video_url":"http://vid.bleacherreport.com/videos/23602/akamai.json","video_id":23602,"title":"Winners and Losers of NFL Wild Card Weekend","thumbnails":{"original_url":"https://cdn.bleacherreport.net/cms/media/image/05/85/af/76/ae08/469e/ad59/c99d4ff82fb4/GettyImages-902273246.jpg","media_item_href":"https://cms.bleacherreport.com/media/items/0585af76-ae08-469e-ad59-c99d4ff82fb4.json"},"thumbnail_url":"https://img.bleacherreport.net/cms/media/image/54/ed/46/1e/81ed/4047/937d/2be0ce8d3a75/crop_exact_902345470.jpg?h=344q=90w=611″,"tags":["apple-video","nfl"],"stub_id":"c929c497-0ca4-49d3-8d6f-378846ebc844″,"share_url":"http://bleacherreport.com/post/featured/c929c497-0ca4-49d3-8d6f-378846ebc844″,"provider_url":"http://bleacherreport.com","provider_name":"Bleacher Report","mp4_url":"https://bleachertrans-a.akamaihd.net/prod-cms-video/prod-cms-video-delivery/f9/84/f9847d47-d4fc-4187-bf16-d5682b999480/010818_NFL_SUNDAY_WILDCARD_WINNERS_LOSERS_CAMP_AL_800k.mp4″,"hls_url":"http://bleacherreptrans-a.akamaihd.net/prod-cms-video/prod-cms-video-delivery/f9/84/f9847d47-d4fc-4187-bf16-d5682b999480/010818_NFL_SUNDAY_WILDCARD_WINNERS_LOSERS_CAMP_AL14a6ea93-170e-336d-6258-f12e46f22289.m3u8″,"embed_code":"","duration":162,"description":"Clutch performers need to step up for their teams in the NFL playoffs. Which offensive players provided a spark in Wild Card Weekend? Which units were a major disappointment? Watch above.nnLooking for the best NFL coverage around? Bleacher Report is the go-to destination for armchair quarterbacks everywhere. Connect to the NFL stories, teams, athletes and highlights that make the game more than a game. You've never been so ready for some football. nDownload the free Bleacher Report app to catch all the moments that matter in one place. Get the app to get the game.","author_name":"Bleacher Report","analytics":{"video_id":23602,"title":"Winners and Losers of NFL Wild Card Weekend","stream":"featured","published_at":"2018-01-08T01:35:49.552000″,"league":"nfl","id":"7d898bf1-fc36-46e5-a498-3455f90f5ad0″,"editorial":"apple-video"},"ad_stitched_url":null},"media_width":null,"media_url":null,"media_id":null,"media_height":null,"hook_type":"photo","autoplay":false}},"23620″:{"url_hash":"453af9a4d0d482216ff8d4673aeddcffaef068de7d7196e8d7af3d90f295d7f1″,"url":"http://vid.bleacherreport.com/videos/23620″,"updated_at":"2018-01-08T18:38:50Z","tag":{"unique_name":"featured","tag_id":88410,"short_name":"Featured","logo":"featured.png","display_name":"Featured","color2″:"","color1″:""},"status":"active","position":null,"playlist_type":"v","playlist_id":98310,"permalink":"/post/featured/286801e0-6ef6-425a-b7be-b69b7510da34″,"performed_by":"[email protected]","original_url_sha":"453af9a4d0d482216ff8d4673aeddcffaef068de7d7196e8d7af3d90f295d7f1″,"original_url_hash":72384577,"notification":null,"is_locked":false,"is_featured":false,"internal_position":"224.0000000000″,"id_str":"6458017361″,"id":6458017361,"href":"https://djay.bleacherreport.com/playlists/featured_v/tracks/6458017361″,"hide_from_regions":[],"hidden_attributes":[],"group_tags":[],"flagged":null,"expires_at":null,"created_at":"2018-01-08T18:38:50Z","content_type":"video","content":{"title":"Who Is the King of Swag on Football Red Carpet?","thumbnail_url":"https://img.bleacherreport.net/cms/media/image/5d/f6/8d/8f/0fd5/49d2/b50f/500593ec165e/crop_exact_Screen_Shot_2018-01-08_at_16.37.54.jpg?h=1085q=90w=1626″,"metadata":{"video_url":"https://vid.bleacherreport.com/videos/23620/akamai.json","video_id":23620,"title":"Who Is the King of Swag on the Football Red Carpet?","thumbnail_url":"https://img.bleacherreport.net/cms/media/image/5d/f6/8d/8f/0fd5/49d2/b50f/500593ec165e/crop_exact_Screen_Shot_2018-01-08_at_16.37.54.jpg?h=1085q=90w=1626″,"tags":["world-football","uefa-champions-league"],"stub_id":"286801e0-6ef6-425a-b7be-b69b7510da34″,"share_url":"http://bleacherreport.com/post/featured/286801e0-6ef6-425a-b7be-b69b7510da34″,"provider_url":"http://bleacherreport.com","provider_name":"Bleacher Report","mp4_url":"https://bleachertrans-a.akamaihd.net/prod-cms-video/prod-cms-video-delivery/bb/a1/bba1d5b3-8ea2-4bb5-b36f-ae47d2171cb5/FB_080118_King%20of%20Swag%20_800k.mp4″,"hls_url":"http://bleacherreptrans-a.akamaihd.net/prod-cms-video/prod-cms-video-delivery/bb/a1/bba1d5b3-8ea2-4bb5-b36f-ae47d2171cb5/FB_080118_King%20of%20Swag%2014a6ea93-170e-336d-6258-f12e46f22289.m3u8″,"embed_code":"","duration":57,"description":"Who Is the King of Swag on the Football Red Carpet?","author_name":"Bleacher Report","analytics":{"video_id":23620,"title":"Who Is the King of Swag on the Football Red Carpet?","stream":"featured","published_at":"2018-01-08T16:38:34.689000″,"league":"world-football","id":"47fbb1e6-47a3-416f-abb4-99eb76319c12″,"division":"uefa-champions-league"},"ad_stitched_url":null},"media_width":null,"media_url":null,"media_id":null,"media_height":null,"hook_type":"photo","autoplay":false}},"23621″:{"url_hash":"5b10584d1ecefd7e2dacea861ae248ce1ac779126ece9cc9a681fe2fcf22a3e0″,"url":"http://vid.bleacherreport.com/videos/23621″,"updated_at":"2018-01-08T23:22:43Z","tag":{"unique_name":"featured","tag_id":88410,"short_name":"Featured","logo":"featured.png","display_name":"Featured","color2″:"","color1″:""},"status":"active","position":null,"playlist_type":"v","playlist_id":98310,"permalink":"/post/featured/7d71bfcc-00f4-4e32-8e0c-e97a9425c2b9″,"performed_by":"[email protected]","original_url_sha":"5b10584d1ecefd7e2dacea861ae248ce1ac779126ece9cc9a681fe2fcf22a3e0″,"original_url_hash":15210003,"notification":null,"is_locked":false,"is_featured":false,"internal_position":"225.5000000000″,"id_str":"6458029863″,"id":6458029863,"href":"https://djay.bleacherreport.com/playlists/featured_v/tracks/6458029863″,"hide_from_regions":[],"hidden_attributes":[],"group_tags":[],"flagged":null,"expires_at":null,"created_at":"2018-01-08T23:22:41Z","content_type":"video","content":{"title":"Browns Fans Throw Parade in Honor of 0-16″,"thumbnail_url":"https://img.bleacherreport.net/cms/media/image/84/14/54/f4/8327/4ef5/9989/1329c444cc59/crop_exact_900987208.jpg?h=344q=90w=611″,"metadata":{"video_url":"https://vid.bleacherreport.com/videos/23621/akamai.json","video_id":23621,"title":"Cleveland Browns Fans Throw a Perfect Season Parade in Honor of 0-16 Season","thumbnail_url":"https://img.bleacherreport.net/cms/media/image/84/14/54/f4/8327/4ef5/9989/1329c444cc59/crop_exact_900987208.jpg?h=344q=90w=611″,"tags":["apple-video","nfl"],"stub_id":"7d71bfcc-00f4-4e32-8e0c-e97a9425c2b9″,"share_url":"http://bleacherreport.com/post/featured/7d71bfcc-00f4-4e32-8e0c-e97a9425c2b9″,"provider_url":"http://bleacherreport.com","provider_name":"Bleacher Report","mp4_url":"https://bleachertrans-a.akamaihd.net/prod-cms-video/prod-cms-video-delivery/48/e4/48e415b7-2c82-430e-b02c-a0919c43bd85/010818_SOCIAL_NEWS_BROWNS_MD_V3_800k.mp4″,"hls_url":"http://bleacherreptrans-a.akamaihd.net/prod-cms-video/prod-cms-video-delivery/48/e4/48e415b7-2c82-430e-b02c-a0919c43bd85/010818_SOCIAL_NEWS_BROWNS_MD_V314a6ea93-170e-336d-6258-f12e46f22289.m3u8″,"embed_code":"","duration":61,"description":"The Cleveland Browns became just the second team to ever finish an NFL season 0-16. How did Browns fans choose to remember the season? Watch above to see Cleveland's "perfect parade."nLooking for the best NFL coverage around? Bleacher Report is the go-to destination for armchair quarterbacks everywhere. Connect to the NFL stories, teams, athletes and highlights that make the game more than a game. You've never been so ready for some football. nDownload the free Bleacher Report app to catch all the moments that matter in one place. Get the app to get the game.","author_name":"Bleacher Report","analytics":{"video_id":23621,"title":"Cleveland Browns Fans Throw a Perfect Season Parade in Honor of 0-16 Season","stream":"featured","published_at":"2018-01-08T21:34:01.109000″,"league":"nfl","id":"c871c371-e82b-4674-99fb-519796f9c742″,"editorial":"apple-video"},"ad_stitched_url":null},"media_width":null,"media_url":null,"media_id":null,"media_height":null,"hook_type":"photo","autoplay":false}},"23662″:{"url_hash":"878770410e7fa2e968e65aabb9feb06227b2fe4951b778e31bec7f3c8e928a3b","url":"http://vid.bleacherreport.com/videos/23662″,"updated_at":"2018-01-09T19:55:44Z","tag":{"unique_name":"featured","tag_id":88410,"short_name":"Featured","logo":"featured.png","display_name":"Featured","color2″:"","color1″:""},"status":"active","position":null,"playlist_type":"v","playlist_id":98310,"permalink":"/post/featured/107835bd-2aeb-4ed9-bfd0-6cce0648ef0b","performed_by":"[email protected]","original_url_sha":"878770410e7fa2e968e65aabb9feb06227b2fe4951b778e31bec7f3c8e928a3b","original_url_hash":39814582,"notification":null,"is_locked":false,"is_featured":false,"internal_position":"226.5000000000″,"id_str":"6458078427″,"id":6458078427,"href":"https://djay.bleacherreport.com/playlists/featured_v/tracks/6458078427″,"hide_from_regions":[],"hidden_attributes":[],"group_tags":[],"flagged":null,"expires_at":null,"created_at":"2018-01-09T19:55:44Z","content_type":"video","content":{"title":"Odds on Next Year's CFB National Champion","thumbnail_url":"https://img.bleacherreport.net/cms/media/image/a9/25/0a/9d/c8d0/4116/8657/4a5f6c654920/crop_exact_902785516.jpg?h=290q=90w=517″,"metadata":{"video_url":"https://vid.bleacherreport.com/videos/23662/akamai.json","video_id":23662,"title":"Odds on Next Year's College Football National Champion","thumbnail_url":"https://img.bleacherreport.net/cms/media/image/a9/25/0a/9d/c8d0/4116/8657/4a5f6c654920/crop_exact_902785516.jpg?h=290q=90w=517″,"tags":["college-football","apple-video"],"stub_id":"107835bd-2aeb-4ed9-bfd0-6cce0648ef0b","share_url":"http://bleacherreport.com/post/featured/107835bd-2aeb-4ed9-bfd0-6cce0648ef0b","provider_url":"http://bleacherreport.com","provider_name":"Bleacher Report","mp4_url":"https://bleachertrans-a.akamaihd.net/prod-cms-video/prod-cms-video-delivery/0a/99/0a995503-783e-47aa-a89e-59f0c34bd34d/010318_KramerSpotlight_NextYearsOdds_BAMA_800k.mp4″,"hls_url":"http://bleacherreptrans-a.akamaihd.net/prod-cms-video/prod-cms-video-delivery/0a/99/0a995503-783e-47aa-a89e-59f0c34bd34d/010318_KramerSpotlight_NextYearsOdds_BAMA14a6ea93-170e-336d-6258-f12e46f22289.m3u8″,"embed_code":"","duration":117,"description":"Alabama just beat Georgia in a thrilling overtime game to take home the College Football National Championship. But will the Crimson Tide be Adam Kramer's favorite next year? Watch above. From the race for the Heisman to the battle for a spot in the College Football Playoff, Bleacher Report's college football coverage never misses a beat, and now neither will you. Connect to the college football stories, teams, athletes and highlights that make the game more than a game. Download the free Bleacher Report app to catch all the moments that matter in one place. Get the app to get the game.","author_name":"Bleacher Report","analytics":{"video_id":23662,"title":"Odds on Next Year's College Football National Champion","stream":"featured","published_at":"2018-01-09T14:36:53.667000″,"league":"college-football","id":"9b15261f-9d6a-4ba2-b9e2-797a00720e6b","editorial":"apple-video"},"ad_stitched_url":null},"media_width":null,"media_url":null,"media_id":null,"media_height":null,"hook_type":"photo","autoplay":false}},"23668″:{"url_hash":"da2c3a585e093ec428ac13bf546688b0a4bc07f0ae187aeecb66fa77c07c8ace","url":"http://vid.bleacherreport.com/videos/23668″,"updated_at":"2018-01-09T19:56:07Z","tag":{"unique_name":"featured","tag_id":88410,"short_name":"Featured","logo":"featured.png","display_name":"Featured","color2″:"","color1″:""},"status":"active","position":null,"playlist_type":"v","playlist_id":98310,"permalink":"/post/featured/3d320563-573c-49ec-9a0d-03fa4b79158c","performed_by":"[email protected]","original_url_sha":"da2c3a585e093ec428ac13bf546688b0a4bc07f0ae187aeecb66fa77c07c8ace","original_url_hash":107495717,"notification":null,"is_locked":false,"is_featured":false,"internal_position":"226.0000000000″,"id_str":"6458078446″,"id":6458078446,"href":"https://djay.bleacherreport.com/playlists/featured_v/tracks/6458078446″,"hide_from_regions":[],"hidden_attributes":[],"group_tags":[],"flagged":null,"expires_at":null,"created_at":"2018-01-09T19:56:05Z","content_type":"video","content":{"title":"9-Year-Old Baller Is Youngest Hoops Phenom","thumbnail_url":"https://img.bleacherreport.net/cms/media/image/0e/e7/85/da/6a2f/4263/98a5/df25bbce01f5/crop_exact_Screen_Shot_2018-01-09_at_12.53.01_PM.jpg?h=1177q=90w=2088″,"metadata":{"video_url":"https://vid.bleacherreport.com/videos/23668/akamai.json","video_id":23668,"title":"9-year-old Baller Neiko Primus Is the Youngest Hoops Phenom","thumbnail_url":"https://img.bleacherreport.net/cms/media/image/0e/e7/85/da/6a2f/4263/98a5/df25bbce01f5/crop_exact_Screen_Shot_2018-01-09_at_12.53.01_PM.jpg?h=1177q=90w=2088″,"tags":["basketball","apple-video","social-news"],"stub_id":"3d320563-573c-49ec-9a0d-03fa4b79158c","share_url":"http://bleacherreport.com/post/featured/3d320563-573c-49ec-9a0d-03fa4b79158c","provider_url":"http://bleacherreport.com","provider_name":"Bleacher Report","mp4_url":"https://bleachertrans-a.akamaihd.net/prod-cms-video/prod-cms-video-delivery/e1/b0/e1b09ab6-4308-40c5-ad03-ac1d9ece1db5/010818_NEIKO_PRIMUS_SV_800k.mp4″,"hls_url":"http://bleacherreptrans-a.akamaihd.net/prod-cms-video/prod-cms-video-delivery/e1/b0/e1b09ab6-4308-40c5-ad03-ac1d9ece1db5/010818_NEIKO_PRIMUS_SV14a6ea93-170e-336d-6258-f12e46f22289.m3u8″,"embed_code":"","duration":60,"description":"The prospect class of 2026 has some serious competition. Neiko Primus is a 9-year-old baller who is catching some buzz the hardwood. The Maryland native has some serious handles and range. Watch above. nnBleacher Report is your No. 1 stop for what's trending in sports. You can count on B/R for all the hottest stories. From wild sports to the next big thing, don't miss out. nDownload the free Bleacher Report app to catch all the moments that matter in one place. Get the app to get the game. n","author_name":"Bleacher Report","analytics":{"video_id":23668,"title":"9-year-old Baller Neiko Primus Is the Youngest Hoops Phenom","stream":"featured","sport":"basketball","published_at":"2018-01-09T18:02:55.622000″,"id":"a077cda4-8289-43e4-8916-0c6921c8993b","event":"social-news","editorial":"apple-video"},"ad_stitched_url":null},"media_width":null,"media_url":null,"media_id":null,"media_height":null,"hook_type":"photo","autoplay":false}},"23672″:{"url_hash":"8ba78e1f412e11e9fc824d72293e27aa868a78fecdfd85d15f19751a9da20287″,"url":"http://vid.bleacherreport.com/videos/23672″,"updated_at":"2018-01-09T22:23:08Z","tag":{"unique_name":"featured","tag_id":88410,"short_name":"Featured","logo":"featured.png","display_name":"Featured","color2″:"","color1″:""},"status":"active","position":null,"playlist_type":"v","playlist_id":98310,"permalink":"/post/featured/3ad2ca02-6664-4a4d-8715-75f6de25d754″,"performed_by":"[email protected]","original_url_sha":"8ba78e1f412e11e9fc824d72293e27aa868a78fecdfd85d15f19751a9da20287″,"original_url_hash":33832598,"notification":null,"is_locked":false,"is_featured":false,"internal_position":"227.5000000000″,"id_str":"6458085259″,"id":6458085259,"href":"https://djay.bleacherreport.com/playlists/featured_v/tracks/6458085259″,"hide_from_regions":[],"hidden_attributes":[],"group_tags":[],"flagged":null,"expires_at":null,"created_at":"2018-01-09T22:23:08Z","content_type":"video","content":{"title":"Who's 2018 NFL Draft's Version of Alvin Kamara?","thumbnail_url":"https://img.bleacherreport.net/cms/media/image/0b/0d/e0/f9/0616/4fe7/9052/9ff92bbab7e9/crop_exact_902773648.jpg?h=344q=90w=612″,"metadata":{"video_url":"https://vid.bleacherreport.com/videos/23672/akamai.json","video_id":23672,"title":"Who's the 2018 NFL Draft's Version of Alvin Kamara?","thumbnail_url":"https://img.bleacherreport.net/cms/media/image/0b/0d/e0/f9/0616/4fe7/9052/9ff92bbab7e9/crop_exact_902773648.jpg?h=344q=90w=612″,"tags":["apple-video","nfl"],"stub_id":"3ad2ca02-6664-4a4d-8715-75f6de25d754″,"share_url":"http://bleacherreport.com/post/featured/3ad2ca02-6664-4a4d-8715-75f6de25d754″,"provider_url":"http://bleacherreport.com","provider_name":"Bleacher Report","mp4_url":"https://bleachertrans-a.akamaihd.net/prod-cms-video/prod-cms-video-delivery/35/69/35695c14-294d-469d-b9cd-17ae36a62e93/010918_MillerSpotlight_SonyMichelAlvinKamara_800k.mp4″,"hls_url":"http://bleacherreptrans-a.akamaihd.net/prod-cms-video/prod-cms-video-delivery/35/69/35695c14-294d-469d-b9cd-17ae36a62e93/010918_MillerSpotlight_SonyMichelAlvinKamara14a6ea93-170e-336d-6258-f12e46f22289.m3u8″,"embed_code":"","duration":61,"description":"Alvin Kamara didn't have a ton of hype coming out of college before he broke out for the New Orleans Saints. Which great college running back could be in a similar spot in the 2018 NFL Draft? Watch above to see Bleacher Report Lead NFL Draft Expert Matt Miller break down how electrifying Georgia running back Sony Michel could fly under the radar.nnLooking for the best NFL coverage around? Bleacher Report is the go-to destination for armchair quarterbacks everywhere. Connect to the NFL stories, teams, athletes and highlights that make the game more than a game. You've never been so ready for some football. nDownload the free Bleacher Report app to catch all the moments that matter in one place. Get the app to get the game. ","author_name":"Bleacher Report","analytics":{"video_id":23672,"title":"Who's the 2018 NFL Draft's Version of Alvin Kamara?","stream":"featured","published_at":"2018-01-09T22:07:27.904000″,"league":"nfl","id":"c889dfdd-2ea2-43bd-b175-51ced93b9ce3″,"editorial":"apple-video"},"ad_stitched_url":null},"media_width":null,"media_url":null,"media_id":null,"media_height":null,"hook_type":"photo","autoplay":false}},"23709″:{"url_hash":"6c51f7724ec7ff0c5f3784af44022e45f56e66ab92cf4ba211fc6c99d435f710″,"url":"http://vid.bleacherreport.com/videos/23709″,"updated_at":"2018-01-10T18:02:10Z","tag":{"unique_name":"featured","tag_id":88410,"short_name":"Featured","logo":"featured.png","display_name":"Featured","color2″:"","color1″:""},"status":"active","position":null,"playlist_type":"v","playlist_id":98310,"permalink":"/post/featured/6a4fc3ad-d26a-44f8-9e54-379536965db2″,"performed_by":"[email protected]","original_url_sha":"6c51f7724ec7ff0c5f3784af44022e45f56e66ab92cf4ba211fc6c99d435f710″,"original_url_hash":22285658,"notification":null,"is_locked":false,"is_featured":false,"internal_position":"226.2500000000″,"id_str":"6458126544″,"id":6458126544,"href":"https://djay.bleacherreport.com/playlists/featured_v/tracks/6458126544″,"hide_from_regions":[],"hidden_attributes":[],"group_tags":[],"flagged":null,"expires_at":null,"created_at":"2018-01-10T18:02:05Z","content_type":"video","content":{"title":"Pole Dancing Could Become an Olympic Sport","thumbnail_url":"https://img.bleacherreport.net/cms/media/image/a1/49/67/ea/55b2/4cd3/8848/58e86b634092/crop_exact_Screen_Shot_2018-01-10_at_9.39.13_AM.jpg?h=1460q=90w=2592″,"metadata":{"video_url":"https://vid.bleacherreport.com/videos/23709/akamai.json","video_id":23709,"title":"Pole Dancing Could Be on Track to Becoming an Olympic Sport","thumbnail_url":"https://img.bleacherreport.net/cms/media/image/a1/49/67/ea/55b2/4cd3/8848/58e86b634092/crop_exact_Screen_Shot_2018-01-10_at_9.39.13_AM.jpg?h=1460q=90w=2592″,"tags":["social-news","apple-video"],"stub_id":"6a4fc3ad-d26a-44f8-9e54-379536965db2″,"share_url":"http://bleacherreport.com/post/featured/6a4fc3ad-d26a-44f8-9e54-379536965db2″,"provider_url":"http://bleacherreport.com","provider_name":"Bleacher Report","mp4_url":"https://bleachertrans-a.akamaihd.net/prod-cms-video/prod-cms-video-delivery/be/37/be37a39c-3542-4066-b78f-ed59fc8e692e/010918_OlympicPoleDancing_SOCIAL_800k.mp4″,"hls_url":"http://bleacherreptrans-a.akamaihd.net/prod-cms-video/prod-cms-video-delivery/be/37/be37a39c-3542-4066-b78f-ed59fc8e692e/010918_OlympicPoleDancing_SOCIAL14a6ea93-170e-336d-6258-f12e46f22289.m3u8″,"embed_code":"","duration":55,"description":"There could be a new sport included in future Olympics competitions. The International Pole Sports Federation has taken the first steps in making this activity into a recognized sport. Watch above. Bleacher Report is your No. 1 stop for what's trending in sports. You can count on B/R for all the hottest stories. From wild sports to the next big thing, don't miss out. Download the free Bleacher Report app to catch all the moments that matter in one place. Get the app to get the game.","author_name":"Bleacher Report","analytics":{"video_id":23709,"title":"Pole Dancing Could Be on Track to Becoming an Olympic Sport","stream":"featured","published_at":"2018-01-10T14:50:27.738000″,"id":"1adb595a-ecb5-4fbd-9383-63ec81806a32″,"event":"social-news","editorial":"apple-video"},"ad_stitched_url":null},"media_width":null,"media_url":null,"media_id":null,"media_height":null,"hook_type":"photo","autoplay":false}},"23713″:{"url_hash":"64a065f253fef69eb65fb954234fb07b720ee6016141a0f02dbf3d60701c3757″,"url":"http://vid.bleacherreport.com/videos/23713″,"updated_at":"2018-01-10T18:02:12Z","tag":{"unique_name":"featured","tag_id":88410,"short_name":"Featured","logo":"featured.png","display_name":"Featured","color2″:"","color1″:""},"status":"active","position":null,"playlist_type":"v","playlist_id":98310,"permalink":"/post/featured/0d062239-0a2c-4226-9eda-19edc516aceb","performed_by":"[email protected]","original_url_sha":"64a065f253fef69eb65fb954234fb07b720ee6016141a0f02dbf3d60701c3757″,"original_url_hash":33921197,"notification":null,"is_locked":false,"is_featured":false,"internal_position":"227.0000000000″,"id_str":"6458126522″,"id":6458126522,"href":"https://djay.bleacherreport.com/playlists/featured_v/tracks/6458126522″,"hide_from_regions":[],"hidden_attributes":[],"group_tags":[],"flagged":null,"expires_at":null,"created_at":"2018-01-10T18:01:39Z","content_type":"video","content":{"title":"39-Year-Old Bus Driver Living His CBB Dream","thumbnail_url":"https://img.bleacherreport.net/cms/media/image/b6/cd/d0/42/2834/4d21/9f57/a7cc5d58f92f/crop_exact_23100966_297526147416262_6798109248682196992_n.jpg?h=360q=90w=640″,"metadata":{"video_url":"https://vid.bleacherreport.com/videos/23713/akamai.json","video_id":23713,"title":"Meet the 39-Year-Old Bus Driver Living His College Basketball Dream","thumbnail_url":"https://img.bleacherreport.net/cms/media/image/b6/cd/d0/42/2834/4d21/9f57/a7cc5d58f92f/crop_exact_23100966_297526147416262_6798109248682196992_n.jpg?h=360q=90w=640″,"tags":["apple-video","college-basketball"],"stub_id":"0d062239-0a2c-4226-9eda-19edc516aceb","share_url":"http://bleacherreport.com/post/featured/0d062239-0a2c-4226-9eda-19edc516aceb","provider_url":"http://bleacherreport.com","provider_name":"Bleacher Report","mp4_url":"https://bleachertrans-a.akamaihd.net/prod-cms-video/prod-cms-video-delivery/a0/b0/a0b03114-42b0-4c50-bb86-9e26e41af299/010917_BUSDRIVER_BASKETBALL-5_800k.mp4″,"hls_url":"http://bleacherreptrans-a.akamaihd.net/prod-cms-video/prod-cms-video-delivery/a0/b0/a0b03114-42b0-4c50-bb86-9e26e41af299/010917_BUSDRIVER_BASKETBALL-514a6ea93-170e-336d-6258-f12e46f22289.m3u8″,"embed_code":"","duration":59,"description":"It's never too late to follow your athletic dreams. Just ask Canadian bus driver-turned-college basketball player Dan Stoddard. How did the 39-year old end up playing for the Algonquin Thunder? Watch above.nnBleacher Report is your No. 1 stop for what's trending in sports. You can count on B/R for all the hottest stories. From wild sports to the next big thing, don't miss out. nDownload the free Bleacher Report app to catch all the moments that matter in one place. Get the app to get the game.","author_name":"Bleacher Report","analytics":{"video_id":23713,"title":"Meet the 39-Year-Old Bus Driver Living His College Basketball Dream","stream":"featured","published_at":"2018-01-10T16:09:36.291000″,"league":"college-basketball","id":"e12523d1-625c-4026-95f9-f29bcb4bdd61″,"editorial":"apple-video"},"ad_stitched_url":null},"media_width":null,"media_url":null,"media_id":null,"media_height":null,"hook_type":"photo","autoplay":false}},"23768″:{"url_hash":"b60278d6536787672c483c483f53e0e818c47f22e1c17c1a17a37859888b7da0″,"url":"http://vid.bleacherreport.com/videos/23768″,"updated_at":"2018-01-11T17:57:23Z","tag":{"unique_name":"featured","tag_id":88410,"short_name":"Featured","logo":"featured.png","display_name":"Featured","color2″:"","color1″:""},"status":"active","position":null,"playlist_type":"v","playlist_id":98310,"permalink":"/post/featured/785dc79e-5844-42cc-bad1-b68c1d4f433a","performed_by":"[email protected]","original_url_sha":"b60278d6536787672c483c483f53e0e818c47f22e1c17c1a17a37859888b7da0″,"original_url_hash":68211933,"notification":null,"is_locked":false,"is_featured":false,"internal_position":"228.5000000000″,"id_str":"6458189171″,"id":6458189171,"href":"https://djay.bleacherreport.com/playlists/featured_v/tracks/6458189171″,"hide_from_regions":[],"hidden_attributes":[],"group_tags":[],"flagged":null,"expires_at":null,"created_at":"2018-01-11T17:57:23Z","content_type":"video","content":{"title":"Time for the Grizzlies to Trade Marc Gasol","thumbnail_url":"https://img.bleacherreport.net/cms/media/image/cd/86/3b/ea/2381/4dd0/a271/a47fc9caa238/crop_exact_901203744.jpg?h=344q=90w=611″,"metadata":{"video_url":"https://vid.bleacherreport.com/videos/23768/akamai.json","video_id":23768,"title":"Howard Beck's NBA Spotlight: Time for the Grizzlies to Trade Marc Gasol","thumbnail_url":"https://img.bleacherreport.net/cms/media/image/cd/86/3b/ea/2381/4dd0/a271/a47fc9caa238/crop_exact_901203744.jpg?h=344q=90w=611″,"tags":["nba","memphis-grizzlies","howard-beck","apple-video"],"stub_id":"785dc79e-5844-42cc-bad1-b68c1d4f433a","share_url":"http://bleacherreport.com/post/featured/785dc79e-5844-42cc-bad1-b68c1d4f433a","provider_url":"http://bleacherreport.com","provider_name":"Bleacher Report","mp4_url":"https://bleachertrans-a.akamaihd.net/prod-cms-video/prod-cms-video-delivery/14/c5/14c51c4e-ba8d-4f22-b698-332d8dff0954/Beck_On_Mem_011018_Final_800k.mp4″,"hls_url":"http://bleacherreptrans-a.akamaihd.net/prod-cms-video/prod-cms-video-delivery/14/c5/14c51c4e-ba8d-4f22-b698-332d8dff0954/Beck_On_Mem_011018_Final14a6ea93-170e-336d-6258-f12e46f22289.m3u8″,"embed_code":"","duration":15,"description":"Marc Gasol has been a staple point of the Memphis Grizzlies for almost a decade. The franchise center has seen former teammates come and go. nnDespite the team's early on struggle, Gasol continues to embrace the city's grit and grind mentality. Is Gasol's time in Memphis coming to a close? Should the Grizzlies trade their franchise player? Watch the video above for this week's Howard Beck NBA spotlight. nnBleacher Report is the go-to destination for basketball fans everywhere. B/R's NBA coverage delivers must-see on-court analysis and highlights on a daily basis. Connect to the NBA stories, teams, athletes and highlights that make the game more than a game.nDownload the free Bleacher Report app to catch all the moments that matter in one place. Get the app to get the game. n","author_name":"Bleacher Report","analytics":{"video_id":23768,"title":"Howard Beck's NBA Spotlight: Time for the Grizzlies to Trade Marc Gasol","team":"memphis-grizzlies","stream":"featured","published_at":"2018-01-11T15:57:25.990000″,"league":"nba","lead_writer":"howard-beck","id":"6de3d36b-ec98-4246-b7a5-d2f8d007de29″,"editorial":"apple-video"},"ad_stitched_url":null},"media_width":null,"media_url":null,"media_id":null,"media_height":null,"hook_type":"photo","autoplay":true}},"23862″:{"url_hash":"d65c88c19212b85c030f8900395f27893a85448571f93207a897b9e92bd7a0c0″,"url":"http://vid.bleacherreport.com/videos/23862″,"updated_at":"2018-01-12T18:12:12Z","tag":{"unique_name":"featured","tag_id":88410,"short_name":"Featured","logo":"featured.png","display_name":"Featured","color2″:"","color1″:""},"status":"active","position":null,"playlist_type":"v","playlist_id":98310,"permalink":"/post/featured/7bccafb2-9082-49a7-9fed-c6843f701bb5″,"performed_by":"[email protected]","original_url_sha":"d65c88c19212b85c030f8900395f27893a85448571f93207a897b9e92bd7a0c0″,"original_url_hash":87735437,"notification":null,"is_locked":false,"is_featured":false,"internal_position":"228.0000000000″,"id_str":"6458243904″,"id":6458243904,"href":"https://djay.bleacherreport.com/playlists/featured_v/tracks/6458243904″,"hide_from_regions":[],"hidden_attributes":[],"group_tags":[],"flagged":null,"expires_at":null,"created_at":"2018-01-12T18:12:10Z","content_type":"video","content":{"title":"The Best CBB Player You've Never Heard of","thumbnail_url":"https://img.bleacherreport.net/cms/media/image/70/2a/18/3f/fcf8/4586/86b7/8ea160ee3cfb/crop_exact_full_image.jpeg?h=2663q=90w=4734″,"metadata":{"video_url":"https://vid.bleacherreport.com/videos/23862/akamai.json","video_id":23862,"title":"This Freshman Is the Best College Basketball Player You've Never Heard of","thumbnail_url":"https://img.bleacherreport.net/cms/media/image/70/2a/18/3f/fcf8/4586/86b7/8ea160ee3cfb/crop_exact_full_image.jpeg?h=2663q=90w=4734″,"tags":["college-basketball","lsu-basketball","apple-video","social-news"],"stub_id":"7bccafb2-9082-49a7-9fed-c6843f701bb5″,"share_url":"http://bleacherreport.com/post/featured/7bccafb2-9082-49a7-9fed-c6843f701bb5″,"provider_url":"http://bleacherreport.com","provider_name":"Bleacher Report","mp4_url":"https://bleachertrans-a.akamaihd.net/prod-cms-video/prod-cms-video-delivery/96/66/9666756e-d5e4-479d-a96e-5de15289e560/011118_TremontWaters_SOCIAL_800k.mp4″,"hls_url":"http://bleacherreptrans-a.akamaihd.net/prod-cms-video/prod-cms-video-delivery/96/66/9666756e-d5e4-479d-a96e-5de15289e560/011118_TremontWaters_SOCIAL14a6ea93-170e-336d-6258-f12e46f22289.m3u8″,"embed_code":"","duration":57,"description":"This year in college hoops there are some big names on the national scene. LSU has one talented diaper dandy who is leading the Tigers to a promising SEC season. Tremont Waters is name you must watch out for. Watch above. nnBleacher Report is your No. 1 stop for what's trending in sports. You can count on B/R for all the hottest stories. From wild sports to the next big thing, don't miss out. nnDownload the free Bleacher Report app to catch all the moments that matter in one place. Get the app to get the game. n","author_name":"Bleacher Report","analytics":{"video_id":23862,"title":"This Freshman Is the Best College Basketball Player You've Never Heard of","team":"lsu-basketball","stream":"featured","published_at":"2018-01-12T14:55:21.107000″,"league":"college-basketball","id":"62c36ac8-cd18-4037-a530-d0a1d8d28197″,"event":"social-news","editorial":"apple-video"},"ad_stitched_url":null},"media_width":null,"media_url":null,"media_id":null,"media_height":null,"hook_type":"photo","autoplay":false}},"24297″:{"url_hash":"9b3d0068b403b977d973aa4a6362fd3b8845175e07898a10f4f9f710271b859d","url":"http://vid.bleacherreport.com/videos/24297″,"updated_at":"2018-01-16T04:44:14Z","tag":{"unique_name":"featured","tag_id":88410,"short_name":"Featured","logo":"featured.png","display_name":"Featured","color2″:"","color1″:""},"status":"active","position":null,"playlist_type":"v","playlist_id":98310,"permalink":"/post/featured/201a02f2-6754-4fcd-8f09-7afbd9dca1c7″,"performed_by":"[email protected]","original_url_sha":"9b3d0068b403b977d973aa4a6362fd3b8845175e07898a10f4f9f710271b859d","original_url_hash":74606698,"notification":null,"is_locked":false,"is_featured":false,"internal_position":"229.5000000000″,"id_str":"6458471752″,"id":6458471752,"href":"https://djay.bleacherreport.com/playlists/featured_v/tracks/6458471752″,"hide_from_regions":[],"hidden_attributes":[],"group_tags":[],"flagged":null,"expires_at":null,"created_at":"2018-01-16T04:44:14Z","content_type":"video","content":{"title":"This Halftime Act Keeps Fans Glued to Their Seats","thumbnail_url":"https://img.bleacherreport.net/cms/media/image/28/18/f8/e1/e04e/4220/b589/c95afc9b08f1/crop_exact_881908064.jpg?h=230q=90w=408″,"metadata":{"video_url":"https://vid.bleacherreport.com/videos/24297/akamai.json","video_id":24297,"title":"This Halftime Act Keeps Fans Glued to Their Seats","thumbnail_url":"https://img.bleacherreport.net/cms/media/image/28/18/f8/e1/e04e/4220/b589/c95afc9b08f1/crop_exact_881908064.jpg?h=230q=90w=408″,"tags":["apple-video","social-news","nba"],"stub_id":"201a02f2-6754-4fcd-8f09-7afbd9dca1c7″,"share_url":"http://bleacherreport.com/post/featured/201a02f2-6754-4fcd-8f09-7afbd9dca1c7″,"provider_url":"http://bleacherreport.com","provider_name":"Bleacher Report","mp4_url":"https://bleachertrans-a.akamaihd.net/prod-cms-video/prod-cms-video-delivery/9e/b7/9eb73ec7-038a-46e0-8305-ce73f37b74fe/011018_SOCIAL%20NEWS_Red%20Panda_V3_800k.mp4″,"hls_url":"http://bleacherreptrans-a.akamaihd.net/prod-cms-video/prod-cms-video-delivery/9e/b7/9eb73ec7-038a-46e0-8305-ce73f37b74fe/011018_SOCIAL%20NEWS_Red%20Panda_V314a6ea93-170e-336d-6258-f12e46f22289.m3u8″,"embed_code":"","duration":60,"description":"Most fans use halftime as a time to stretch their legs and get refreshments. However, one halftime act is keeping fans in their seats. Watch above to see how Red Panda has become the NBA's premier halftime show.nnBleacher Report is your No. 1 stop for what's trending in sports. You can count on B/R for all the hottest stories. From wild sports to the next big thing, don't miss out. nDownload the free Bleacher Report app to catch all the moments that matter in one place. Get the app to get the game. ","author_name":"Bleacher Report","analytics":{"video_id":24297,"title":"This Halftime Act Keeps Fans Glued to Their Seats","stream":"featured","published_at":"2018-01-15T01:46:36.919000″,"league":"nba","id":"567baa6a-9ab4-414b-8214-3130c211df2d","event":"social-news","editorial":"apple-video"},"ad_stitched_url":null},"media_width":null,"media_url":null,"media_id":null,"media_height":null,"hook_type":"photo","autoplay":false}},"24299″:{"url_hash":"addd4f8012deaa08b9098d793241b9f2b3d7d4d9e437075c4e628a66f282837a","url":"http://vid.bleacherreport.com/videos/24299″,"updated_at":"2018-01-16T04:44:31Z","tag":{"unique_name":"featured","tag_id":88410,"short_name":"Featured","logo":"featured.png","display_name":"Featured","color2″:"","color1″:""},"status":"active","position":null,"playlist_type":"v","playlist_id":98310,"permalink":"/post/featured/18bb9977-edfa-489e-917a-704dab9a03de","performed_by":"[email protected]","original_url_sha":"addd4f8012deaa08b9098d793241b9f2b3d7d4d9e437075c4e628a66f282837a","original_url_hash":101039795,"notification":null,"is_locked":false,"is_featured":false,"internal_position":"230.5000000000″,"id_str":"6458471762″,"id":6458471762,"href":"https://djay.bleacherreport.com/playlists/featured_v/tracks/6458471762″,"hide_from_regions":[],"hidden_attributes":[],"group_tags":[],"flagged":null,"expires_at":null,"created_at":"2018-01-16T04:44:31Z","content_type":"video","content":{"title":"Winners and Losers of Divisional Round","thumbnail_url":"https://img.bleacherreport.net/cms/media/image/c8/19/0a/f2/645a/4c4a/a326/a7d4a8088787/crop_exact_904972918.jpg?h=344q=90w=611″,"metadata":{"video_url":"https://vid.bleacherreport.com/videos/24299/akamai.json","video_id":24299,"title":"Winners and Losers of NFL Playoffs Divisional Round","thumbnail_url":"https://img.bleacherreport.net/cms/media/image/c8/19/0a/f2/645a/4c4a/a326/a7d4a8088787/crop_exact_904972918.jpg?h=344q=90w=611″,"tags":["apple-video","nfl"],"stub_id":"18bb9977-edfa-489e-917a-704dab9a03de","share_url":"http://bleacherreport.com/post/featured/18bb9977-edfa-489e-917a-704dab9a03de","provider_url":"http://bleacherreport.com","provider_name":"Bleacher Report","mp4_url":"https://bleachertrans-a.akamaihd.net/prod-cms-video/prod-cms-video-delivery/3c/34/3c34a57b-8f5b-4738-8065-5b7aed55ef9c/011418_NFL_WINNERS_LOSERS_SIMMS_AL_800k.mp4″,"hls_url":"http://bleacherreptrans-a.akamaihd.net/prod-cms-video/prod-cms-video-delivery/3c/34/3c34a57b-8f5b-4738-8065-5b7aed55ef9c/011418_NFL_WINNERS_LOSERS_SIMMS_AL14a6ea93-170e-336d-6258-f12e46f22289.m3u8″,"embed_code":"","duration":203,"description":"The NFL Divisional Round had wild finishes and some expected performances from top seeds. Which star players carried their teams to victory? Which coaching staffs have to be disappointed with their playoff performance? Watch above to see Adam Lefkoe and Bleacher Report Lead NFL Analyst Chris Simms' winners and losers from the NFL Divisional Round.nnLooking for the best NFL coverage around? Bleacher Report is the go-to destination for armchair quarterbacks everywhere. Connect to the NFL stories, teams, athletes and highlights that make the game more than a game. You've never been so ready for some football. nDownload the free Bleacher Report app to catch all the moments that matter in one place. Get the app to get the game.","author_name":"Bleacher Report","analytics":{"video_id":24299,"title":"Winners and Losers of NFL Playoffs Divisional Round","stream":"featured","published_at":"2018-01-15T02:00:26.197000″,"league":"nfl","id":"28968e64-bbd8-46d3-bf32-d743f1f690d6″,"editorial":"apple-video"},"ad_stitched_url":null},"media_width":null,"media_url":null,"media_id":null,"media_height":null,"hook_type":"photo","autoplay":false}},"24565″:{"url_hash":"db4af7f52c657783b865d847d70dc92f97666bc39007420c2ca1176e4ce2d90c","url":"http://vid.bleacherreport.com/videos/24565″,"updated_at":"2018-01-17T19:10:40Z","tag":{"unique_name":"featured","tag_id":88410,"short_name":"Featured","logo":"featured.png","display_name":"Featured","color2″:"","color1″:""},"status":"active","position":null,"playlist_type":"v","playlist_id":98310,"permalink":"/post/featured/5f42420c-62fe-463f-9237-c710114a902f","performed_by":"[email protected]","original_url_sha":"db4af7f52c657783b865d847d70dc92f97666bc39007420c2ca1176e4ce2d90c","original_url_hash":31249638,"notification":null,"is_locked":false,"is_featured":false,"internal_position":"232.0000000000″,"id_str":"6458546399″,"id":6458546399,"href":"https://djay.bleacherreport.com/playlists/featured_v/tracks/6458546399″,"hide_from_regions":[],"hidden_attributes":[],"group_tags":[],"flagged":null,"expires_at":null,"created_at":"2018-01-17T18:02:57Z","content_type":"video","content":{"title":"Meet a Real Life Superhero","thumbnail_url":"https://img.bleacherreport.net/cms/media/image/36/d1/de/b6/9b03/451d/bdc4/c9391533e31b/crop_exact_PIC_2.jpg?h=569q=90w=1007″,"metadata":{"video_url":"https://vid.bleacherreport.com/videos/24565/akamai.json","video_id":24565,"title":"Meet the Real Life Superhero: Bodybuilding Beast Ulisses World","thumbnail_url":"https://img.bleacherreport.net/cms/media/image/36/d1/de/b6/9b03/451d/bdc4/c9391533e31b/crop_exact_PIC_2.jpg?h=569q=90w=1007″,"tags":["apple-video","social-news"],"stub_id":"5f42420c-62fe-463f-9237-c710114a902f","share_url":"http://bleacherreport.com/post/featured/5f42420c-62fe-463f-9237-c710114a902f","provider_url":"http://bleacherreport.com","provider_name":"Bleacher Report","mp4_url":"https://bleachertrans-a.akamaihd.net/prod-cms-video/prod-cms-video-delivery/df/c9/dfc9552b-0d35-4399-94c7-729abfde2b31/011218_SOCIAL_NEWS_ULISSES_WORLD_MD_V2_800k.mp4″,"hls_url":"http://bleacherreptrans-a.akamaihd.net/prod-cms-video/prod-cms-video-delivery/df/c9/dfc9552b-0d35-4399-94c7-729abfde2b31/011218_SOCIAL_NEWS_ULISSES_WORLD_MD_V214a6ea93-170e-336d-6258-f12e46f22289.m3u8″,"embed_code":"","duration":49,"description":"NYC native Ulisses World looks like a real-life superhero. How does the professional body-builder stay in shape? Watch above to see Ulisses Jr.'s impressive training plan.nnBleacher Report is your No. 1 stop for what's trending in sports. You can count on B/R for all the hottest stories. From wild sports to the next big thing, don't miss out. nDownload the free Bleacher Report app to catch all the moments that matter in one place. Get the app to get the game.n ","author_name":"Bleacher Report","analytics":{"video_id":24565,"title":"Meet the Real Life Superhero: Bodybuilding Beast Ulisses World","stream":"featured","published_at":"2018-01-16T15:39:04.785000″,"id":"0a66e1a6-2da8-4bf7-9dd0-45b28759c1c3″,"event":"social-news","editorial":"apple-video"},"ad_stitched_url":null},"media_width":null,"media_url":null,"media_id":null,"media_height":null,"hook_type":"photo","autoplay":false}},"24567″:{"url_hash":"bbafc16d73d4af4d526ee9f676c4e047c63dbe559e7f95e39a32c00498d3ff9d","url":"http://vid.bleacherreport.com/videos/24567″,"updated_at":"2018-01-16T22:59:02Z","tag":{"unique_name":"featured","tag_id":88410,"short_name":"Featured","logo":"featured.png","display_name":"Featured","color2″:"","color1″:""},"status":"active","position":null,"playlist_type":"v","playlist_id":98310,"permalink":"/post/featured/2bebbd7b-c66a-43e9-9aca-6a262e209b04″,"performed_by":"[email protected]","original_url_sha":"bbafc16d73d4af4d526ee9f676c4e047c63dbe559e7f95e39a32c00498d3ff9d","original_url_hash":48873990,"notification":null,"is_locked":false,"is_featured":false,"internal_position":"232.5000000000″,"id_str":"6458508338″,"id":6458508338,"href":"https://djay.bleacherreport.com/playlists/featured_v/tracks/6458508338″,"hide_from_regions":[],"hidden_attributes":[],"group_tags":[],"flagged":null,"expires_at":null,"created_at":"2018-01-16T22:59:02Z","content_type":"video","content":{"title":"'QB Nightmare' That'll Have Big Rise from Senior Bowl","thumbnail_url":"https://img.bleacherreport.net/cms/media/image/71/a6/45/60/388e/4241/b943/e032da8bc2a6/crop_exact_AP_16324736684993.jpg?h=2097q=90w=3727″,"metadata":{"video_url":"https://vid.bleacherreport.com/videos/24567/akamai.json","video_id":24567,"title":"Meet the 'QB Nightmare' That Will Have Monster Rise from Senior Bowl","thumbnail_url":"https://img.bleacherreport.net/cms/media/image/71/a6/45/60/388e/4241/b943/e032da8bc2a6/crop_exact_AP_16324736684993.jpg?h=2097q=90w=3727″,"tags":["apple-video","nfl"],"stub_id":"2bebbd7b-c66a-43e9-9aca-6a262e209b04″,"share_url":"http://bleacherreport.com/post/featured/2bebbd7b-c66a-43e9-9aca-6a262e209b04″,"provider_url":"http://bleacherreport.com","provider_name":"Bleacher Report","mp4_url":"https://bleachertrans-a.akamaihd.net/prod-cms-video/prod-cms-video-delivery/73/d3/73d3c8eb-6a74-439b-bf3c-8265f6353492/MILLER_SPOTLIGHT_DAVENPORT_MD_V2_800k.mp4″,"hls_url":"http://bleacherreptrans-a.akamaihd.net/prod-cms-video/prod-cms-video-delivery/73/d3/73d3c8eb-6a74-439b-bf3c-8265f6353492/MILLER_SPOTLIGHT_DAVENPORT_MD_V214a6ea93-170e-336d-6258-f12e46f22289.m3u8″,"embed_code":"","duration":40,"description":"The Senior Bowl is a time for under-the-radar stars to raise their draft stock. Which pass rusher could be a huge riser this season? Watch above as Bleacher Report Lead NFL Draft Expert Matt Miller breaks down UTSA star Marcus Davenport's draft potential.nnLooking for the best NFL coverage around? Bleacher Report is the go-to destination for armchair quarterbacks everywhere. Connect to the NFL stories, teams, athletes and highlights that make the game more than a game. You've never been so ready for some football. nDownload the free Bleacher Report app to catch all the moments that matter in one place. Get the app to get the game. n","author_name":"Bleacher Report","analytics":{"video_id":24567,"title":"Meet the 'QB Nightmare' That Will Have Monster Rise from Senior Bowl","stream":"featured","published_at":"2018-01-16T21:24:52.732000″,"league":"nfl","id":"4c1f7efb-1ae9-4e00-b8ed-55cdb748acd3″,"editorial":"apple-video"},"ad_stitched_url":null},"media_width":null,"media_url":null,"media_id":null,"media_height":null,"hook_type":"photo","autoplay":false}},"24569″:{"url_hash":"dd98477af74ff09bc537414155999524ab3e25ef177eab29e7830915409a9082″,"url":"http://vid.bleacherreport.com/videos/24569″,"updated_at":"2018-01-16T22:58:41Z","tag":{"unique_name":"featured","tag_id":88410,"short_name":"Featured","logo":"featured.png","display_name":"Featured","color2″:"","color1″:""},"status":"active","position":null,"playlist_type":"v","playlist_id":98310,"permalink":"/post/featured/ca21f2e0-3d16-4f86-bae3-1b42bd90c315″,"performed_by":"[email protected]","original_url_sha":"dd98477af74ff09bc537414155999524ab3e25ef177eab29e7830915409a9082″,"original_url_hash":32911654,"notification":null,"is_locked":false,"is_featured":false,"internal_position":"231.5000000000″,"id_str":"6458508331″,"id":6458508331,"href":"https://djay.bleacherreport.com/playlists/featured_v/tracks/6458508331″,"hide_from_regions":[],"hidden_attributes":[],"group_tags":[],"flagged":null,"expires_at":null,"created_at":"2018-01-16T22:58:41Z","content_type":"video","content":{"title":"Best Fits for Top 5 Uncommitted 2018 Recruits","thumbnail_url":"https://img.bleacherreport.net/cms/media/image/e8/0e/4f/cc/129f/4667/8132/84ea9b41f7fc/crop_exact_Pasted_image_at_2018_01_16_04_27_PM.jpg?h=563q=90w=1000″,"metadata":{"video_url":"https://vid.bleacherreport.com/videos/24569/akamai.json","video_id":24569,"title":"Michael Felder's Best Fits for Top Five Uncommitted 2018 Recruits","thumbnail_url":"https://img.bleacherreport.net/cms/media/image/e8/0e/4f/cc/129f/4667/8132/84ea9b41f7fc/crop_exact_Pasted_image_at_2018_01_16_04_27_PM.jpg?h=563q=90w=1000″,"tags":["apple-video","college-football"],"stub_id":"ca21f2e0-3d16-4f86-bae3-1b42bd90c315″,"share_url":"http://bleacherreport.com/post/featured/ca21f2e0-3d16-4f86-bae3-1b42bd90c315″,"provider_url":"http://bleacherreport.com","provider_name":"Bleacher Report","mp4_url":"https://bleachertrans-a.akamaihd.net/prod-cms-video/prod-cms-video-delivery/61/5f/615f6349-dcdf-4cb7-98b0-af756eb1f5d3/011618_CFB_TOP_5_RECRUITS%20v2_800k.mp4″,"hls_url":"http://bleacherreptrans-a.akamaihd.net/prod-cms-video/prod-cms-video-delivery/61/5f/615f6349-dcdf-4cb7-98b0-af756eb1f5d3/011618_CFB_TOP_5_RECRUITS%20v214a6ea93-170e-336d-6258-f12e46f22289.m3u8″,"embed_code":"","duration":275,"description":"The 2017 CFB season may have come to a close, but the recruiting trail for 2018 is in full swing. The early signing period still has several super-talented uncommitted recruits.nnWatch above as Stephen Nelson and Michael Felder discuss the best fits for these uncommitted recruits.nnFrom the race for the Heisman to the battle for a spot in the College Football Playoff, Bleacher Report's college football coverage never misses a beat, and now neither will you. Connect to the college football stories, teams, athletes and highlights that make the game more than a game.nnDownload the free Bleacher Report app to catch all the moments that matter in one place. Get the app to get the game.","author_name":"Bleacher Report","analytics":{"video_id":24569,"title":"Michael Felder's Best Fits for Top Five Uncommitted 2018 Recruits","stream":"featured","published_at":"2018-01-16T22:13:39.717000″,"league":"college-football","id":"1e235fd1-38a2-4b99-a90c-a4cff2fcd47a","editorial":"apple-video"},"ad_stitched_url":null},"media_width":null,"media_url":null,"media_id":null,"media_height":null,"hook_type":"photo","autoplay":false}},"24591″:{"url_hash":"e5680b8658f063aa1439305659f03cb7b80df7aec7ee735b4f3c27a2b1a492c2″,"url":"http://vid.bleacherreport.com/videos/24591″,"updated_at":"2018-01-17T19:10:35Z","tag":{"unique_name":"featured","tag_id":88410,"short_name":"Featured","logo":"featured.png","display_name":"Featured","color2″:"","color1″:""},"status":"active","position":null,"playlist_type":"v","playlist_id":98310,"permalink":"/post/featured/3c2c875f-4fc9-430f-a051-9343fa4324e1″,"performed_by":"[email protected]","original_url_sha":"e5680b8658f063aa1439305659f03cb7b80df7aec7ee735b4f3c27a2b1a492c2″,"original_url_hash":23720045,"notification":null,"is_locked":false,"is_featured":false,"internal_position":"234.5000000000″,"id_str":"6458549750″,"id":6458549750,"href":"https://djay.bleacherreport.com/playlists/featured_v/tracks/6458549750″,"hide_from_regions":[],"hidden_attributes":[],"group_tags":[],"flagged":null,"expires_at":null,"created_at":"2018-01-17T19:10:35Z","content_type":"video","content":{"title":"Which Teams Can Beat Bama for Top Recruiting Class?","thumbnail_url":"https://img.bleacherreport.net/cms/media/image/99/26/a6/9d/096e/4a55/875c/aa86018ee28e/crop_exact_full_image.jpeg?h=1529q=90w=2717″,"metadata":{"video_url":"https://vid.bleacherreport.com/videos/24591/akamai.json","video_id":24591,"title":"Which Teams Can Beat Out Alabama for Top 2018 Recruiting Class?","thumbnail_url":"https://img.bleacherreport.net/cms/media/image/99/26/a6/9d/096e/4a55/875c/aa86018ee28e/crop_exact_full_image.jpeg?h=1529q=90w=2717″,"tags":["college-football","apple-video"],"stub_id":"3c2c875f-4fc9-430f-a051-9343fa4324e1″,"share_url":"http://bleacherreport.com/post/featured/3c2c875f-4fc9-430f-a051-9343fa4324e1″,"provider_url":"http://bleacherreport.com","provider_name":"Bleacher Report","mp4_url":"https://bleachertrans-a.akamaihd.net/prod-cms-video/prod-cms-video-delivery/5d/08/5d082a9f-8181-48b9-b8ba-e94459f76fcc/011618_CFB_TOP_5_CLASSES_v2_800k.mp4″,"hls_url":"http://bleacherreptrans-a.akamaihd.net/prod-cms-video/prod-cms-video-delivery/5d/08/5d082a9f-8181-48b9-b8ba-e94459f76fcc/011618_CFB_TOP_5_CLASSES_v214a6ea93-170e-336d-6258-f12e46f22289.m3u8″,"embed_code":"","duration":282,"description":"When it comes to high school football recruiting, the top CFB programs don't rebuild, they reload. In past years, the Alabama Crimson Tide has led the nation in class rankings.nnThe 2018 early signing period is wrapping up, and several notable prospects have signed to the top programs. Will any CFB program edge out Alabama for the top recruiting class? Watch above as Stephen Nelson and Michael Felder breakdown the top recruiting classes of 2018. nnFrom the race for the Heisman to the battle for a spot in the College Football Playoff, Bleacher Report's college football coverage never misses a beat, and now neither will you. Connect to the college football stories, teams, athletes and highlights that make the game more than a game.nnDownload the free Bleacher Report app to catch all the moments that matter in one place. Get the app to get the game. n n","author_name":"Bleacher Report","analytics":{"video_id":24591,"title":"Which Teams Can Beat Out Alabama for Top 2018 Recruiting Class?","stream":"featured","published_at":"2018-01-17T18:56:23.584000″,"league":"college-football","id":"92c7625b-8438-4967-b8ec-7e9f46e67839″,"editorial":"apple-video"},"ad_stitched_url":null},"media_width":null,"media_url":null,"media_id":null,"media_height":null,"hook_type":"photo","autoplay":false}},"24636″:{"url_hash":"b8e70e63b056b522d7336d8a27f6342f90827d5783c8f82decd965a260504d50″,"url":"http://vid.bleacherreport.com/videos/24636″,"updated_at":"2018-01-18T18:57:15Z","tag":{"unique_name":"featured","tag_id":88410,"short_name":"Featured","logo":"featured.png","display_name":"Featured","color2″:"","color1″:""},"status":"active","position":null,"playlist_type":"v","playlist_id":98310,"permalink":"/post/featured/e53666ad-65b3-4c62-bf34-eaa5d9899944″,"performed_by":"[email protected]","original_url_sha":"b8e70e63b056b522d7336d8a27f6342f90827d5783c8f82decd965a260504d50″,"original_url_hash":82213789,"notification":null,"is_locked":false,"is_featured":false,"internal_position":"235.5000000000″,"id_str":"6458608915″,"id":6458608915,"href":"https://djay.bleacherreport.com/playlists/featured_v/tracks/6458608915″,"hide_from_regions":[],"hidden_attributes":[],"group_tags":[],"flagged":null,"expires_at":null,"created_at":"2018-01-18T18:57:15Z","content_type":"video","content":{"title":"Beck Reveals His 2018 NBA All-Star Ballot","thumbnail_url":"https://img.bleacherreport.net/cms/media/image/9f/34/e9/52/8da9/4d7a/8450/1bb3613b84dc/crop_exact_905406576.jpg?h=344q=90w=611″,"metadata":{"video_url":"https://vid.bleacherreport.com/videos/24636/akamai.json","video_id":24636,"title":"Howard Beck Reveals His 2018 NBA All-Star Ballot","thumbnail_url":"https://img.bleacherreport.net/cms/media/image/9f/34/e9/52/8da9/4d7a/8450/1bb3613b84dc/crop_exact_905406576.jpg?h=344q=90w=611″,"tags":["apple-video","nba"],"stub_id":"e53666ad-65b3-4c62-bf34-eaa5d9899944″,"share_url":"http://bleacherreport.com/post/featured/e53666ad-65b3-4c62-bf34-eaa5d9899944″,"provider_url":"http://bleacherreport.com","provider_name":"Bleacher Report","mp4_url":"https://bleachertrans-a.akamaihd.net/prod-cms-video/prod-cms-video-delivery/2b/6a/2b6ae7b8-6249-4ce3-a3da-f6f193750627/Beck_All_Star_V2_800k.mp4″,"hls_url":"http://bleacherreptrans-a.akamaihd.net/prod-cms-video/prod-cms-video-delivery/2b/6a/2b6ae7b8-6249-4ce3-a3da-f6f193750627/Beck_All_Star_V214a6ea93-170e-336d-6258-f12e46f22289.m3u8″,"embed_code":"","duration":60,"description":"NBA All-Star media ballots were due in this week. Which players should earn starting honors? Watch above as Bleacher Report Senior NBA Writer Howard Beck reveals his 2018 NBA All-Star ballot.nnLooking for the best NFL coverage around? Bleacher Report is the go-to destination for armchair quarterbacks everywhere. Connect to the NFL stories, teams, athletes and highlights that make the game more than a game. You've never been so ready for some football. nDownload the free Bleacher Report app to catch all the moments that matter in one place. Get the app to get the game.","author_name":"Bleacher Report","analytics":{"video_id":24636,"title":"Howard Beck Reveals His 2018 NBA All-Star Ballot","stream":"featured","published_at":"2018-01-18T18:34:35.305000″,"league":"nba","id":"7e165b11-ea97-4d9c-af0c-307472cc5979″,"editorial":"apple-video"},"ad_stitched_url":null},"media_width":null,"media_url":null,"media_id":null,"media_height":null,"hook_type":"photo","autoplay":false}},"24638″:{"url_hash":"60d855a2e4e29a098f184e4679039169090599d520e3ea7a829613de86d88037″,"url":"http://vid.bleacherreport.com/videos/24638″,"updated_at":"2018-01-18T21:20:14Z","tag":{"unique_name":"featured","tag_id":88410,"short_name":"Featured","logo":"featured.png","display_name":"Featured","color2″:"","color1″:""},"status":"active","position":null,"playlist_type":"v","playlist_id":98310,"permalink":"/post/featured/24ea455e-c1de-4a0a-82e0-236aec594efc","performed_by":"[email protected]","original_url_sha":"60d855a2e4e29a098f184e4679039169090599d520e3ea7a829613de86d88037″,"original_url_hash":5238499,"notification":null,"is_locked":false,"is_featured":false,"internal_position":"235.0000000000″,"id_str":"6458615118″,"id":6458615118,"href":"https://djay.bleacherreport.com/playlists/featured_v/tracks/6458615118″,"hide_from_regions":[],"hidden_attributes":[],"group_tags":[],"flagged":null,"expires_at":null,"created_at":"2018-01-18T21:20:12Z","content_type":"video","content":{"title":"World's Coolest Winter Sport Not in This Year's Olympics","thumbnail_url":"https://img.bleacherreport.net/cms/media/image/be/ab/ad/a8/45a7/4359/b35d/251d8bf4813e/crop_exact_648414384.jpg?h=344q=90w=611″,"metadata":{"video_url":"https://vid.bleacherreport.com/videos/24638/akamai.json","video_id":24638,"title":"You Won't Find the World's Coolest Winter Sport in This Year's Olympics","thumbnail_url":"https://img.bleacherreport.net/cms/media/image/be/ab/ad/a8/45a7/4359/b35d/251d8bf4813e/crop_exact_648414384.jpg?h=344q=90w=611″,"tags":["apple-video","social-news"],"stub_id":"24ea455e-c1de-4a0a-82e0-236aec594efc","share_url":"http://bleacherreport.com/post/featured/24ea455e-c1de-4a0a-82e0-236aec594efc","provider_url":"http://bleacherreport.com","provider_name":"Bleacher Report","mp4_url":"https://bleachertrans-a.akamaihd.net/prod-cms-video/prod-cms-video-delivery/af/9a/af9a43a1-5fe0-40bc-91de-88acc5acc2d0/011818_SKIJORING2_800k.mp4″,"hls_url":"http://bleacherreptrans-a.akamaihd.net/prod-cms-video/prod-cms-video-delivery/af/9a/af9a43a1-5fe0-40bc-91de-88acc5acc2d0/011818_SKIJORING214a6ea93-170e-336d-6258-f12e46f22289.m3u8″,"embed_code":"","duration":51,"description":"Extreme winter sports will be on an international stage in the 2018 Winter Olympics. However, there's one incredible skiing event that won't be in PyeongChang. Watch above to see the daring athletes participating in Skijoring.nnConnect to the stories, teams, athletes and highlights that make the game more than a game.nSpeaking of the game, it's time to take your sports knowledge to the next level! Download the free Bleacher Report app to catch all the moments that matter in one place. Get the app to get the game. ","author_name":"Bleacher Report","analytics":{"video_id":24638,"title":"You Won't Find the World's Coolest Winter Sport in This Year's Olympics","stream":"featured","published_at":"2018-01-18T21:02:38.556000″,"id":"31653e54-38f0-41f6-93f9-9c322de9399c","event":"social-news","editorial":"apple-video"},"ad_stitched_url":null},"media_width":null,"media_url":null,"media_id":null,"media_height":null,"hook_type":"photo","autoplay":false}},"24659″:{"url_hash":"a2b648d16b49862d5ab16a88d0b0fcd4ee795f16faaa47a864d8b05b2df13c7b","url":"http://vid.bleacherreport.com/videos/24659″,"updated_at":"2018-01-21T23:49:44Z","tag":{"unique_name":"featured","tag_id":88410,"short_name":"Featured","logo":"featured.png","display_name":"Featured","color2″:"","color1″:""},"status":"active","position":null,"playlist_type":"v","playlist_id":98310,"permalink":"/post/featured/2c582bbf-9444-4bc7-b0fb-2fb1f799401e","performed_by":"[email protected]","original_url_sha":"a2b648d16b49862d5ab16a88d0b0fcd4ee795f16faaa47a864d8b05b2df13c7b","original_url_hash":5041218,"notification":null,"is_locked":false,"is_featured":false,"internal_position":"236.5000000000″,"id_str":"6458820774″,"id":6458820774,"href":"https://djay.bleacherreport.com/playlists/featured_v/tracks/6458820774″,"hide_from_regions":[],"hidden_attributes":[],"group_tags":[],"flagged":null,"expires_at":null,"created_at":"2018-01-21T23:49:44Z","content_type":"video","content":{"title":"Student with Down Syndrome Lights Up the Court","thumbnail_url":"https://img.bleacherreport.net/cms/media/image/69/70/28/e9/d660/42de/811f/32268a9bcbd2/crop_exact_JADEN_PIC__H_T__NEWS9.com_.jpg?h=684q=90w=1025″,"metadata":{"video_url":"https://vid.bleacherreport.com/videos/24659/akamai.json","video_id":24659,"title":"Oklahoma Student with Down Syndrome Lights Up the Court in First Varsity Start","thumbnail_url":"https://img.bleacherreport.net/cms/media/image/69/70/28/e9/d660/42de/811f/32268a9bcbd2/crop_exact_JADEN_PIC__H_T__NEWS9.com_.jpg?h=684q=90w=1025″,"tags":["br-social-news"],"stub_id":"2c582bbf-9444-4bc7-b0fb-2fb1f799401e","share_url":"http://bleacherreport.com/post/featured/2c582bbf-9444-4bc7-b0fb-2fb1f799401e","provider_url":"http://bleacherreport.com","provider_name":"Bleacher Report","mp4_url":"https://bleachertrans-a.akamaihd.net/prod-cms-video/prod-cms-video-delivery/a0/85/a0854874-ec0b-4544-8993-db7355953be6/011918_JADENBARNS_2_800k.mp4″,"hls_url":"http://bleacherreptrans-a.akamaihd.net/prod-cms-video/prod-cms-video-delivery/a0/85/a0854874-ec0b-4544-8993-db7355953be6/011918_JADENBARNS_214a6ea93-170e-336d-6258-f12e46f22289.m3u8″,"embed_code":"","duration":57,"description":"Oklahoma student with down syndrome lights up the court in first varsity start","author_name":"Bleacher Report","analytics":{"video_id":24659,"title":"Oklahoma Student with Down Syndrome Lights Up the Court in First Varsity Start","stream":"featured","published_at":"2018-01-19T15:52:25.821000″,"id":"10a701eb-6394-4c33-acfe-4894c756ed1d","event":"br-social-news"},"ad_stitched_url":null},"media_width":null,"media_url":null,"media_id":null,"media_height":null,"hook_type":"photo","autoplay":false}}},"video_playlist_status":{"flyin":24659}},"nav":{"items":{"nba":{"title":"NBA","url":"/nba","id":"nba","subLists":["atlantic","central","northwest","pacific","southeast","southwest"],"subLinks":["nba","fantasy-basketball","nba/teams","nba-draft","wnba","nba/archives","nba/odds","https://www.stubhub.com/nba-tickets/grouping/115/?gcid=chDIG-_-geoUS-_-genNBA-_-dt170201-_-cmpBR_Gen-_-partBleacherReport-_-mktgrBRAND"]},"atlantic":{"title":"Atlantic","id":"atlantic","subLists":["boston-celtics","brooklyn-nets","new-york-knicks","philadelphia-76ers","toronto-raptors"]},"boston-celtics":{"title":"Boston","url":"/boston-celtics","id":"boston-celtics"},"brooklyn-nets":{"title":"Brooklyn","url":"/brooklyn-nets","id":"brooklyn-nets"},"new-york-knicks":{"title":"New York","url":"/new-york-knicks","id":"new-york-knicks"},"philadelphia-76ers":{"title":"Philadelphia","url":"/philadelphia-76ers","id":"philadelphia-76ers"},"toronto-raptors":{"title":"Toronto","url":"/toronto-raptors","id":"toronto-raptors"},"central":{"title":"Central","id":"central","subLists":["chicago-bulls","cleveland-cavaliers","detroit-pistons","indiana-pacers","milwaukee-bucks"]},"chicago-bulls":{"title":"Chicago","url":"/chicago-bulls","id":"chicago-bulls"},"cleveland-cavaliers":{"title":"Cleveland","url":"/cleveland-cavaliers","id":"cleveland-cavaliers"},"detroit-pistons":{"title":"Detroit","url":"/detroit-pistons","id":"detroit-pistons"},"indiana-pacers":{"title":"Indiana","url":"/indiana-pacers","id":"indiana-pacers"},"milwaukee-bucks":{"title":"Milwaukee","url":"/milwaukee-bucks","id":"milwaukee-bucks"},"northwest":{"title":"Northwest","id":"northwest","subLists":["denver-nuggets","minnesota-timberwolves","oklahoma-city-thunder","portland-trail-blazers","utah-jazz"]},"denver-nuggets":{"title":"Denver","url":"/denver-nuggets","id":"denver-nuggets"},"minnesota-timberwolves":{"title":"Minnesota","url":"/minnesota-timberwolves","id":"minnesota-timberwolves"},"oklahoma-city-thunder":{"title":"Oklahoma City","url":"/oklahoma-city-thunder","id":"oklahoma-city-thunder"},"portland-trail-blazers":{"title":"Portland","url":"/portland-trail-blazers","id":"portland-trail-blazers"},"utah-jazz":{"title":"Utah","url":"/utah-jazz","id":"utah-jazz"},"pacific":{"title":"Pacific","id":"pacific","subLists":["golden-state-warriors","los-angeles-clippers","los-angeles-lakers","phoenix-suns","sacramento-kings"]},"golden-state-warriors":{"title":"Golden St","url":"/golden-state-warriors","id":"golden-state-warriors"},"los-angeles-clippers":{"title":"LA Clippers","url":"/los-angeles-clippers","id":"los-angeles-clippers"},"los-angeles-lakers":{"title":"LA Lakers","url":"/los-angeles-lakers","id":"los-angeles-lakers"},"phoenix-suns":{"title":"Phoenix","url":"/phoenix-suns","id":"phoenix-suns"},"sacramento-kings":{"title":"Sacramento","url":"/sacramento-kings","id":"sacramento-kings"},"southeast":{"title":"Southeast","id":"southeast","subLists":["atlanta-hawks","charlotte-hornets","miami-heat","orlando-magic","washington-wizards"]},"atlanta-hawks":{"title":"Atlanta","url":"/atlanta-hawks","id":"atlanta-hawks"},"charlotte-hornets":{"title":"Charlotte","url":"/charlotte-hornets","id":"charlotte-hornets"},"miami-heat":{"title":"Miami","url":"/miami-heat","id":"miami-heat"},"orlando-magic":{"title":"Orlando","url":"/orlando-magic","id":"orlando-magic"},"washington-wizards":{"title":"Washington","url":"/washington-wizards","id":"washington-wizards"},"southwest":{"title":"Southwest","id":"southwest","subLists":["dallas-mavericks","houston-rockets","memphis-grizzlies","new-orleans-pelicans","san-antonio-spurs"]},"dallas-mavericks":{"title":"Dallas","url":"/dallas-mavericks","id":"dallas-mavericks"},"houston-rockets":{"title":"Houston","url":"/houston-rockets","id":"houston-rockets"},"memphis-grizzlies":{"title":"Memphis","url":"/memphis-grizzlies","id":"memphis-grizzlies"},"new-orleans-pelicans":{"title":"New Orleans","url":"/new-orleans-pelicans","id":"new-orleans-pelicans"},"san-antonio-spurs":{"title":"San Antonio","url":"/san-antonio-spurs","id":"san-antonio-spurs"},"nfl":{"title":"NFL","url":"/nfl","id":"nfl","subLists":["afc-east","afc-north","afc-south","afc-west","nfc-east","nfc-north","nfc-south","nfc-west"],"subLinks":["nfl","fantasy-football","nfl/teams","nfl-draft","nfl/archives","nfl/odds","https://www.stubhub.com/nfl-tickets/grouping/121/?gcid=chDIG-_-geoUS-_-genNFL-_-dt170201-_-cmpBR_Gen-_-partBleacherReport-_-mktgrBRAND"]},"afc-east":{"title":"AFC East","id":"afc-east","subLists":["buffalo-bills","miami-dolphins","new-england-patriots","new-york-jets"]},"buffalo-bills":{"title":"Buffalo","url":"/buffalo-bills","id":"buffalo-bills"},"miami-dolphins":{"title":"Miami","url":"/miami-dolphins","id":"miami-dolphins"},"new-england-patriots":{"title":"New England","url":"/new-england-patriots","id":"new-england-patriots"},"new-york-jets":{"title":"NY Jets","url":"/new-york-jets","id":"new-york-jets"},"afc-north":{"title":"AFC North","id":"afc-north","subLists":["baltimore-ravens","cincinnati-bengals","cleveland-browns","pittsburgh-steelers"]},"baltimore-ravens":{"title":"Baltimore","url":"/baltimore-ravens","id":"baltimore-ravens"},"cincinnati-bengals":{"title":"Cincinnati","url":"/cincinnati-bengals","id":"cincinnati-bengals"},"cleveland-browns":{"title":"Cleveland","url":"/cleveland-browns","id":"cleveland-browns"},"pittsburgh-steelers":{"title":"Pittsburgh","url":"/pittsburgh-steelers","id":"pittsburgh-steelers"},"afc-south":{"title":"AFC South","id":"afc-south","subLists":["houston-texans","indianapolis-colts","jacksonville-jaguars","tennessee-titans"]},"houston-texans":{"title":"Houston","url":"/houston-texans","id":"houston-texans"},"indianapolis-colts":{"title":"Indianapolis","url":"/indianapolis-colts","id":"indianapolis-colts"},"jacksonville-jaguars":{"title":"Jacksonville","url":"/jacksonville-jaguars","id":"jacksonville-jaguars"},"tennessee-titans":{"title":"Tennessee","url":"/tennessee-titans","id":"tennessee-titans"},"afc-west":{"title":"AFC West","id":"afc-west","subLists":["denver-broncos","kansas-city-chiefs","los-angeles-chargers","oakland-raiders"]},"denver-broncos":{"title":"Denver","url":"/denver-broncos","id":"denver-broncos"},"kansas-city-chiefs":{"title":"Kansas City","url":"/kansas-city-chiefs","id":"kansas-city-chiefs"},"los-angeles-chargers":{"title":"Los Angeles","url":"/los-angeles-chargers","id":"los-angeles-chargers"},"oakland-raiders":{"title":"Oakland","url":"/oakland-raiders","id":"oakland-raiders"},"nfc-east":{"title":"NFC East","id":"nfc-east","subLists":["dallas-cowboys","new-york-giants","philadelphia-eagles","washington-redskins"]},"dallas-cowboys":{"title":"Dallas","url":"/dallas-cowboys","id":"dallas-cowboys"},"new-york-giants":{"title":"NY Giants","url":"/new-york-giants","id":"new-york-giants"},"philadelphia-eagles":{"title":"Philadelphia","url":"/philadelphia-eagles","id":"philadelphia-eagles"},"washington-redskins":{"title":"Washington","url":"/washington-redskins","id":"washington-redskins"},"nfc-north":{"title":"NFC North","id":"nfc-north","subLists":["chicago-bears","detroit-lions","green-bay-packers","minnesota-vikings"]},"chicago-bears":{"title":"Chicago","url":"/chicago-bears","id":"chicago-bears"},"detroit-lions":{"title":"Detroit","url":"/detroit-lions","id":"detroit-lions"},"green-bay-packers":{"title":"Green Bay","url":"/green-bay-packers","id":"green-bay-packers"},"minnesota-vikings":{"title":"Minnesota","url":"/minnesota-vikings","id":"minnesota-vikings"},"nfc-south":{"title":"NFC South","id":"nfc-south","subLists":["atlanta-falcons","carolina-panthers","new-orleans-saints","tampa-bay-buccaneers"]},"atlanta-falcons":{"title":"Atlanta","url":"/atlanta-falcons","id":"atlanta-falcons"},"carolina-panthers":{"title":"Carolina","url":"/carolina-panthers","id":"carolina-panthers"},"new-orleans-saints":{"title":"New Orleans","url":"/new-orleans-saints","id":"new-orleans-saints"},"tampa-bay-buccaneers":{"title":"Tampa Bay","url":"/tampa-bay-buccaneers","id":"tampa-bay-buccaneers"},"nfc-west":{"title":"NFC West","id":"nfc-west","subLists":["arizona-cardinals","los-angeles-rams","san-francisco-49ers","seattle-seahawks"]},"arizona-cardinals":{"title":"Arizona","url":"/arizona-cardinals","id":"arizona-cardinals"},"los-angeles-rams":{"title":"Los Angeles","url":"/los-angeles-rams","id":"los-angeles-rams"},"san-francisco-49ers":{"title":"San Francisco","url":"/san-francisco-49ers","id":"san-francisco-49ers"},"seattle-seahawks":{"title":"Seattle","url":"/seattle-seahawks","id":"seattle-seahawks"},"world-football":{"title":"World Football","url":"/world-football","id":"world-football","subLists":["fifa-world-cup","epl","uefa-champions-league","serie-a","la-liga","mls","international-football","sports-odds"],"subLinks":["world-football","world-football/archives"]},"fifa-world-cup":{"title":"2018 World Cup","url":"/fifa-world-cup","id":"fifa-world-cup"},"epl":{"title":"Premier League","url":"/epl","id":"epl","subLists":["arsenal","bournemouth","brighton-hove-albion","burnley","chelsea","crystal-palace","everton","huddersfield-town","leicester-city-foxes","liverpool","manchester-city","manchester-united","newcastle-united","southampton","stoke-city","swansea-city","tottenham-hotspur","watford-fc","west-bromwich","west-ham-united"],"subLinks":["epl","transfer-window","epl/archives"]},"arsenal":{"title":"Arsenal","url":"/arsenal","id":"arsenal"},"bournemouth":{"title":"Bournemouth","url":"/bournemouth","id":"bournemouth"},"brighton-hove-albion":{"title":"Brighton and Hove Albion","url":"/brighton-hove-albion","id":"brighton-hove-albion"},"burnley":{"title":"Burnley","url":"/burnley","id":"burnley"},"chelsea":{"title":"Chelsea","url":"/chelsea","id":"chelsea"},"crystal-palace":{"title":"Crystal Palace","url":"/crystal-palace","id":"crystal-palace"},"everton":{"title":"Everton","url":"/everton","id":"everton"},"huddersfield-town":{"title":"Huddersfield Town","url":"/huddersfield-town","id":"huddersfield-town"},"leicester-city-foxes":{"title":"Leicester City","url":"/leicester-city-foxes","id":"leicester-city-foxes"},"liverpool":{"title":"Liverpool","url":"/liverpool","id":"liverpool"},"manchester-city":{"title":"Manchester City","url":"/manchester-city","id":"manchester-city"},"manchester-united":{"title":"Manchester United","url":"/manchester-united","id":"manchester-united"},"newcastle-united":{"title":"Newcastle United","url":"/newcastle-united","id":"newcastle-united"},"southampton":{"title":"Southampton","url":"/southampton","id":"southampton"},"stoke-city":{"title":"Stoke City","url":"/stoke-city","id":"stoke-city"},"swansea-city":{"title":"Swansea City","url":"/swansea-city","id":"swansea-city"},"tottenham-hotspur":{"title":"Tottenham Hotspur","url":"/tottenham-hotspur","id":"tottenham-hotspur"},"watford-fc":{"title":"Watford","url":"/watford-fc","id":"watford-fc"},"west-bromwich":{"title":"West Bromwich Albion","url":"/west-bromwich","id":"west-bromwich"},"west-ham-united":{"title":"West Ham United","url":"/west-ham-united","id":"west-ham-united"},"uefa-champions-league":{"title":"Champions League","url":"/uefa-champions-league","id":"uefa-champions-league","subLists":["ajax","fc-barcelona","bayern-munich","sl-benfica","borussia-dortmund","celtic","cska-moscow","dynamo-kiev","juventus","manchester-city","as-monaco-fc","napoli","psv-eindhoven","real-madrid","tottenham-hotspur","sporting-portugal","victoria"],"subLinks":["uefa-champions-league","transfer-window","uefa-champions-league/archives"]},"ajax":{"title":"Ajax","url":"/ajax","id":"ajax"},"fc-barcelona":{"title":"Barcelona","url":"/fc-barcelona","id":"fc-barcelona"},"bayern-munich":{"title":"Bayern Munich","url":"/bayern-munich","id":"bayern-munich"},"sl-benfica":{"title":"Benfica","url":"/sl-benfica","id":"sl-benfica"},"borussia-dortmund":{"title":"Borussia Dortmund","url":"/borussia-dortmund","id":"borussia-dortmund"},"celtic":{"title":"Celtic","url":"/celtic","id":"celtic"},"cska-moscow":{"title":"CSKA Moscow","url":"/cska-moscow","id":"cska-moscow"},"dynamo-kiev":{"title":"Dynamo Kiev","url":"/dynamo-kiev","id":"dynamo-kiev"},"juventus":{"title":"Juventus","url":"/juventus","id":"juventus"},"as-monaco-fc":{"title":"Monaco","url":"/as-monaco-fc","id":"as-monaco-fc"},"napoli":{"title":"Napoli","url":"/napoli","id":"napoli"},"psv-eindhoven":{"title":"PSV Eindhoven","url":"/psv-eindhoven","id":"psv-eindhoven"},"real-madrid":{"title":"Real Madrid","url":"/real-madrid","id":"real-madrid"},"sporting-portugal":{"title":"Sporting Portugal","url":"/sporting-portugal","id":"sporting-portugal"},"victoria":{"title":"Viktoria","url":"/victoria","id":"victoria"},"serie-a":{"title":"Serie A","url":"/serie-a","id":"serie-a","subLists":["ac-milan","as-roma","atalanta","benevento-calcio","bologna","cagliari","chievo-verona","fc-crotone","fiorentina","genoa","verona","inter-milan","juventus","lazio","napoli","sampdoria","sassuolo","spal-2013″,"torino","udinese"],"subLinks":["serie-a","transfer-window","serie-a/archives"]},"ac-milan":{"title":"AC Milan","url":"/ac-milan","id":"ac-milan"},"as-roma":{"title":"AS Roma","url":"/as-roma","id":"as-roma"},"atalanta":{"title":"Atalanta","url":"/atalanta","id":"atalanta"},"benevento-calcio":{"title":"Benevento","url":"/benevento-calcio","id":"benevento-calcio"},"bologna":{"title":"Bologna","url":"/bologna","id":"bologna"},"cagliari":{"title":"Cagliari","url":"/cagliari","id":"cagliari"},"chievo-verona":{"title":"Chievo Verona","url":"/chievo-verona","id":"chievo-verona"},"fc-crotone":{"title":"Crotone","url":"/fc-crotone","id":"fc-crotone"},"fiorentina":{"title":"Fiorentina","url":"/fiorentina","id":"fiorentina"},"genoa":{"title":"Genoa","url":"/genoa","id":"genoa"},"verona":{"title":"Hellas Verona","url":"/verona","id":"verona"},"inter-milan":{"title":"Inter Milan","url":"/inter-milan","id":"inter-milan"},"lazio":{"title":"Lazio","url":"/lazio","id":"lazio"},"sampdoria":{"title":"Sampdoria","url":"/sampdoria","id":"sampdoria"},"sassuolo":{"title":"Sassuolo","url":"/sassuolo","id":"sassuolo"},"spal-2013″:{"title":"SPAL","url":"/spal-2013″,"id":"spal-2013″},"torino":{"title":"Torino","url":"/torino","id":"torino"},"udinese":{"title":"Udinese","url":"/udinese","id":"udinese"},"la-liga":{"title":"La Liga","url":"/la-liga","id":"la-liga","subLists":["cd-alaves","athletic-club","atletico-madrid","celta-da-vigo","eibar","fc-barcelona","las-palmas-ud","cd-leganes","malaga-cf","rc-deportivo","rcd-espanyol","real-betis","real-madrid","real-sociedad","sevilla","valencia-cf","villarreal-cf"],"subLinks":["la-liga","transfer-window","la-liga/archives"]},"cd-alaves":{"title":"Alaves","url":"/cd-alaves","id":"cd-alaves"},"athletic-club":{"title":"Athletic Club Bilbao","url":"/athletic-club","id":"athletic-club"},"atletico-madrid":{"title":"Atletico Madrid","url":"/atletico-madrid","id":"atletico-madrid"},"celta-da-vigo":{"title":"Celta de Vigo","url":"/celta-da-vigo","id":"celta-da-vigo"},"eibar":{"title":"Eibar","url":"/eibar","id":"eibar"},"las-palmas-ud":{"title":"Las Palmas","url":"/las-palmas-ud","id":"las-palmas-ud"},"cd-leganes":{"title":"Leganes","url":"/cd-leganes","id":"cd-leganes"},"malaga-cf":{"title":"Malaga CF","url":"/malaga-cf","id":"malaga-cf"},"rc-deportivo":{"title":"RC Deportivo","url":"/rc-deportivo","id":"rc-deportivo"},"rcd-espanyol":{"title":"RCD Espanyol","url":"/rcd-espanyol","id":"rcd-espanyol"},"real-betis":{"title":"Real Betis","url":"/real-betis","id":"real-betis"},"real-sociedad":{"title":"Real Sociedad","url":"/real-sociedad","id":"real-sociedad"},"sevilla":{"title":"Sevilla","url":"/sevilla","id":"sevilla"},"valencia-cf":{"title":"Valencia CF","url":"/valencia-cf","id":"valencia-cf"},"villarreal-cf":{"title":"Villarreal CF","url":"/villarreal-cf","id":"villarreal-cf"},"mls":{"title":"MLS","url":"/mls","id":"mls","subLists":["atlanta-united-fc","chicago-fire","colorado-rapids","columbus-crew","dc-united","fc-dallas","houston-dynamo","los-angeles-galaxy","minnesota-united","montreal-impact","new-england-revolution","new-york-red-bulls","new-york-city-fc","orlando-city","philadelphia-union","real-salt-lake","san-jose-earthquakes","seattle-sounders-fc","toronto-fc","sporting-kansas-city","portland-timbers","vancouver-whitecaps"],"subLinks":["mls","mls/archives"]},"atlanta-united-fc":{"title":"Atlanta United","url":"/atlanta-united-fc","id":"atlanta-united-fc"},"chicago-fire":{"title":"Chicago Fire","url":"/chicago-fire","id":"chicago-fire"},"colorado-rapids":{"title":"Colorado Rapids","url":"/colorado-rapids","id":"colorado-rapids"},"columbus-crew":{"title":"Columbus Crew","url":"/columbus-crew","id":"columbus-crew"},"dc-united":{"title":"DC United","url":"/dc-united","id":"dc-united"},"fc-dallas":{"title":"FC Dallas","url":"/fc-dallas","id":"fc-dallas"},"houston-dynamo":{"title":"Houston Dynamo","url":"/houston-dynamo","id":"houston-dynamo"},"los-angeles-galaxy":{"title":"Los Angeles Galaxy","url":"/los-angeles-galaxy","id":"los-angeles-galaxy"},"minnesota-united":{"title":"Minnesota United","url":"/minnesota-united","id":"minnesota-united"},"montreal-impact":{"title":"Montreal Impact","url":"/montreal-impact","id":"montreal-impact"},"new-england-revolution":{"title":"New England Revolution","url":"/new-england-revolution","id":"new-england-revolution"},"new-york-red-bulls":{"title":"New York Red Bulls","url":"/new-york-red-bulls","id":"new-york-red-bulls"},"new-york-city-fc":{"title":"NYCFC","url":"/new-york-city-fc","id":"new-york-city-fc"},"orlando-city":{"title":"Orlando City","url":"/orlando-city","id":"orlando-city"},"philadelphia-union":{"title":"Philadelphia Union","url":"/philadelphia-union","id":"philadelphia-union"},"real-salt-lake":{"title":"Real Salt Lake","url":"/real-salt-lake","id":"real-salt-lake"},"san-jose-earthquakes":{"title":"San Jose Earthquakes","url":"/san-jose-earthquakes","id":"san-jose-earthquakes"},"seattle-sounders-fc":{"title":"Seattle Sounders","url":"/seattle-sounders-fc","id":"seattle-sounders-fc"},"toronto-fc":{"title":"Toronto FC","url":"/toronto-fc","id":"toronto-fc"},"sporting-kansas-city":{"title":"Sporting Kansas City","url":"/sporting-kansas-city","id":"sporting-kansas-city"},"portland-timbers":{"title":"Portland Timbers","url":"/portland-timbers","id":"portland-timbers"},"vancouver-whitecaps":{"title":"Vancouver Whitecaps","url":"/vancouver-whitecaps","id":"vancouver-whitecaps"},"international-football":{"title":"International Football","url":"/international-football","id":"international-football","subLists":["albania-national-football","algeria-national-football","argentina","austria","australia-national-football","belgium-national-football","bosnia-herzegovina-national-football","brazilian-football","cameroon-national-football","chile-national-football","colombia-national-football","costa-rica-national-football","croatia-international-football","czech-republic-national-football","denmark-national-football","ecuador-national-football","england","france","germany","ghana-national-football","greece-national-football","honduras-national-football","hungary-national-football","iceland-national-football","iran-national-football","ireland","italy","ivory-coast-national-football","japan-national-football","mexico-national-football","namibia-national-football","netherlands","new-zealand-national-football","nigeria-national-football","north-korea-national-football","northern-ireland","norway-national-football","paraguay-national-football","poland","portugal-national-football","romania-national-football","russia","scotland","serbia-national-football","slovakia-national-football","slovenia-national-football","south-africa-national-football","south-korea-national-football","spain","sweden","switzerland","turkey-national-football","ukraine","united-states","uruguay-national-football","venezuela-national-football","wales-national-football"],"subLinks":["international-football","international-football/archives"]},"albania-national-football":{"title":"Albania","url":"/albania-national-football","id":"albania-national-football"},"algeria-national-football":{"title":"Algeria","url":"/algeria-national-football","id":"algeria-national-football"},"argentina":{"title":"Argentina","url":"/argentina","id":"argentina"},"austria":{"title":"Austria","url":"/austria","id":"austria"},"australia-national-football":{"title":"Australia","url":"/australia-national-football","id":"australia-national-football"},"belgium-national-football":{"title":"Belgium","url":"/belgium-national-football","id":"belgium-national-football"},"bosnia-herzegovina-national-football":{"title":"Bosnia-Herzegovina","url":"/bosnia-herzegovina-national-football","id":"bosnia-herzegovina-national-football"},"brazilian-football":{"title":"Brazil","url":"/brazilian-football","id":"brazilian-football"},"cameroon-national-football":{"title":"Cameroon","url":"/cameroon-national-football","id":"cameroon-national-football"},"chile-national-football":{"title":"Chile","url":"/chile-national-football","id":"chile-national-football"},"colombia-national-football":{"title":"Colombia","url":"/colombia-national-football","id":"colombia-national-football"},"costa-rica-national-football":{"title":"Costa Rica","url":"/costa-rica-national-football","id":"costa-rica-national-football"},"croatia-international-football":{"title":"Croatia","url":"/croatia-international-football","id":"croatia-international-football"},"czech-republic-national-football":{"title":"Czech Republic","url":"/czech-republic-national-football","id":"czech-republic-national-football"},"denmark-national-football":{"title":"Denmark","url":"/denmark-national-football","id":"denmark-national-football"},"ecuador-national-football":{"title":"Ecuador","url":"/ecuador-national-football","id":"ecuador-national-football"},"england":{"title":"England","url":"/england","id":"england"},"france":{"title":"France","url":"/france","id":"france"},"germany":{"title":"Germany","url":"/germany","id":"germany"},"ghana-national-football":{"title":"Ghana","url":"/ghana-national-football","id":"ghana-national-football"},"greece-national-football":{"title":"Greece","url":"/greece-national-football","id":"greece-national-football"},"honduras-national-football":{"title":"Honduras","url":"/honduras-national-football","id":"honduras-national-football"},"hungary-national-football":{"title":"Hungary","url":"/hungary-national-football","id":"hungary-national-football"},"iceland-national-football":{"title":"Iceland","url":"/iceland-national-football","id":"iceland-national-football"},"iran-national-football":{"title":"Iran","url":"/iran-national-football","id":"iran-national-football"},"ireland":{"title":"Ireland","url":"/ireland","id":"ireland"},"italy":{"title":"Italy","url":"/italy","id":"italy"},"ivory-coast-national-football":{"title":"Ivory Coast","url":"/ivory-coast-national-football","id":"ivory-coast-national-football"},"japan-national-football":{"title":"Japan","url":"/japan-national-football","id":"japan-national-football"},"mexico-national-football":{"title":"Mexico","url":"/mexico-national-football","id":"mexico-national-football"},"namibia-national-football":{"title":"Namibia","url":"/namibia-national-football","id":"namibia-national-football"},"netherlands":{"title":"Netherlands","url":"/netherlands","id":"netherlands"},"new-zealand-national-football":{"title":"New Zealand","url":"/new-zealand-national-football","id":"new-zealand-national-football"},"nigeria-national-football":{"title":"Nigeria","url":"/nigeria-national-football","id":"nigeria-national-football"},"north-korea-national-football":{"title":"North Korea","url":"/north-korea-national-football","id":"north-korea-national-football"},"northern-ireland":{"title":"Northern Ireland","url":"/northern-ireland","id":"northern-ireland"},"norway-national-football":{"title":"Norway","url":"/norway-national-football","id":"norway-national-football"},"paraguay-national-football":{"title":"Paraguay","url":"/paraguay-national-football","id":"paraguay-national-football"},"poland":{"title":"Poland","url":"/poland","id":"poland"},"portugal-national-football":{"title":"Portugal","url":"/portugal-national-football","id":"portugal-national-football"},"romania-national-football":{"title":"Romania","url":"/romania-national-football","id":"romania-national-football"},"russia":{"title":"Russia","url":"/russia","id":"russia"},"scotland":{"title":"Scotland","url":"/scotland","id":"scotland"},"serbia-national-football":{"title":"Serbia","url":"/serbia-national-football","id":"serbia-national-football"},"slovakia-national-football":{"title":"Slovakia","url":"/slovakia-national-football","id":"slovakia-national-football"},"slovenia-national-football":{"title":"Slovenia","url":"/slovenia-national-football","id":"slovenia-national-football"},"south-africa-national-football":{"title":"South Africa","url":"/south-africa-national-football","id":"south-africa-national-football"},"south-korea-national-football":{"title":"South Korea","url":"/south-korea-national-football","id":"south-korea-national-football"},"spain":{"title":"Spain","url":"/spain","id":"spain"},"sweden":{"title":"Sweden","url":"/sweden","id":"sweden"},"switzerland":{"title":"Switzerland","url":"/switzerland","id":"switzerland"},"turkey-national-football":{"title":"Turkey","url":"/turkey-national-football","id":"turkey-national-football"},"ukraine":{"title":"Ukraine","url":"/ukraine","id":"ukraine"},"united-states":{"title":"United States","url":"/united-states","id":"united-states"},"uruguay-national-football":{"title":"Uruguay","url":"/uruguay-national-football","id":"uruguay-national-football"},"venezuela-national-football":{"title":"Venezuela","url":"/venezuela-national-football","id":"venezuela-national-football"},"wales-national-football":{"title":"Wales","url":"/wales-national-football","id":"wales-national-football"},"sports-odds":{"title":"Odds","url":"/sports-odds","id":"sports-odds"},"college-football":{"title":"CFB","url":"/college-football","id":"college-football","subLists":["american-athletic-conference-football","acc-football","big-12-football","big-10-football","pac-12-football","sec-football","independents-football"],"subLinks":["college-football","recruiting","college-football/archives","https://www.stubhub.com/ncaa-football-tickets/grouping/122/?gcid=chDIG-_-geoUS-_-genNCAAF-_-dt170201-_-cmpBR_Gen-_-partBleacherReport-_-mktgrBRAND"]},"american-athletic-conference-football":{"title":"AAC","url":"/american-athletic-conference-football","id":"american-athletic-conference-football","subLists":["cincinnati-bearcats-football","uconn-football","east-carolina-football","houston-cougars-football","memphis-tigers-football","navy-football","smu-mustangs-football","south-florida-bulls-football","temple-football","tulane-football","tulsa-football","ucf-knights-football"]},"cincinnati-bearcats-football":{"title":"Cincinnati","url":"/cincinnati-bearcats-football","id":"cincinnati-bearcats-football"},"uconn-football":{"title":"Connecticut","url":"/uconn-football","id":"uconn-football"},"east-carolina-football":{"title":"East Carolina","url":"/east-carolina-football","id":"east-carolina-football"},"houston-cougars-football":{"title":"Houston","url":"/houston-cougars-football","id":"houston-cougars-football"},"memphis-tigers-football":{"title":"Memphis","url":"/memphis-tigers-football","id":"memphis-tigers-football"},"navy-football":{"title":"Navy","url":"/navy-football","id":"navy-football"},"smu-mustangs-football":{"title":"SMU","url":"/smu-mustangs-football","id":"smu-mustangs-football"},"south-florida-bulls-football":{"title":"South Florida","url":"/south-florida-bulls-football","id":"south-florida-bulls-football"},"temple-football":{"title":"Temple","url":"/temple-football","id":"temple-football"},"tulane-football":{"title":"Tulane","url":"/tulane-football","id":"tulane-football"},"tulsa-football":{"title":"Tulsa","url":"/tulsa-football","id":"tulsa-football"},"ucf-knights-football":{"title":"UCF","url":"/ucf-knights-football","id":"ucf-knights-football"},"acc-football":{"title":"ACC","url":"/acc-football","id":"acc-football","subLists":["boston-college-football","clemson-football","duke-football","florida-state-football","georgia-tech-football","louisville-cardinals-football","miami-hurricanes-football","unc-football","nc-state-football","pitt-football","syracuse-football","uva-football","virginia-tech-football","wake-forest-football"],"subLinks":["acc-football","acc-football/archives"]},"boston-college-football":{"title":"Boston College","url":"/boston-college-football","id":"boston-college-football"},"clemson-football":{"title":"Clemson","url":"/clemson-football","id":"clemson-football"},"duke-football":{"title":"Duke","url":"/duke-football","id":"duke-football"},"florida-state-football":{"title":"Florida St","url":"/florida-state-football","id":"florida-state-football"},"georgia-tech-football":{"title":"Georgia Tech","url":"/georgia-tech-football","id":"georgia-tech-football"},"louisville-cardinals-football":{"title":"Louisville","url":"/louisville-cardinals-football","id":"louisville-cardinals-football"},"miami-hurricanes-football":{"title":"Miami (FL)","url":"/miami-hurricanes-football","id":"miami-hurricanes-football"},"unc-football":{"title":"North Carolina","url":"/unc-football","id":"unc-football"},"nc-state-football":{"title":"NC State","url":"/nc-state-football","id":"nc-state-football"},"pitt-football":{"title":"Pittsburgh","url":"/pitt-football","id":"pitt-football"},"syracuse-football":{"title":"Syracuse","url":"/syracuse-football","id":"syracuse-football"},"uva-football":{"title":"Virginia","url":"/uva-football","id":"uva-football"},"virginia-tech-football":{"title":"Virginia Tech","url":"/virginia-tech-football","id":"virginia-tech-football"},"wake-forest-football":{"title":"Wake Forest","url":"/wake-forest-football","id":"wake-forest-football"},"big-12-football":{"title":"Big 12″,"url":"/big-12-football","id":"big-12-football","subLists":["baylor-football","iowa-state-football","kansas-jayhawks-football","kansas-state-football","oklahoma-sooners-football","oklahoma-state-football","tcu-football","texas-longhorns-football","texas-tech-football","wvu-football"],"subLinks":["big-12-football","big-12-football/archives"]},"baylor-football":{"title":"Baylor","url":"/baylor-football","id":"baylor-football"},"iowa-state-football":{"title":"Iowa St","url":"/iowa-state-football","id":"iowa-state-football"},"kansas-jayhawks-football":{"title":"Kansas","url":"/kansas-jayhawks-football","id":"kansas-jayhawks-football"},"kansas-state-football":{"title":"Kansas St","url":"/kansas-state-football","id":"kansas-state-football"},"oklahoma-sooners-football":{"title":"Oklahoma","url":"/oklahoma-sooners-football","id":"oklahoma-sooners-football"},"oklahoma-state-football":{"title":"Oklahoma St","url":"/oklahoma-state-football","id":"oklahoma-state-football"},"tcu-football":{"title":"TCU","url":"/tcu-football","id":"tcu-football"},"texas-longhorns-football":{"title":"Texas","url":"/texas-longhorns-football","id":"texas-longhorns-football"},"texas-tech-football":{"title":"Texas Tech","url":"/texas-tech-football","id":"texas-tech-football"},"wvu-football":{"title":"West Virginia","url":"/wvu-football","id":"wvu-football"},"big-10-football":{"title":"Big Ten","url":"/big-10-football","id":"big-10-football","subLists":["illinois-fighting-illini-football","indiana-hoosiers-football","iowa-hawkeyes-football","maryland-terrapins-football","michigan-wolverines-football","michigan-state-football","minnesota-golden-gophers-football","nebraska-cornhuskers-football","northwestern-football","ohio-state-football","penn-state-football","purdue-football","rutgers-football","wisconsin-badgers-football"],"subLinks":["big-10-football","big-10-football/archives"]},"illinois-fighting-illini-football":{"title":"Illinois","url":"/illinois-fighting-illini-football","id":"illinois-fighting-illini-football"},"indiana-hoosiers-football":{"title":"Indiana","url":"/indiana-hoosiers-football","id":"indiana-hoosiers-football"},"iowa-hawkeyes-football":{"title":"Iowa","url":"/iowa-hawkeyes-football","id":"iowa-hawkeyes-football"},"maryland-terrapins-football":{"title":"Maryland","url":"/maryland-terrapins-football","id":"maryland-terrapins-football"},"michigan-wolverines-football":{"title":"Michigan","url":"/michigan-wolverines-football","id":"michigan-wolverines-football"},"michigan-state-football":{"title":"Michigan St","url":"/michigan-state-football","id":"michigan-state-football"},"minnesota-golden-gophers-football":{"title":"Minnesota","url":"/minnesota-golden-gophers-football","id":"minnesota-golden-gophers-football"},"nebraska-cornhuskers-football":{"title":"Nebraska","url":"/nebraska-cornhuskers-football","id":"nebraska-cornhuskers-football"},"northwestern-football":{"title":"Northwestern","url":"/northwestern-football","id":"northwestern-football"},"ohio-state-football":{"title":"Ohio St","url":"/ohio-state-football","id":"ohio-state-football"},"penn-state-football":{"title":"Penn St","url":"/penn-state-football","id":"penn-state-football"},"purdue-football":{"title":"Purdue","url":"/purdue-football","id":"purdue-football"},"rutgers-football":{"title":"Rutgers","url":"/rutgers-football","id":"rutgers-football"},"wisconsin-badgers-football":{"title":"Wisconsin","url":"/wisconsin-badgers-football","id":"wisconsin-badgers-football"},"pac-12-football":{"title":"Pacific-12″,"url":"/pac-12-football","id":"pac-12-football","subLists":["arizona-wildcats-football","arizona-state-football","cal-bears-football","colorado-buffaloes-football","oregon-ducks-football","oregon-state-football","stanford-football","ucla-football","usc-football","utah-utes-football","washington-huskies-football","washington-state-football"],"subLinks":["pac-12-football","pac-10-football/archives"]},"arizona-wildcats-football":{"title":"Arizona","url":"/arizona-wildcats-football","id":"arizona-wildcats-football"},"arizona-state-football":{"title":"Arizona St","url":"/arizona-state-football","id":"arizona-state-football"},"cal-bears-football":{"title":"California","url":"/cal-bears-football","id":"cal-bears-football"},"colorado-buffaloes-football":{"title":"Colorado","url":"/colorado-buffaloes-football","id":"colorado-buffaloes-football"},"oregon-ducks-football":{"title":"Oregon","url":"/oregon-ducks-football","id":"oregon-ducks-football"},"oregon-state-football":{"title":"Oregon St","url":"/oregon-state-football","id":"oregon-state-football"},"stanford-football":{"title":"Stanford","url":"/stanford-football","id":"stanford-football"},"ucla-football":{"title":"UCLA","url":"/ucla-football","id":"ucla-football"},"usc-football":{"title":"USC","url":"/usc-football","id":"usc-football"},"utah-utes-football":{"title":"Utah","url":"/utah-utes-football","id":"utah-utes-football"},"washington-huskies-football":{"title":"Washington","url":"/washington-huskies-football","id":"washington-huskies-football"},"washington-state-football":{"title":"Washington St","url":"/washington-state-football","id":"washington-state-football"},"sec-football":{"title":"SEC","url":"/sec-football","id":"sec-football","subLists":["alabama-crimson-tide-football","arkansas-razorbacks-football","auburn-football","florida-gators-football","georgia-bulldogs-football","kentucky-wildcats-football","lsu-football","ole-miss-football","mississippi-state-football","missouri-tigers-football","south-carolina-football","tennessee-volunteers-football","texas-am-football","vanderbilt-football"],"subLinks":["sec-football","sec-football/archives"]},"alabama-crimson-tide-football":{"title":"Alabama","url":"/alabama-crimson-tide-football","id":"alabama-crimson-tide-football"},"arkansas-razorbacks-football":{"title":"Arkansas","url":"/arkansas-razorbacks-football","id":"arkansas-razorbacks-football"},"auburn-football":{"title":"Auburn","url":"/auburn-football","id":"auburn-football"},"florida-gators-football":{"title":"Florida","url":"/florida-gators-football","id":"florida-gators-football"},"georgia-bulldogs-football":{"title":"Georgia","url":"/georgia-bulldogs-football","id":"georgia-bulldogs-football"},"kentucky-wildcats-football":{"title":"Kentucky","url":"/kentucky-wildcats-football","id":"kentucky-wildcats-football"},"lsu-football":{"title":"LSU","url":"/lsu-football","id":"lsu-football"},"ole-miss-football":{"title":"Mississippi","url":"/ole-miss-football","id":"ole-miss-football"},"mississippi-state-football":{"title":"Mississippi St","url":"/mississippi-state-football","id":"mississippi-state-football"},"missouri-tigers-football":{"title":"Missouri","url":"/missouri-tigers-football","id":"missouri-tigers-football"},"south-carolina-football":{"title":"South Carolina","url":"/south-carolina-football","id":"south-carolina-football"},"tennessee-volunteers-football":{"title":"Tennessee","url":"/tennessee-volunteers-football","id":"tennessee-volunteers-football"},"texas-am-football":{"title":"Texas AM","url":"/texas-am-football","id":"texas-am-football"},"vanderbilt-football":{"title":"Vanderbilt","url":"/vanderbilt-football","id":"vanderbilt-football"},"independents-football":{"title":"Independents","url":"/independents-football","id":"independents-football","subLists":["army-football","byu-football","notre-dame-football"],"subLinks":["independents-football","independents-football/archives"]},"army-football":{"title":"Army","url":"/army-football","id":"army-football"},"byu-football":{"title":"Brigham Young","url":"/byu-football","id":"byu-football"},"notre-dame-football":{"title":"Notre Dame","url":"/notre-dame-football","id":"notre-dame-football"},"mlb":{"title":"MLB","url":"/mlb","id":"mlb","subLists":["al-east","al-central","al-west","nl-east","nl-central","nl-west"],"subLinks":["mlb","fantasy-baseball","mlb/teams","mlb/archives","mlb/odds","https://www.stubhub.com/mlb-tickets/grouping/81/?gcid=chDIG-_-geoUS-_-genMLB-_-dt170201-_-cmpBR_Gen-_-partBleacherReport-_-mktgrBRAND"]},"al-east":{"title":"AL East","id":"al-east","subLists":["baltimore-orioles","boston-red-sox","new-york-yankees","tampa-bay-rays","toronto-blue-jays"]},"baltimore-orioles":{"title":"Baltimore","url":"/baltimore-orioles","id":"baltimore-orioles"},"boston-red-sox":{"title":"Boston","url":"/boston-red-sox","id":"boston-red-sox"},"new-york-yankees":{"title":"NY Yankees","url":"/new-york-yankees","id":"new-york-yankees"},"tampa-bay-rays":{"title":"Tampa Bay","url":"/tampa-bay-rays","id":"tampa-bay-rays"},"toronto-blue-jays":{"title":"Toronto","url":"/toronto-blue-jays","id":"toronto-blue-jays"},"al-central":{"title":"AL Central","id":"al-central","subLists":["chicago-white-sox","cleveland-indians","detroit-tigers","kansas-city-royals","minnesota-twins"]},"chicago-white-sox":{"title":"Chi White Sox","url":"/chicago-white-sox","id":"chicago-white-sox"},"cleveland-indians":{"title":"Cleveland","url":"/cleveland-indians","id":"cleveland-indians"},"detroit-tigers":{"title":"Detroit","url":"/detroit-tigers","id":"detroit-tigers"},"kansas-city-royals":{"title":"Kansas City","url":"/kansas-city-royals","id":"kansas-city-royals"},"minnesota-twins":{"title":"Minnesota","url":"/minnesota-twins","id":"minnesota-twins"},"al-west":{"title":"AL West","id":"al-west","subLists":["houston-astros","los-angeles-angels","oakland-athletics","seattle-mariners","texas-rangers"]},"houston-astros":{"title":"Houston","url":"/houston-astros","id":"houston-astros"},"los-angeles-angels":{"title":"LA Angels","url":"/los-angeles-angels","id":"los-angeles-angels"},"oakland-athletics":{"title":"Oakland","url":"/oakland-athletics","id":"oakland-athletics"},"seattle-mariners":{"title":"Seattle","url":"/seattle-mariners","id":"seattle-mariners"},"texas-rangers":{"title":"Texas","url":"/texas-rangers","id":"texas-rangers"},"nl-east":{"title":"NL East","id":"nl-east","subLists":["atlanta-braves","miami-marlins","new-york-mets","philadelphia-phillies","washington-nationals"]},"atlanta-braves":{"title":"Atlanta","url":"/atlanta-braves","id":"atlanta-braves"},"miami-marlins":{"title":"Miami","url":"/miami-marlins","id":"miami-marlins"},"new-york-mets":{"title":"NY Mets","url":"/new-york-mets","id":"new-york-mets"},"philadelphia-phillies":{"title":"Philadelphia","url":"/philadelphia-phillies","id":"philadelphia-phillies"},"washington-nationals":{"title":"Washington","url":"/washington-nationals","id":"washington-nationals"},"nl-central":{"title":"NL Central","id":"nl-central","subLists":["chicago-cubs","cincinnati-reds","milwaukee-brewers","pittsburgh-pirates","st-louis-cardinals"]},"chicago-cubs":{"title":"Chi Cubs","url":"/chicago-cubs","id":"chicago-cubs"},"cincinnati-reds":{"title":"Cincinnati","url":"/cincinnati-reds","id":"cincinnati-reds"},"milwaukee-brewers":{"title":"Milwaukee","url":"/milwaukee-brewers","id":"milwaukee-brewers"},"pittsburgh-pirates":{"title":"Pittsburgh","url":"/pittsburgh-pirates","id":"pittsburgh-pirates"},"st-louis-cardinals":{"title":"St Louis","url":"/st-louis-cardinals","id":"st-louis-cardinals"},"nl-west":{"title":"NL West","id":"nl-west","subLists":["arizona-diamondbacks","colorado-rockies","los-angeles-dodgers","san-diego-padres","san-francisco-giants"]},"arizona-diamondbacks":{"title":"Arizona","url":"/arizona-diamondbacks","id":"arizona-diamondbacks"},"colorado-rockies":{"title":"Colorado","url":"/colorado-rockies","id":"colorado-rockies"},"los-angeles-dodgers":{"title":"LA Dodgers","url":"/los-angeles-dodgers","id":"los-angeles-dodgers"},"san-diego-padres":{"title":"San Diego","url":"/san-diego-padres","id":"san-diego-padres"},"san-francisco-giants":{"title":"San Francisco","url":"/san-francisco-giants","id":"san-francisco-giants"},"nhl":{"title":"NHL","url":"/nhl","id":"nhl","subLists":["nhl-atlantic","nhl-central","nhl-pacific","nhl-metropolitan"],"subLinks":["nhl","nhl-draft","nhl/teams","nhl/archives","nhl/odds","https://www.stubhub.com/nhl-tickets/grouping/144/?gcid=chDIG-_-geoUS-_-genNHL-_-dt170201-_-cmpBR_Gen-_-partBleacherReport-_-mktgrBRAND"]},"nhl-atlantic":{"title":"NHL Atlantic","id":"nhl-atlantic","subLists":["boston-bruins","buffalo-sabres","detroit-red-wings","florida-panthers","montreal-canadiens","ottawa-senators","tampa-bay-lightning","toronto-maple-leafs"]},"boston-bruins":{"title":"Boston","url":"/boston-bruins","id":"boston-bruins"},"buffalo-sabres":{"title":"Buffalo","url":"/buffalo-sabres","id":"buffalo-sabres"},"detroit-red-wings":{"title":"Detroit","url":"/detroit-red-wings","id":"detroit-red-wings"},"florida-panthers":{"title":"Florida","url":"/florida-panthers","id":"florida-panthers"},"montreal-canadiens":{"title":"Montreal","url":"/montreal-canadiens","id":"montreal-canadiens"},"ottawa-senators":{"title":"Ottawa","url":"/ottawa-senators","id":"ottawa-senators"},"tampa-bay-lightning":{"title":"Tampa Bay","url":"/tampa-bay-lightning","id":"tampa-bay-lightning"},"toronto-maple-leafs":{"title":"Toronto","url":"/toronto-maple-leafs","id":"toronto-maple-leafs"},"nhl-central":{"title":"NHL Central","id":"nhl-central","subLists":["chicago-blackhawks","colorado-avalanche","dallas-stars","minnesota-wild","nashville-predators","st-louis-blues","winnipeg-jets"]},"chicago-blackhawks":{"title":"Chicago","url":"/chicago-blackhawks","id":"chicago-blackhawks"},"colorado-avalanche":{"title":"Colorado","url":"/colorado-avalanche","id":"colorado-avalanche"},"dallas-stars":{"title":"Dallas","url":"/dallas-stars","id":"dallas-stars"},"minnesota-wild":{"title":"Minnesota","url":"/minnesota-wild","id":"minnesota-wild"},"nashville-predators":{"title":"Nashville","url":"/nashville-predators","id":"nashville-predators"},"st-louis-blues":{"title":"St. Louis","url":"/st-louis-blues","id":"st-louis-blues"},"winnipeg-jets":{"title":"Winnipeg","url":"/winnipeg-jets","id":"winnipeg-jets"},"nhl-pacific":{"title":"NHL Pacific","id":"nhl-pacific","subLists":["anaheim-ducks","arizona-coyotes","calgary-flames","edmonton-oilers","los-angeles-kings","san-jose-sharks","vancouver-canucks","vegas-golden-knights"]},"anaheim-ducks":{"title":"Anaheim","url":"/anaheim-ducks","id":"anaheim-ducks"},"arizona-coyotes":{"title":"Arizona","url":"/arizona-coyotes","id":"arizona-coyotes"},"calgary-flames":{"title":"Calgary","url":"/calgary-flames","id":"calgary-flames"},"edmonton-oilers":{"title":"Edmonton","url":"/edmonton-oilers","id":"edmonton-oilers"},"los-angeles-kings":{"title":"Los Angeles","url":"/los-angeles-kings","id":"los-angeles-kings"},"san-jose-sharks":{"title":"San Jose","url":"/san-jose-sharks","id":"san-jose-sharks"},"vancouver-canucks":{"title":"Vancouver","url":"/vancouver-canucks","id":"vancouver-canucks"},"vegas-golden-knights":{"title":"Vegas","url":"/vegas-golden-knights","id":"vegas-golden-knights"},"nhl-metropolitan":{"title":"NHL Metropolitan","id":"nhl-metropolitan","subLists":["carolina-hurricanes","columbus-blue-jackets","new-jersey-devils","new-york-islanders","new-york-rangers","philadelphia-flyers","pittsburgh-penguins","washington-capitals"]},"carolina-hurricanes":{"title":"Carolina","url":"/carolina-hurricanes","id":"carolina-hurricanes"},"columbus-blue-jackets":{"title":"Columbus","url":"/columbus-blue-jackets","id":"columbus-blue-jackets"},"new-jersey-devils":{"title":"New Jersey","url":"/new-jersey-devils","id":"new-jersey-devils"},"new-york-islanders":{"title":"NY Islanders","url":"/new-york-islanders","id":"new-york-islanders"},"new-york-rangers":{"title":"NY Rangers","url":"/new-york-rangers","id":"new-york-rangers"},"philadelphia-flyers":{"title":"Philadelphia","url":"/philadelphia-flyers","id":"philadelphia-flyers"},"pittsburgh-penguins":{"title":"Pittsburgh","url":"/pittsburgh-penguins","id":"pittsburgh-penguins"},"washington-capitals":{"title":"Washington","url":"/washington-capitals","id":"washington-capitals"},"wwe":{"title":"WWE","url":"/wwe","id":"wwe","subLists":["pro-wrestling","tna-wrestling"],"subLinks":["wwe","wwe/archives"]},"pro-wrestling":{"title":"More Wrestling","url":"/pro-wrestling","id":"pro-wrestling","subLists":["pro-wrestling","pro-wrestling/archives"]},"pro-wrestling/archives":{"title":"Archives","url":"/pro-wrestling/archives","id":"pro-wrestling/archives"},"tna-wrestling":{"title":"TNA","url":"/tna-wrestling","id":"tna-wrestling","subLists":["tna-wrestling","tna-wrestling/archives"]},"tna-wrestling/archives":{"title":"Archives","url":"/tna-wrestling/archives","id":"tna-wrestling/archives"},"mma":{"title":"MMA","url":"/mma","id":"mma","subLists":[],"subLinks":["mma","ufc/archives","mma/odds"]},"nascar":{"title":"NASCAR","url":"/nascar","id":"nascar"},"golf":{"title":"Golf","url":"/golf","id":"golf","subLinks":["golf","golf/archives"]},"tennis":{"title":"Tennis","url":"/tennis","id":"tennis","subLinks":["tennis","tennis/archives"]},"college-basketball":{"title":"CBB","url":"/college-basketball","id":"college-basketball","subLists":["american-athletic-conference-basketball","acc-basketball","atlantic-ten-basketball","big-12-basketball","big-east-basketball","big-10-basketball","pac-12-basketball","sec-basketball"],"subLinks":["college-basketball","college-basketball-recruiting","college-basketball/archives","https://www.stubhub.com/ncaa-basketball-tickets/grouping/333/?gcid=chDIG-_-geoUS-_-genNCAAB-_-dt170201-_-cmpBR_Gen-_-partBleacherReport-_-mktgrBRAND","womens-college-basketball"]},"american-athletic-conference-basketball":{"title":"AAC","url":"/american-athletic-conference-basketball","id":"american-athletic-conference-basketball","subLists":["cincinnati-bearcats-basketball","uconn-basketball","east-carolina-basketball","houston-cougars-basketball","memphis-tigers-basketball","south-florida-bulls-basketball","smu-basketball","temple-basketball","tulane-basketball","tulsa-golden-hurricane-basketball","ucf-basketball"]},"cincinnati-bearcats-basketball":{"title":"Cincinnati","url":"/cincinnati-bearcats-basketball","id":"cincinnati-bearcats-basketball"},"uconn-basketball":{"title":"Connecticut","url":"/uconn-basketball","id":"uconn-basketball"},"east-carolina-basketball":{"title":"East Carolina","url":"/east-carolina-basketball","id":"east-carolina-basketball"},"houston-cougars-basketball":{"title":"Houston","url":"/houston-cougars-basketball","id":"houston-cougars-basketball"},"memphis-tigers-basketball":{"title":"Memphis","url":"/memphis-tigers-basketball","id":"memphis-tigers-basketball"},"south-florida-bulls-basketball":{"title":"South Florida","url":"/south-florida-bulls-basketball","id":"south-florida-bulls-basketball"},"smu-basketball":{"title":"SMU","url":"/smu-basketball","id":"smu-basketball"},"temple-basketball":{"title":"Temple","url":"/temple-basketball","id":"temple-basketball"},"tulane-basketball":{"title":"Tulane","url":"/tulane-basketball","id":"tulane-basketball"},"tulsa-golden-hurricane-basketball":{"title":"Tulsa","url":"/tulsa-golden-hurricane-basketball","id":"tulsa-golden-hurricane-basketball"},"ucf-basketball":{"title":"UCF","url":"/ucf-basketball","id":"ucf-basketball"},"acc-basketball":{"title":"ACC","url":"/acc-basketball","id":"acc-basketball","subLists":["boston-college-basketball","clemson-basketball","duke-basketball","florida-state-basketball","georgia-tech-basketball","louisville-cardinals-basketball","miami-hurricanes-basketball","unc-basketball","nc-state-basketball","notre-dame-basketball","pitt-basketball","syracuse-basketball","uva-basketball","virginia-tech-basketball","wake-forest-basketball"],"subLinks":["acc-basketball","acc-basketball/archives"]},"boston-college-basketball":{"title":"Boston College","url":"/boston-college-basketball","id":"boston-college-basketball"},"clemson-basketball":{"title":"Clemson","url":"/clemson-basketball","id":"clemson-basketball"},"duke-basketball":{"title":"Duke","url":"/duke-basketball","id":"duke-basketball"},"florida-state-basketball":{"title":"Florida St","url":"/florida-state-basketball","id":"florida-state-basketball"},"georgia-tech-basketball":{"title":"Georgia Tech","url":"/georgia-tech-basketball","id":"georgia-tech-basketball"},"louisville-cardinals-basketball":{"title":"Louisville","url":"/louisville-cardinals-basketball","id":"louisville-cardinals-basketball"},"miami-hurricanes-basketball":{"title":"Miami (FL)","url":"/miami-hurricanes-basketball","id":"miami-hurricanes-basketball"},"unc-basketball":{"title":"North Carolina","url":"/unc-basketball","id":"unc-basketball"},"nc-state-basketball":{"title":"NC State","url":"/nc-state-basketball","id":"nc-state-basketball"},"notre-dame-basketball":{"title":"Notre Dame","url":"/notre-dame-basketball","id":"notre-dame-basketball"},"pitt-basketball":{"title":"Pittsburgh","url":"/pitt-basketball","id":"pitt-basketball"},"syracuse-basketball":{"title":"Syracuse","url":"/syracuse-basketball","id":"syracuse-basketball"},"uva-basketball":{"title":"Virginia","url":"/uva-basketball","id":"uva-basketball"},"virginia-tech-basketball":{"title":"Virginia Tech","url":"/virginia-tech-basketball","id":"virginia-tech-basketball"},"wake-forest-basketball":{"title":"Wake Forest","url":"/wake-forest-basketball","id":"wake-forest-basketball"},"atlantic-ten-basketball":{"title":"Atlantic 10″,"url":"/atlantic-ten-basketball","id":"atlantic-ten-basketball","subLists":["davidson-basketball","dayton-basketball","duquesne-basketball","fordham-basketball","george-mason-basketball","gw-basketball","la-salle-basketball","umass-basketball","rhode-island-rams-basketball","richmond-spiders-basketball","saint-louis-billikens-basketball","st-josephs-basketball","st-bonaventure-basketball","virginia-commonwealth-basketball"],"subLinks":["atlantic-ten-basketball","atlantic-ten-basketball/archives"]},"davidson-basketball":{"title":"Davidson","url":"/davidson-basketball","id":"davidson-basketball"},"dayton-basketball":{"title":"Dayton","url":"/dayton-basketball","id":"dayton-basketball"},"duquesne-basketball":{"title":"Duquesne","url":"/duquesne-basketball","id":"duquesne-basketball"},"fordham-basketball":{"title":"Fordham","url":"/fordham-basketball","id":"fordham-basketball"},"george-mason-basketball":{"title":"George Mason ","url":"/george-mason-basketball","id":"george-mason-basketball"},"gw-basketball":{"title":"George Washington","url":"/gw-basketball","id":"gw-basketball"},"la-salle-basketball":{"title":"La Salle","url":"/la-salle-basketball","id":"la-salle-basketball"},"umass-basketball":{"title":"Massachusetts","url":"/umass-basketball","id":"umass-basketball"},"rhode-island-rams-basketball":{"title":"Rhode Island","url":"/rhode-island-rams-basketball","id":"rhode-island-rams-basketball"},"richmond-spiders-basketball":{"title":"Richmond","url":"/richmond-spiders-basketball","id":"richmond-spiders-basketball"},"saint-louis-billikens-basketball":{"title":"Saint Louis","url":"/saint-louis-billikens-basketball","id":"saint-louis-billikens-basketball"},"st-josephs-basketball":{"title":"St. Joseph's","url":"/st-josephs-basketball","id":"st-josephs-basketball"},"st-bonaventure-basketball":{"title":"St. Bonaventure","url":"/st-bonaventure-basketball","id":"st-bonaventure-basketball"},"virginia-commonwealth-basketball":{"title":"Virginia Commonwealth","url":"/virginia-commonwealth-basketball","id":"virginia-commonwealth-basketball"},"big-12-basketball":{"title":"Big 12″,"url":"/big-12-basketball","id":"big-12-basketball","subLists":["baylor-basketball","iowa-state-basketball","kansas-jayhawks-basketball","kansas-state-basketball","oklahoma-sooners-basketball","oklahoma-state-basketball","tcu-basketball","texas-longhorns-basketball","texas-tech-basketball","wvu-basketball"],"subLinks":["big-12-basketball","big-12-basketball/archives"]},"baylor-basketball":{"title":"Baylor","url":"/baylor-basketball","id":"baylor-basketball"},"iowa-state-basketball":{"title":"Iowa St","url":"/iowa-state-basketball","id":"iowa-state-basketball"},"kansas-jayhawks-basketball":{"title":"Kansas","url":"/kansas-jayhawks-basketball","id":"kansas-jayhawks-basketball"},"kansas-state-basketball":{"title":"Kansas St","url":"/kansas-state-basketball","id":"kansas-state-basketball"},"oklahoma-sooners-basketball":{"title":"Oklahoma","url":"/oklahoma-sooners-basketball","id":"oklahoma-sooners-basketball"},"oklahoma-state-basketball":{"title":"Oklahoma St","url":"/oklahoma-state-basketball","id":"oklahoma-state-basketball"},"tcu-basketball":{"title":"TCU","url":"/tcu-basketball","id":"tcu-basketball"},"texas-longhorns-basketball":{"title":"Texas","url":"/texas-longhorns-basketball","id":"texas-longhorns-basketball"},"texas-tech-basketball":{"title":"Texas Tech","url":"/texas-tech-basketball","id":"texas-tech-basketball"},"wvu-basketball":{"title":"West Virginia","url":"/wvu-basketball","id":"wvu-basketball"},"big-east-basketball":{"title":"Big East","url":"/big-east-basketball","id":"big-east-basketball","subLists":["butler-basketball","creighton-basketball","depaul-basketball","georgetown-basketball","marquette-basketball","providence-friars-basketball","seton-hall-basketball","st-johns-basketball","villanova-basketball","xavier-basketball"],"subLinks":["big-east-basketball","big-east-basketball/archives"]},"butler-basketball":{"title":"Butler","url":"/butler-basketball","id":"butler-basketball"},"creighton-basketball":{"title":"Creighton","url":"/creighton-basketball","id":"creighton-basketball"},"depaul-basketball":{"title":"DePaul","url":"/depaul-basketball","id":"depaul-basketball"},"georgetown-basketball":{"title":"Georgetown","url":"/georgetown-basketball","id":"georgetown-basketball"},"marquette-basketball":{"title":"Marquette","url":"/marquette-basketball","id":"marquette-basketball"},"providence-friars-basketball":{"title":"Providence","url":"/providence-friars-basketball","id":"providence-friars-basketball"},"seton-hall-basketball":{"title":"Seton Hall","url":"/seton-hall-basketball","id":"seton-hall-basketball"},"st-johns-basketball":{"title":"St John's","url":"/st-johns-basketball","id":"st-johns-basketball"},"villanova-basketball":{"title":"Villanova","url":"/villanova-basketball","id":"villanova-basketball"},"xavier-basketball":{"title":"Xavier","url":"/xavier-basketball","id":"xavier-basketball"},"big-10-basketball":{"title":"Big Ten","url":"/big-10-basketball","id":"big-10-basketball","subLists":["illinois-fighting-illini-basketball","indiana-hoosiers-basketball","iowa-hawkeyes-basketball","maryland-terrapins-basketball","michigan-wolverines-basketball","michigan-state-basketball","minnesota-golden-gophers-basketball","nebraska-cornhuskers-basketball","northwestern-basketball","ohio-state-basketball","penn-state-basketball","purdue-basketball","rutgers-basketball","wisconsin-badgers-basketball"],"subLinks":["big-10-basketball","big-10-basketball/archives"]},"illinois-fighting-illini-basketball":{"title":"Illinois","url":"/illinois-fighting-illini-basketball","id":"illinois-fighting-illini-basketball"},"indiana-hoosiers-basketball":{"title":"Indiana","url":"/indiana-hoosiers-basketball","id":"indiana-hoosiers-basketball"},"iowa-hawkeyes-basketball":{"title":"Iowa","url":"/iowa-hawkeyes-basketball","id":"iowa-hawkeyes-basketball"},"maryland-terrapins-basketball":{"title":"Maryland","url":"/maryland-terrapins-basketball","id":"maryland-terrapins-basketball"},"michigan-wolverines-basketball":{"title":"Michigan","url":"/michigan-wolverines-basketball","id":"michigan-wolverines-basketball"},"michigan-state-basketball":{"title":"Michigan St","url":"/michigan-state-basketball","id":"michigan-state-basketball"},"minnesota-golden-gophers-basketball":{"title":"Minnesota","url":"/minnesota-golden-gophers-basketball","id":"minnesota-golden-gophers-basketball"},"nebraska-cornhuskers-basketball":{"title":"Nebraska","url":"/nebraska-cornhuskers-basketball","id":"nebraska-cornhuskers-basketball"},"northwestern-basketball":{"title":"Northwestern","url":"/northwestern-basketball","id":"northwestern-basketball"},"ohio-state-basketball":{"title":"Ohio St","url":"/ohio-state-basketball","id":"ohio-state-basketball"},"penn-state-basketball":{"title":"Penn St","url":"/penn-state-basketball","id":"penn-state-basketball"},"purdue-basketball":{"title":"Purdue","url":"/purdue-basketball","id":"purdue-basketball"},"rutgers-basketball":{"title":"Rutgers","url":"/rutgers-basketball","id":"rutgers-basketball"},"wisconsin-badgers-basketball":{"title":"Wisconsin","url":"/wisconsin-badgers-basketball","id":"wisconsin-badgers-basketball"},"pac-12-basketball":{"title":"Pacific-12″,"url":"/pac-12-basketball","id":"pac-12-basketball","subLists":["arizona-wildcats-basketball","arizona-state-basketball","cal-bears-basketball","colorado-buffaloes-basketball","oregon-ducks-basketball","oregon-state-basketball","stanford-basketball","ucla-basketball","usc-basketball","utah-utes-basketball","washington-huskies-basketball","washington-state-basketball"],"subLinks":["pac-12-basketball","pac-10-basketball/archives"]},"arizona-wildcats-basketball":{"title":"Arizona","url":"/arizona-wildcats-basketball","id":"arizona-wildcats-basketball"},"arizona-state-basketball":{"title":"Arizona St","url":"/arizona-state-basketball","id":"arizona-state-basketball"},"cal-bears-basketball":{"title":"California","url":"/cal-bears-basketball","id":"cal-bears-basketball"},"colorado-buffaloes-basketball":{"title":"Colorado","url":"/colorado-buffaloes-basketball","id":"colorado-buffaloes-basketball"},"oregon-ducks-basketball":{"title":"Oregon","url":"/oregon-ducks-basketball","id":"oregon-ducks-basketball"},"oregon-state-basketball":{"title":"Oregon St","url":"/oregon-state-basketball","id":"oregon-state-basketball"},"stanford-basketball":{"title":"Stanford","url":"/stanford-basketball","id":"stanford-basketball"},"ucla-basketball":{"title":"UCLA","url":"/ucla-basketball","id":"ucla-basketball"},"usc-basketball":{"title":"USC","url":"/usc-basketball","id":"usc-basketball"},"utah-utes-basketball":{"title":"Utah","url":"/utah-utes-basketball","id":"utah-utes-basketball"},"washington-huskies-basketball":{"title":"Washington","url":"/washington-huskies-basketball","id":"washington-huskies-basketball"},"washington-state-basketball":{"title":"Washington St","url":"/washington-state-basketball","id":"washington-state-basketball"},"sec-basketball":{"title":"SEC","url":"/sec-basketball","id":"sec-basketball","subLists":["alabama-crimson-tide-basketball","arkansas-razorbacks-basketball","auburn-basketball","florida-gators-basketball","georgia-bulldogs-basketball","kentucky-wildcats-basketball","lsu-basketball","ole-miss-basketball","mississippi-state-basketball","missouri-tigers-basketball","south-carolina-basketball","tennessee-volunteers-basketball","texas-am-basketball","vanderbilt-basketball"],"subLinks":["sec-basketball","sec-basketball/archives"]},"alabama-crimson-tide-basketball":{"title":"Alabama","url":"/alabama-crimson-tide-basketball","id":"alabama-crimson-tide-basketball"},"arkansas-razorbacks-basketball":{"title":"Arkansas","url":"/arkansas-razorbacks-basketball","id":"arkansas-razorbacks-basketball"},"auburn-basketball":{"title":"Auburn","url":"/auburn-basketball","id":"auburn-basketball"},"florida-gators-basketball":{"title":"Florida","url":"/florida-gators-basketball","id":"florida-gators-basketball"},"georgia-bulldogs-basketball":{"title":"Georgia","url":"/georgia-bulldogs-basketball","id":"georgia-bulldogs-basketball"},"kentucky-wildcats-basketball":{"title":"Kentucky","url":"/kentucky-wildcats-basketball","id":"kentucky-wildcats-basketball"},"lsu-basketball":{"title":"LSU","url":"/lsu-basketball","id":"lsu-basketball"},"ole-miss-basketball":{"title":"Mississippi","url":"/ole-miss-basketball","id":"ole-miss-basketball"},"mississippi-state-basketball":{"title":"Mississippi St","url":"/mississippi-state-basketball","id":"mississippi-state-basketball"},"missouri-tigers-basketball":{"title":"Missouri","url":"/missouri-tigers-basketball","id":"missouri-tigers-basketball"},"south-carolina-basketball":{"title":"South Carolina","url":"/south-carolina-basketball","id":"south-carolina-basketball"},"tennessee-volunteers-basketball":{"title":"Tennessee","url":"/tennessee-volunteers-basketball","id":"tennessee-volunteers-basketball"},"texas-am-basketball":{"title":"Texas AM","url":"/texas-am-basketball","id":"texas-am-basketball"},"vanderbilt-basketball":{"title":"Vanderbilt","url":"/vanderbilt-basketball","id":"vanderbilt-basketball"},"boxing":{"title":"Boxing","url":"/boxing","id":"boxing","subLinks":["boxing","boxing/archives","boxing/odds"]},"more":{"title":"More","id":"more","subLists":["more-sports"]},"more-sports":{"title":"More Sports","id":"more-sports","subLists":["nba-2k18″,"mr-olympia","college-baseball","united-states","formula-1″,"esports","united-states-womens-national-team","sports-odds"]},"nba-2k18″:{"title":"NBA 2K18″,"url":"/nba-2k18″,"id":"nba-2k18″},"mr-olympia":{"title":"Mr Olympia","url":"/mr-olympia","id":"mr-olympia"},"college-baseball":{"title":"College Baseball","url":"/college-baseball","id":"college-baseball"},"formula-1″:{"title":"Formula 1″,"url":"/formula-1″,"id":"formula-1″},"esports":{"title":"Gaming","url":"/esports","id":"esports"},"united-states-womens-national-team":{"title":"USWNT","url":"/united-states-womens-national-team","id":"united-states-womens-national-team"},"trending":{"title":"Trending","url":"/trending","id":"trending"},"http://mag.bleacherreport.com/":{"title":"Mag","url":"http://mag.bleacherreport.com/","id":"http://mag.bleacherreport.com/"},"https://www.stubhub.com/?gcid=chAFF-_-geoUS-_-genAllTix-_-dt170312-_-cmpBR_Main_Nav-_-partBleacherReport":{"title":"Tickets","url":"https://www.stubhub.com/?gcid=chAFF-_-geoUS-_-genAllTix-_-dt170312-_-cmpBR_Main_Nav-_-partBleacherReport","id":"https://www.stubhub.com/?gcid=chAFF-_-geoUS-_-genAllTix-_-dt170312-_-cmpBR_Main_Nav-_-partBleacherReport"},"mobile":{"title":"Get The App","url":"/mobile","id":"mobile"}},"lists":{"nba":["atlantic","central","northwest","pacific","southeast","southwest"],"atlantic":["boston-celtics","brooklyn-nets","new-york-knicks","philadelphia-76ers","toronto-raptors"],"central":["chicago-bulls","cleveland-cavaliers","detroit-pistons","indiana-pacers","milwaukee-bucks"],"northwest":["denver-nuggets","minnesota-timberwolves","oklahoma-city-thunder","portland-trail-blazers","utah-jazz"],"pacific":["golden-state-warriors","los-angeles-clippers","los-angeles-lakers","phoenix-suns","sacramento-kings"],"southeast":["atlanta-hawks","charlotte-hornets","miami-heat","orlando-magic","washington-wizards"],"southwest":["dallas-mavericks","houston-rockets","memphis-grizzlies","new-orleans-pelicans","san-antonio-spurs"],"nfl":["afc-east","afc-north","afc-south","afc-west","nfc-east","nfc-north","nfc-south","nfc-west"],"afc-east":["buffalo-bills","miami-dolphins","new-england-patriots","new-york-jets"],"afc-north":["baltimore-ravens","cincinnati-bengals","cleveland-browns","pittsburgh-steelers"],"afc-south":["houston-texans","indianapolis-colts","jacksonville-jaguars","tennessee-titans"],"afc-west":["denver-broncos","kansas-city-chiefs","los-angeles-chargers","oakland-raiders"],"nfc-east":["dallas-cowboys","new-york-giants","philadelphia-eagles","washington-redskins"],"nfc-north":["chicago-bears","detroit-lions","green-bay-packers","minnesota-vikings"],"nfc-south":["atlanta-falcons","carolina-panthers","new-orleans-saints","tampa-bay-buccaneers"],"nfc-west":["arizona-cardinals","los-angeles-rams","san-francisco-49ers","seattle-seahawks"],"world-football":["fifa-world-cup","epl","uefa-champions-league","serie-a","la-liga","mls","international-football","sports-odds"],"epl":["arsenal","bournemouth","brighton-hove-albion","burnley","chelsea","crystal-palace","everton","huddersfield-town","leicester-city-foxes","liverpool","manchester-city","manchester-united","newcastle-united","southampton","stoke-city","swansea-city","tottenham-hotspur","watford-fc","west-bromwich","west-ham-united"],"uefa-champions-league":["ajax","fc-barcelona","bayern-munich","sl-benfica","borussia-dortmund","celtic","cska-moscow","dynamo-kiev","juventus","manchester-city","as-monaco-fc","napoli","psv-eindhoven","real-madrid","tottenham-hotspur","sporting-portugal","victoria"],"serie-a":["ac-milan","as-roma","atalanta","benevento-calcio","bologna","cagliari","chievo-verona","fc-crotone","fiorentina","genoa","verona","inter-milan","juventus","lazio","napoli","sampdoria","sassuolo","spal-2013″,"torino","udinese"],"la-liga":["cd-alaves","athletic-club","atletico-madrid","celta-da-vigo","eibar","fc-barcelona","las-palmas-ud","cd-leganes","malaga-cf","rc-deportivo","rcd-espanyol","real-betis","real-madrid","real-sociedad","sevilla","valencia-cf","villarreal-cf"],"mls":["atlanta-united-fc","chicago-fire","colorado-rapids","columbus-crew","dc-united","fc-dallas","houston-dynamo","los-angeles-galaxy","minnesota-united","montreal-impact","new-england-revolution","new-york-red-bulls","new-york-city-fc","orlando-city","philadelphia-union","real-salt-lake","san-jose-earthquakes","seattle-sounders-fc","toronto-fc","sporting-kansas-city","portland-timbers","vancouver-whitecaps"],"international-football":["albania-national-football","algeria-national-football","argentina","austria","australia-national-football","belgium-national-football","bosnia-herzegovina-national-football","brazilian-football","cameroon-national-football","chile-national-football","colombia-national-football","costa-rica-national-football","croatia-international-football","czech-republic-national-football","denmark-national-football","ecuador-national-football","england","france","germany","ghana-national-football","greece-national-football","honduras-national-football","hungary-national-football","iceland-national-football","iran-national-football","ireland","italy","ivory-coast-national-football","japan-national-football","mexico-national-football","namibia-national-football","netherlands","new-zealand-national-football","nigeria-national-football","north-korea-national-football","northern-ireland","norway-national-football","paraguay-national-football","poland","portugal-national-football","romania-national-football","russia","scotland","serbia-national-football","slovakia-national-football","slovenia-national-football","south-africa-national-football","south-korea-national-football","spain","sweden","switzerland","turkey-national-football","ukraine","united-states","uruguay-national-football","venezuela-national-football","wales-national-football"],"college-football":["american-athletic-conference-football","acc-football","big-12-football","big-10-football","pac-12-football","sec-football","independents-football"],"american-athletic-conference-football":["cincinnati-bearcats-football","uconn-football","east-carolina-football","houston-cougars-football","memphis-tigers-football","navy-football","smu-mustangs-football","south-florida-bulls-football","temple-football","tulane-football","tulsa-football","ucf-knights-football"],"acc-football":["boston-college-football","clemson-football","duke-football","florida-state-football","georgia-tech-football","louisville-cardinals-football","miami-hurricanes-football","unc-football","nc-state-football","pitt-football","syracuse-football","uva-football","virginia-tech-football","wake-forest-football"],"big-12-football":["baylor-football","iowa-state-football","kansas-jayhawks-football","kansas-state-football","oklahoma-sooners-football","oklahoma-state-football","tcu-football","texas-longhorns-football","texas-tech-football","wvu-football"],"big-10-football":["illinois-fighting-illini-football","indiana-hoosiers-football","iowa-hawkeyes-football","maryland-terrapins-football","michigan-wolverines-football","michigan-state-football","minnesota-golden-gophers-football","nebraska-cornhuskers-football","northwestern-football","ohio-state-football","penn-state-football","purdue-football","rutgers-football","wisconsin-badgers-football"],"pac-12-football":["arizona-wildcats-football","arizona-state-football","cal-bears-football","colorado-buffaloes-football","oregon-ducks-football","oregon-state-football","stanford-football","ucla-football","usc-football","utah-utes-football","washington-huskies-football","washington-state-football"],"sec-football":["alabama-crimson-tide-football","arkansas-razorbacks-football","auburn-football","florida-gators-football","georgia-bulldogs-football","kentucky-wildcats-football","lsu-football","ole-miss-football","mississippi-state-football","missouri-tigers-football","south-carolina-football","tennessee-volunteers-football","texas-am-football","vanderbilt-football"],"independents-football":["army-football","byu-football","notre-dame-football"],"mlb":["al-east","al-central","al-west","nl-east","nl-central","nl-west"],"al-east":["baltimore-orioles","boston-red-sox","new-york-yankees","tampa-bay-rays","toronto-blue-jays"],"al-central":["chicago-white-sox","cleveland-indians","detroit-tigers","kansas-city-royals","minnesota-twins"],"al-west":["houston-astros","los-angeles-angels","oakland-athletics","seattle-mariners","texas-rangers"],"nl-east":["atlanta-braves","miami-marlins","new-york-mets","philadelphia-phillies","washington-nationals"],"nl-central":["chicago-cubs","cincinnati-reds","milwaukee-brewers","pittsburgh-pirates","st-louis-cardinals"],"nl-west":["arizona-diamondbacks","colorado-rockies","los-angeles-dodgers","san-diego-padres","san-francisco-giants"],"nhl":["nhl-atlantic","nhl-central","nhl-pacific","nhl-metropolitan"],"nhl-atlantic":["boston-bruins","buffalo-sabres","detroit-red-wings","florida-panthers","montreal-canadiens","ottawa-senators","tampa-bay-lightning","toronto-maple-leafs"],"nhl-central":["chicago-blackhawks","colorado-avalanche","dallas-stars","minnesota-wild","nashville-predators","st-louis-blues","winnipeg-jets"],"nhl-pacific":["anaheim-ducks","arizona-coyotes","calgary-flames","edmonton-oilers","los-angeles-kings","san-jose-sharks","vancouver-canucks","vegas-golden-knights"],"nhl-metropolitan":["carolina-hurricanes","columbus-blue-jackets","new-jersey-devils","new-york-islanders","new-york-rangers","philadelphia-flyers","pittsburgh-penguins","washington-capitals"],"wwe":["pro-wrestling","tna-wrestling"],"pro-wrestling":["pro-wrestling","pro-wrestling/archives"],"tna-wrestling":["tna-wrestling","tna-wrestling/archives"],"mma":[],"golf":["golf","golf/archives"],"tennis":["tennis","tennis/archives"],"college-basketball":["american-athletic-conference-basketball","acc-basketball","atlantic-ten-basketball","big-12-basketball","big-east-basketball","big-10-basketball","pac-12-basketball","sec-basketball"],"american-athletic-conference-basketball":["cincinnati-bearcats-basketball","uconn-basketball","east-carolina-basketball","houston-cougars-basketball","memphis-tigers-basketball","south-florida-bulls-basketball","smu-basketball","temple-basketball","tulane-basketball","tulsa-golden-hurricane-basketball","ucf-basketball"],"acc-basketball":["boston-college-basketball","clemson-basketball","duke-basketball","florida-state-basketball","georgia-tech-basketball","louisville-cardinals-basketball","miami-hurricanes-basketball","unc-basketball","nc-state-basketball","notre-dame-basketball","pitt-basketball","syracuse-basketball","uva-basketball","virginia-tech-basketball","wake-forest-basketball"],"atlantic-ten-basketball":["davidson-basketball","dayton-basketball","duquesne-basketball","fordham-basketball","george-mason-basketball","gw-basketball","la-salle-basketball","umass-basketball","rhode-island-rams-basketball","richmond-spiders-basketball","saint-louis-billikens-basketball","st-josephs-basketball","st-bonaventure-basketball","virginia-commonwealth-basketball"],"big-12-basketball":["baylor-basketball","iowa-state-basketball","kansas-jayhawks-basketball","kansas-state-basketball","oklahoma-sooners-basketball","oklahoma-state-basketball","tcu-basketball","texas-longhorns-basketball","texas-tech-basketball","wvu-basketball"],"big-east-basketball":["butler-basketball","creighton-basketball","depaul-basketball","georgetown-basketball","marquette-basketball","providence-friars-basketball","seton-hall-basketball","st-johns-basketball","villanova-basketball","xavier-basketball"],"big-10-basketball":["illinois-fighting-illini-basketball","indiana-hoosiers-basketball","iowa-hawkeyes-basketball","maryland-terrapins-basketball","michigan-wolverines-basketball","michigan-state-basketball","minnesota-golden-gophers-basketball","nebraska-cornhuskers-basketball","northwestern-basketball","ohio-state-basketball","penn-state-basketball","purdue-basketball","rutgers-basketball","wisconsin-badgers-basketball"],"pac-12-basketball":["arizona-wildcats-basketball","arizona-state-basketball","cal-bears-basketball","colorado-buffaloes-basketball","oregon-ducks-basketball","oregon-state-basketball","stanford-basketball","ucla-basketball","usc-basketball","utah-utes-basketball","washington-huskies-basketball","washington-state-basketball"],"sec-basketball":["alabama-crimson-tide-basketball","arkansas-razorbacks-basketball","auburn-basketball","florida-gators-basketball","georgia-bulldogs-basketball","kentucky-wildcats-basketball","lsu-basketball","ole-miss-basketball","mississippi-state-basketball","missouri-tigers-basketball","south-carolina-basketball","tennessee-volunteers-basketball","texas-am-basketball","vanderbilt-basketball"],"boxing":["boxing","boxing/archives","boxing/odds"],"more":["more-sports"],"more-sports":["nba-2k18″,"mr-olympia","college-baseball","united-states","formula-1″,"esports","united-states-womens-national-team","sports-odds"],"topLevelLinks":["nba","nfl","world-football","college-football","mlb","nhl","wwe","mma","nascar","golf","tennis","college-basketball","boxing","more"],"leagueLinks":["nba","nfl","world-football","college-football","mlb","nhl","wwe","mma","nascar","golf","tennis","college-basketball","boxing","more"],"nonLeagueLinks":["trending","http://mag.bleacherreport.com/","https://www.stubhub.com/?gcid=chAFF-_-geoUS-_-genAllTix-_-dt170312-_-cmpBR_Main_Nav-_-partBleacherReport","mobile"],"dropdownStack":[],"leagueOverflow":[]},"links":{"nba":{"title":"Home","url":"/nba","id":"nba"},"fantasy-basketball":{"title":"Fantasy","url":"/fantasy-basketball","id":"fantasy-basketball"},"nba/teams":{"title":"Teams","url":"/nba/teams","id":"nba/teams"},"nba-draft":{"title":"Draft","url":"/nba-draft","id":"nba-draft"},"wnba":{"title":"WNBA","url":"/wnba","id":"wnba"},"nba/archives":{"title":"Archives","url":"/nba/archives","id":"nba/archives"},"nba/odds":{"title":"Odds","url":"/nba/odds","id":"nba/odds"},"https://www.stubhub.com/nba-tickets/grouping/115/?gcid=chDIG-_-geoUS-_-genNBA-_-dt170201-_-cmpBR_Gen-_-partBleacherReport-_-mktgrBRAND":{"title":"Tickets","url":"https://www.stubhub.com/nba-tickets/grouping/115/?gcid=chDIG-_-geoUS-_-genNBA-_-dt170201-_-cmpBR_Gen-_-partBleacherReport-_-mktgrBRAND","id":"https://www.stubhub.com/nba-tickets/grouping/115/?gcid=chDIG-_-geoUS-_-genNBA-_-dt170201-_-cmpBR_Gen-_-partBleacherReport-_-mktgrBRAND"},"boston-celtics":{"title":"Boston","url":"/boston-celtics","id":"boston-celtics"},"brooklyn-nets":{"title":"Brooklyn","url":"/brooklyn-nets","id":"brooklyn-nets"},"new-york-knicks":{"title":"New York","url":"/new-york-knicks","id":"new-york-knicks"},"philadelphia-76ers":{"title":"Philadelphia","url":"/philadelphia-76ers","id":"philadelphia-76ers"},"toronto-raptors":{"title":"Toronto","url":"/toronto-raptors","id":"toronto-raptors"},"chicago-bulls":{"title":"Chicago","url":"/chicago-bulls","id":"chicago-bulls"},"cleveland-cavaliers":{"title":"Cleveland","url":"/cleveland-cavaliers","id":"cleveland-cavaliers"},"detroit-pistons":{"title":"Detroit","url":"/detroit-pistons","id":"detroit-pistons"},"indiana-pacers":{"title":"Indiana","url":"/indiana-pacers","id":"indiana-pacers"},"milwaukee-bucks":{"title":"Milwaukee","url":"/milwaukee-bucks","id":"milwaukee-bucks"},"denver-nuggets":{"title":"Denver","url":"/denver-nuggets","id":"denver-nuggets"},"minnesota-timberwolves":{"title":"Minnesota","url":"/minnesota-timberwolves","id":"minnesota-timberwolves"},"oklahoma-city-thunder":{"title":"Oklahoma City","url":"/oklahoma-city-thunder","id":"oklahoma-city-thunder"},"portland-trail-blazers":{"title":"Portland","url":"/portland-trail-blazers","id":"portland-trail-blazers"},"utah-jazz":{"title":"Utah","url":"/utah-jazz","id":"utah-jazz"},"golden-state-warriors":{"title":"Golden St","url":"/golden-state-warriors","id":"golden-state-warriors"},"los-angeles-clippers":{"title":"LA Clippers","url":"/los-angeles-clippers","id":"los-angeles-clippers"},"los-angeles-lakers":{"title":"LA Lakers","url":"/los-angeles-lakers","id":"los-angeles-lakers"},"phoenix-suns":{"title":"Phoenix","url":"/phoenix-suns","id":"phoenix-suns"},"sacramento-kings":{"title":"Sacramento","url":"/sacramento-kings","id":"sacramento-kings"},"atlanta-hawks":{"title":"Atlanta","url":"/atlanta-hawks","id":"atlanta-hawks"},"charlotte-hornets":{"title":"Charlotte","url":"/charlotte-hornets","id":"charlotte-hornets"},"miami-heat":{"title":"Miami","url":"/miami-heat","id":"miami-heat"},"orlando-magic":{"title":"Orlando","url":"/orlando-magic","id":"orlando-magic"},"washington-wizards":{"title":"Washington","url":"/washington-wizards","id":"washington-wizards"},"dallas-mavericks":{"title":"Dallas","url":"/dallas-mavericks","id":"dallas-mavericks"},"houston-rockets":{"title":"Houston","url":"/houston-rockets","id":"houston-rockets"},"memphis-grizzlies":{"title":"Memphis","url":"/memphis-grizzlies","id":"memphis-grizzlies"},"new-orleans-pelicans":{"title":"New Orleans","url":"/new-orleans-pelicans","id":"new-orleans-pelicans"},"san-antonio-spurs":{"title":"San Antonio","url":"/san-antonio-spurs","id":"san-antonio-spurs"},"nfl":{"title":"Home","url":"/nfl","id":"nfl"},"fantasy-football":{"title":"Fantasy","url":"/fantasy-football","id":"fantasy-football"},"nfl/teams":{"title":"Teams","url":"/nfl/teams","id":"nfl/teams"},"nfl-draft":{"title":"Draft","url":"/nfl-draft","id":"nfl-draft"},"nfl/archives":{"title":"Archives","url":"/nfl/archives","id":"nfl/archives"},"nfl/odds":{"title":"Odds","url":"/nfl/odds","id":"nfl/odds"},"https://www.stubhub.com/nfl-tickets/grouping/121/?gcid=chDIG-_-geoUS-_-genNFL-_-dt170201-_-cmpBR_Gen-_-partBleacherReport-_-mktgrBRAND":{"title":"Tickets","url":"https://www.stubhub.com/nfl-tickets/grouping/121/?gcid=chDIG-_-geoUS-_-genNFL-_-dt170201-_-cmpBR_Gen-_-partBleacherReport-_-mktgrBRAND","id":"https://www.stubhub.com/nfl-tickets/grouping/121/?gcid=chDIG-_-geoUS-_-genNFL-_-dt170201-_-cmpBR_Gen-_-partBleacherReport-_-mktgrBRAND"},"buffalo-bills":{"title":"Buffalo","url":"/buffalo-bills","id":"buffalo-bills"},"miami-dolphins":{"title":"Miami","url":"/miami-dolphins","id":"miami-dolphins"},"new-england-patriots":{"title":"New England","url":"/new-england-patriots","id":"new-england-patriots"},"new-york-jets":{"title":"NY Jets","url":"/new-york-jets","id":"new-york-jets"},"baltimore-ravens":{"title":"Baltimore","url":"/baltimore-ravens","id":"baltimore-ravens"},"cincinnati-bengals":{"title":"Cincinnati","url":"/cincinnati-bengals","id":"cincinnati-bengals"},"cleveland-browns":{"title":"Cleveland","url":"/cleveland-browns","id":"cleveland-browns"},"pittsburgh-steelers":{"title":"Pittsburgh","url":"/pittsburgh-steelers","id":"pittsburgh-steelers"},"houston-texans":{"title":"Houston","url":"/houston-texans","id":"houston-texans"},"indianapolis-colts":{"title":"Indianapolis","url":"/indianapolis-colts","id":"indianapolis-colts"},"jacksonville-jaguars":{"title":"Jacksonville","url":"/jacksonville-jaguars","id":"jacksonville-jaguars"},"tennessee-titans":{"title":"Tennessee","url":"/tennessee-titans","id":"tennessee-titans"},"denver-broncos":{"title":"Denver","url":"/denver-broncos","id":"denver-broncos"},"kansas-city-chiefs":{"title":"Kansas City","url":"/kansas-city-chiefs","id":"kansas-city-chiefs"},"los-angeles-chargers":{"title":"Los Angeles","url":"/los-angeles-chargers","id":"los-angeles-chargers"},"oakland-raiders":{"title":"Oakland","url":"/oakland-raiders","id":"oakland-raiders"},"dallas-cowboys":{"title":"Dallas","url":"/dallas-cowboys","id":"dallas-cowboys"},"new-york-giants":{"title":"NY Giants","url":"/new-york-giants","id":"new-york-giants"},"philadelphia-eagles":{"title":"Philadelphia","url":"/philadelphia-eagles","id":"philadelphia-eagles"},"washington-redskins":{"title":"Washington","url":"/washington-redskins","id":"washington-redskins"},"chicago-bears":{"title":"Chicago","url":"/chicago-bears","id":"chicago-bears"},"detroit-lions":{"title":"Detroit","url":"/detroit-lions","id":"detroit-lions"},"green-bay-packers":{"title":"Green Bay","url":"/green-bay-packers","id":"green-bay-packers"},"minnesota-vikings":{"title":"Minnesota","url":"/minnesota-vikings","id":"minnesota-vikings"},"atlanta-falcons":{"title":"Atlanta","url":"/atlanta-falcons","id":"atlanta-falcons"},"carolina-panthers":{"title":"Carolina","url":"/carolina-panthers","id":"carolina-panthers"},"new-orleans-saints":{"title":"New Orleans","url":"/new-orleans-saints","id":"new-orleans-saints"},"tampa-bay-buccaneers":{"title":"Tampa Bay","url":"/tampa-bay-buccaneers","id":"tampa-bay-buccaneers"},"arizona-cardinals":{"title":"Arizona","url":"/arizona-cardinals","id":"arizona-cardinals"},"los-angeles-rams":{"title":"Los Angeles","url":"/los-angeles-rams","id":"los-angeles-rams"},"san-francisco-49ers":{"title":"San Francisco","url":"/san-francisco-49ers","id":"san-francisco-49ers"},"seattle-seahawks":{"title":"Seattle","url":"/seattle-seahawks","id":"seattle-seahawks"},"world-football":{"title":"Home","url":"/world-football","id":"world-football"},"world-football/archives":{"title":"Archives","url":"/world-football/archives","id":"world-football/archives"},"fifa-world-cup":{"title":"2018 World Cup","url":"/fifa-world-cup","id":"fifa-world-cup"},"epl":{"title":"Premier League Home","url":"/epl","id":"epl"},"transfer-window":{"title":"Transfers","url":"/transfer-window","id":"transfer-window"},"epl/archives":{"title":"Archives","url":"/epl/archives","id":"epl/archives"},"arsenal":{"title":"Arsenal","url":"/arsenal","id":"arsenal"},"bournemouth":{"title":"Bournemouth","url":"/bournemouth","id":"bournemouth"},"brighton-hove-albion":{"title":"Brighton and Hove Albion","url":"/brighton-hove-albion","id":"brighton-hove-albion"},"burnley":{"title":"Burnley","url":"/burnley","id":"burnley"},"chelsea":{"title":"Chelsea","url":"/chelsea","id":"chelsea"},"crystal-palace":{"title":"Crystal Palace","url":"/crystal-palace","id":"crystal-palace"},"everton":{"title":"Everton","url":"/everton","id":"everton"},"huddersfield-town":{"title":"Huddersfield Town","url":"/huddersfield-town","id":"huddersfield-town"},"leicester-city-foxes":{"title":"Leicester City","url":"/leicester-city-foxes","id":"leicester-city-foxes"},"liverpool":{"title":"Liverpool","url":"/liverpool","id":"liverpool"},"manchester-city":{"title":"Manchester City","url":"/manchester-city","id":"manchester-city"},"manchester-united":{"title":"Manchester United","url":"/manchester-united","id":"manchester-united"},"newcastle-united":{"title":"Newcastle United","url":"/newcastle-united","id":"newcastle-united"},"southampton":{"title":"Southampton","url":"/southampton","id":"southampton"},"stoke-city":{"title":"Stoke City","url":"/stoke-city","id":"stoke-city"},"swansea-city":{"title":"Swansea City","url":"/swansea-city","id":"swansea-city"},"tottenham-hotspur":{"title":"Tottenham Hotspur","url":"/tottenham-hotspur","id":"tottenham-hotspur"},"watford-fc":{"title":"Watford","url":"/watford-fc","id":"watford-fc"},"west-bromwich":{"title":"West Bromwich Albion","url":"/west-bromwich","id":"west-bromwich"},"west-ham-united":{"title":"West Ham United","url":"/west-ham-united","id":"west-ham-united"},"uefa-champions-league":{"title":"Champions League Home","url":"/uefa-champions-league","id":"uefa-champions-league"},"uefa-champions-league/archives":{"title":"Archives","url":"/uefa-champions-league/archives","id":"uefa-champions-league/archives"},"ajax":{"title":"Ajax","url":"/ajax","id":"ajax"},"fc-barcelona":{"title":"Barcelona","url":"/fc-barcelona","id":"fc-barcelona"},"bayern-munich":{"title":"Bayern Munich","url":"/bayern-munich","id":"bayern-munich"},"sl-benfica":{"title":"Benfica","url":"/sl-benfica","id":"sl-benfica"},"borussia-dortmund":{"title":"Borussia Dortmund","url":"/borussia-dortmund","id":"borussia-dortmund"},"celtic":{"title":"Celtic","url":"/celtic","id":"celtic"},"cska-moscow":{"title":"CSKA Moscow","url":"/cska-moscow","id":"cska-moscow"},"dynamo-kiev":{"title":"Dynamo Kiev","url":"/dynamo-kiev","id":"dynamo-kiev"},"juventus":{"title":"Juventus","url":"/juventus","id":"juventus"},"as-monaco-fc":{"title":"Monaco","url":"/as-monaco-fc","id":"as-monaco-fc"},"napoli":{"title":"Napoli","url":"/napoli","id":"napoli"},"psv-eindhoven":{"title":"PSV Eindhoven","url":"/psv-eindhoven","id":"psv-eindhoven"},"real-madrid":{"title":"Real Madrid","url":"/real-madrid","id":"real-madrid"},"sporting-portugal":{"title":"Sporting Portugal","url":"/sporting-portugal","id":"sporting-portugal"},"victoria":{"title":"Viktoria","url":"/victoria","id":"victoria"},"serie-a":{"title":"Serie A Home","url":"/serie-a","id":"serie-a"},"serie-a/archives":{"title":"Archives","url":"/serie-a/archives","id":"serie-a/archives"},"ac-milan":{"title":"AC Milan","url":"/ac-milan","id":"ac-milan"},"as-roma":{"title":"AS Roma","url":"/as-roma","id":"as-roma"},"atalanta":{"title":"Atalanta","url":"/atalanta","id":"atalanta"},"benevento-calcio":{"title":"Benevento","url":"/benevento-calcio","id":"benevento-calcio"},"bologna":{"title":"Bologna","url":"/bologna","id":"bologna"},"cagliari":{"title":"Cagliari","url":"/cagliari","id":"cagliari"},"chievo-verona":{"title":"Chievo Verona","url":"/chievo-verona","id":"chievo-verona"},"fc-crotone":{"title":"Crotone","url":"/fc-crotone","id":"fc-crotone"},"fiorentina":{"title":"Fiorentina","url":"/fiorentina","id":"fiorentina"},"genoa":{"title":"Genoa","url":"/genoa","id":"genoa"},"verona":{"title":"Hellas Verona","url":"/verona","id":"verona"},"inter-milan":{"title":"Inter Milan","url":"/inter-milan","id":"inter-milan"},"lazio":{"title":"Lazio","url":"/lazio","id":"lazio"},"sampdoria":{"title":"Sampdoria","url":"/sampdoria","id":"sampdoria"},"sassuolo":{"title":"Sassuolo","url":"/sassuolo","id":"sassuolo"},"spal-2013″:{"title":"SPAL","url":"/spal-2013″,"id":"spal-2013″},"torino":{"title":"Torino","url":"/torino","id":"torino"},"udinese":{"title":"Udinese","url":"/udinese","id":"udinese"},"la-liga":{"title":"La Liga Home","url":"/la-liga","id":"la-liga"},"la-liga/archives":{"title":"Archives","url":"/la-liga/archives","id":"la-liga/archives"},"cd-alaves":{"title":"Alaves","url":"/cd-alaves","id":"cd-alaves"},"athletic-club":{"title":"Athletic Club Bilbao","url":"/athletic-club","id":"athletic-club"},"atletico-madrid":{"title":"Atletico Madrid","url":"/atletico-madrid","id":"atletico-madrid"},"celta-da-vigo":{"title":"Celta de Vigo","url":"/celta-da-vigo","id":"celta-da-vigo"},"eibar":{"title":"Eibar","url":"/eibar","id":"eibar"},"las-palmas-ud":{"title":"Las Palmas","url":"/las-palmas-ud","id":"las-palmas-ud"},"cd-leganes":{"title":"Leganes","url":"/cd-leganes","id":"cd-leganes"},"malaga-cf":{"title":"Malaga CF","url":"/malaga-cf","id":"malaga-cf"},"rc-deportivo":{"title":"RC Deportivo","url":"/rc-deportivo","id":"rc-deportivo"},"rcd-espanyol":{"title":"RCD Espanyol","url":"/rcd-espanyol","id":"rcd-espanyol"},"real-betis":{"title":"Real Betis","url":"/real-betis","id":"real-betis"},"real-sociedad":{"title":"Real Sociedad","url":"/real-sociedad","id":"real-sociedad"},"sevilla":{"title":"Sevilla","url":"/sevilla","id":"sevilla"},"valencia-cf":{"title":"Valencia CF","url":"/valencia-cf","id":"valencia-cf"},"villarreal-cf":{"title":"Villarreal CF","url":"/villarreal-cf","id":"villarreal-cf"},"mls":{"title":"MLS Home","url":"/mls","id":"mls"},"mls/archives":{"title":"Archives","url":"/mls/archives","id":"mls/archives"},"atlanta-united-fc":{"title":"Atlanta United","url":"/atlanta-united-fc","id":"atlanta-united-fc"},"chicago-fire":{"title":"Chicago Fire","url":"/chicago-fire","id":"chicago-fire"},"colorado-rapids":{"title":"Colorado Rapids","url":"/colorado-rapids","id":"colorado-rapids"},"columbus-crew":{"title":"Columbus Crew","url":"/columbus-crew","id":"columbus-crew"},"dc-united":{"title":"DC United","url":"/dc-united","id":"dc-united"},"fc-dallas":{"title":"FC Dallas","url":"/fc-dallas","id":"fc-dallas"},"houston-dynamo":{"title":"Houston Dynamo","url":"/houston-dynamo","id":"houston-dynamo"},"los-angeles-galaxy":{"title":"Los Angeles Galaxy","url":"/los-angeles-galaxy","id":"los-angeles-galaxy"},"minnesota-united":{"title":"Minnesota United","url":"/minnesota-united","id":"minnesota-united"},"montreal-impact":{"title":"Montreal Impact","url":"/montreal-impact","id":"montreal-impact"},"new-england-revolution":{"title":"New England Revolution","url":"/new-england-revolution","id":"new-england-revolution"},"new-york-red-bulls":{"title":"New York Red Bulls","url":"/new-york-red-bulls","id":"new-york-red-bulls"},"new-york-city-fc":{"title":"NYCFC","url":"/new-york-city-fc","id":"new-york-city-fc"},"orlando-city":{"title":"Orlando City","url":"/orlando-city","id":"orlando-city"},"philadelphia-union":{"title":"Philadelphia Union","url":"/philadelphia-union","id":"philadelphia-union"},"real-salt-lake":{"title":"Real Salt Lake","url":"/real-salt-lake","id":"real-salt-lake"},"san-jose-earthquakes":{"title":"San Jose Earthquakes","url":"/san-jose-earthquakes","id":"san-jose-earthquakes"},"seattle-sounders-fc":{"title":"Seattle Sounders","url":"/seattle-sounders-fc","id":"seattle-sounders-fc"},"toronto-fc":{"title":"Toronto FC","url":"/toronto-fc","id":"toronto-fc"},"sporting-kansas-city":{"title":"Sporting Kansas City","url":"/sporting-kansas-city","id":"sporting-kansas-city"},"portland-timbers":{"title":"Portland Timbers","url":"/portland-timbers","id":"portland-timbers"},"vancouver-whitecaps":{"title":"Vancouver Whitecaps","url":"/vancouver-whitecaps","id":"vancouver-whitecaps"},"international-football":{"title":"International Football Home","url":"/international-football","id":"international-football"},"international-football/archives":{"title":"Archives","url":"/international-football/archives","id":"international-football/archives"},"albania-national-football":{"title":"Albania","url":"/albania-national-football","id":"albania-national-football"},"algeria-national-football":{"title":"Algeria","url":"/algeria-national-football","id":"algeria-national-football"},"argentina":{"title":"Argentina","url":"/argentina","id":"argentina"},"austria":{"title":"Austria","url":"/austria","id":"austria"},"australia-national-football":{"title":"Australia","url":"/australia-national-football","id":"australia-national-football"},"belgium-national-football":{"title":"Belgium","url":"/belgium-national-football","id":"belgium-national-football"},"bosnia-herzegovina-national-football":{"title":"Bosnia-Herzegovina","url":"/bosnia-herzegovina-national-football","id":"bosnia-herzegovina-national-football"},"brazilian-football":{"title":"Brazil","url":"/brazilian-football","id":"brazilian-football"},"cameroon-national-football":{"title":"Cameroon","url":"/cameroon-national-football","id":"cameroon-national-football"},"chile-national-football":{"title":"Chile","url":"/chile-national-football","id":"chile-national-football"},"colombia-national-football":{"title":"Colombia","url":"/colombia-national-football","id":"colombia-national-football"},"costa-rica-national-football":{"title":"Costa Rica","url":"/costa-rica-national-football","id":"costa-rica-national-football"},"croatia-international-football":{"title":"Croatia","url":"/croatia-international-football","id":"croatia-international-football"},"czech-republic-national-football":{"title":"Czech Republic","url":"/czech-republic-national-football","id":"czech-republic-national-football"},"denmark-national-football":{"title":"Denmark","url":"/denmark-national-football","id":"denmark-national-football"},"ecuador-national-football":{"title":"Ecuador","url":"/ecuador-national-football","id":"ecuador-national-football"},"england":{"title":"England","url":"/england","id":"england"},"france":{"title":"France","url":"/france","id":"france"},"germany":{"title":"Germany","url":"/germany","id":"germany"},"ghana-national-football":{"title":"Ghana","url":"/ghana-national-football","id":"ghana-national-football"},"greece-national-football":{"title":"Greece","url":"/greece-national-football","id":"greece-national-football"},"honduras-national-football":{"title":"Honduras","url":"/honduras-national-football","id":"honduras-national-football"},"hungary-national-football":{"title":"Hungary","url":"/hungary-national-football","id":"hungary-national-football"},"iceland-national-football":{"title":"Iceland","url":"/iceland-national-football","id":"iceland-national-football"},"iran-national-football":{"title":"Iran","url":"/iran-national-football","id":"iran-national-football"},"ireland":{"title":"Ireland","url":"/ireland","id":"ireland"},"italy":{"title":"Italy","url":"/italy","id":"italy"},"ivory-coast-national-football":{"title":"Ivory Coast","url":"/ivory-coast-national-football","id":"ivory-coast-national-football"},"japan-national-football":{"title":"Japan","url":"/japan-national-football","id":"japan-national-football"},"mexico-national-football":{"title":"Mexico","url":"/mexico-national-football","id":"mexico-national-football"},"namibia-national-football":{"title":"Namibia","url":"/namibia-national-football","id":"namibia-national-football"},"netherlands":{"title":"Netherlands","url":"/netherlands","id":"netherlands"},"new-zealand-national-football":{"title":"New Zealand","url":"/new-zealand-national-football","id":"new-zealand-national-football"},"nigeria-national-football":{"title":"Nigeria","url":"/nigeria-national-football","id":"nigeria-national-football"},"north-korea-national-football":{"title":"North Korea","url":"/north-korea-national-football","id":"north-korea-national-football"},"northern-ireland":{"title":"Northern Ireland","url":"/northern-ireland","id":"northern-ireland"},"norway-national-football":{"title":"Norway","url":"/norway-national-football","id":"norway-national-football"},"paraguay-national-football":{"title":"Paraguay","url":"/paraguay-national-football","id":"paraguay-national-football"},"poland":{"title":"Poland","url":"/poland","id":"poland"},"portugal-national-football":{"title":"Portugal","url":"/portugal-national-football","id":"portugal-national-football"},"romania-national-football":{"title":"Romania","url":"/romania-national-football","id":"romania-national-football"},"russia":{"title":"Russia","url":"/russia","id":"russia"},"scotland":{"title":"Scotland","url":"/scotland","id":"scotland"},"serbia-national-football":{"title":"Serbia","url":"/serbia-national-football","id":"serbia-national-football"},"slovakia-national-football":{"title":"Slovakia","url":"/slovakia-national-football","id":"slovakia-national-football"},"slovenia-national-football":{"title":"Slovenia","url":"/slovenia-national-football","id":"slovenia-national-football"},"south-africa-national-football":{"title":"South Africa","url":"/south-africa-national-football","id":"south-africa-national-football"},"south-korea-national-football":{"title":"South Korea","url":"/south-korea-national-football","id":"south-korea-national-football"},"spain":{"title":"Spain","url":"/spain","id":"spain"},"sweden":{"title":"Sweden","url":"/sweden","id":"sweden"},"switzerland":{"title":"Switzerland","url":"/switzerland","id":"switzerland"},"turkey-national-football":{"title":"Turkey","url":"/turkey-national-football","id":"turkey-national-football"},"ukraine":{"title":"Ukraine","url":"/ukraine","id":"ukraine"},"united-states":{"title":"United States","url":"/united-states","id":"united-states"},"uruguay-national-football":{"title":"Uruguay","url":"/uruguay-national-football","id":"uruguay-national-football"},"venezuela-national-football":{"title":"Venezuela","url":"/venezuela-national-football","id":"venezuela-national-football"},"wales-national-football":{"title":"Wales","url":"/wales-national-football","id":"wales-national-football"},"sports-odds":{"title":"Odds","url":"/sports-odds","id":"sports-odds"},"college-football":{"title":"Home","url":"/college-football","id":"college-football"},"recruiting":{"title":"Recruiting","url":"/recruiting","id":"recruiting"},"college-football/archives":{"title":"Archives","url":"/college-football/archives","id":"college-football/archives"},"https://www.stubhub.com/ncaa-football-tickets/grouping/122/?gcid=chDIG-_-geoUS-_-genNCAAF-_-dt170201-_-cmpBR_Gen-_-partBleacherReport-_-mktgrBRAND":{"title":"Tickets","url":"https://www.stubhub.com/ncaa-football-tickets/grouping/122/?gcid=chDIG-_-geoUS-_-genNCAAF-_-dt170201-_-cmpBR_Gen-_-partBleacherReport-_-mktgrBRAND","id":"https://www.stubhub.com/ncaa-football-tickets/grouping/122/?gcid=chDIG-_-geoUS-_-genNCAAF-_-dt170201-_-cmpBR_Gen-_-partBleacherReport-_-mktgrBRAND"},"cincinnati-bearcats-football":{"title":"Cincinnati","url":"/cincinnati-bearcats-football","id":"cincinnati-bearcats-football"},"uconn-football":{"title":"Connecticut","url":"/uconn-football","id":"uconn-football"},"east-carolina-football":{"title":"East Carolina","url":"/east-carolina-football","id":"east-carolina-football"},"houston-cougars-football":{"title":"Houston","url":"/houston-cougars-football","id":"houston-cougars-football"},"memphis-tigers-football":{"title":"Memphis","url":"/memphis-tigers-football","id":"memphis-tigers-football"},"navy-football":{"title":"Navy","url":"/navy-football","id":"navy-football"},"smu-mustangs-football":{"title":"SMU","url":"/smu-mustangs-football","id":"smu-mustangs-football"},"south-florida-bulls-football":{"title":"South Florida","url":"/south-florida-bulls-football","id":"south-florida-bulls-football"},"temple-football":{"title":"Temple","url":"/temple-football","id":"temple-football"},"tulane-football":{"title":"Tulane","url":"/tulane-football","id":"tulane-football"},"tulsa-football":{"title":"Tulsa","url":"/tulsa-football","id":"tulsa-football"},"ucf-knights-football":{"title":"UCF","url":"/ucf-knights-football","id":"ucf-knights-football"},"acc-football":{"title":"ACC Home","url":"/acc-football","id":"acc-football"},"acc-football/archives":{"title":"Archives","url":"/acc-football/archives","id":"acc-football/archives"},"boston-college-football":{"title":"Boston College","url":"/boston-college-football","id":"boston-college-football"},"clemson-football":{"title":"Clemson","url":"/clemson-football","id":"clemson-football"},"duke-football":{"title":"Duke","url":"/duke-football","id":"duke-football"},"florida-state-football":{"title":"Florida St","url":"/florida-state-football","id":"florida-state-football"},"georgia-tech-football":{"title":"Georgia Tech","url":"/georgia-tech-football","id":"georgia-tech-football"},"louisville-cardinals-football":{"title":"Louisville","url":"/louisville-cardinals-football","id":"louisville-cardinals-football"},"miami-hurricanes-football":{"title":"Miami (FL)","url":"/miami-hurricanes-football","id":"miami-hurricanes-football"},"unc-football":{"title":"North Carolina","url":"/unc-football","id":"unc-football"},"nc-state-football":{"title":"NC State","url":"/nc-state-football","id":"nc-state-football"},"pitt-football":{"title":"Pittsburgh","url":"/pitt-football","id":"pitt-football"},"syracuse-football":{"title":"Syracuse","url":"/syracuse-football","id":"syracuse-football"},"uva-football":{"title":"Virginia","url":"/uva-football","id":"uva-football"},"virginia-tech-football":{"title":"Virginia Tech","url":"/virginia-tech-football","id":"virginia-tech-football"},"wake-forest-football":{"title":"Wake Forest","url":"/wake-forest-football","id":"wake-forest-football"},"big-12-football":{"title":"Big 12 Home","url":"/big-12-football","id":"big-12-football"},"big-12-football/archives":{"title":"Archives","url":"/big-12-football/archives","id":"big-12-football/archives"},"baylor-football":{"title":"Baylor","url":"/baylor-football","id":"baylor-football"},"iowa-state-football":{"title":"Iowa St","url":"/iowa-state-football","id":"iowa-state-football"},"kansas-jayhawks-football":{"title":"Kansas","url":"/kansas-jayhawks-football","id":"kansas-jayhawks-football"},"kansas-state-football":{"title":"Kansas St","url":"/kansas-state-football","id":"kansas-state-football"},"oklahoma-sooners-football":{"title":"Oklahoma","url":"/oklahoma-sooners-football","id":"oklahoma-sooners-football"},"oklahoma-state-football":{"title":"Oklahoma St","url":"/oklahoma-state-football","id":"oklahoma-state-football"},"tcu-football":{"title":"TCU","url":"/tcu-football","id":"tcu-football"},"texas-longhorns-football":{"title":"Texas","url":"/texas-longhorns-football","id":"texas-longhorns-football"},"texas-tech-football":{"title":"Texas Tech","url":"/texas-tech-football","id":"texas-tech-football"},"wvu-football":{"title":"West Virginia","url":"/wvu-football","id":"wvu-football"},"big-10-football":{"title":"Big Ten Home","url":"/big-10-football","id":"big-10-football"},"big-10-football/archives":{"title":"Archives","url":"/big-10-football/archives","id":"big-10-football/archives"},"illinois-fighting-illini-football":{"title":"Illinois","url":"/illinois-fighting-illini-football","id":"illinois-fighting-illini-football"},"indiana-hoosiers-football":{"title":"Indiana","url":"/indiana-hoosiers-football","id":"indiana-hoosiers-football"},"iowa-hawkeyes-football":{"title":"Iowa","url":"/iowa-hawkeyes-football","id":"iowa-hawkeyes-football"},"maryland-terrapins-football":{"title":"Maryland","url":"/maryland-terrapins-football","id":"maryland-terrapins-football"},"michigan-wolverines-football":{"title":"Michigan","url":"/michigan-wolverines-football","id":"michigan-wolverines-football"},"michigan-state-football":{"title":"Michigan St","url":"/michigan-state-football","id":"michigan-state-football"},"minnesota-golden-gophers-football":{"title":"Minnesota","url":"/minnesota-golden-gophers-football","id":"minnesota-golden-gophers-football"},"nebraska-cornhuskers-football":{"title":"Nebraska","url":"/nebraska-cornhuskers-football","id":"nebraska-cornhuskers-football"},"northwestern-football":{"title":"Northwestern","url":"/northwestern-football","id":"northwestern-football"},"ohio-state-football":{"title":"Ohio St","url":"/ohio-state-football","id":"ohio-state-football"},"penn-state-football":{"title":"Penn St","url":"/penn-state-football","id":"penn-state-football"},"purdue-football":{"title":"Purdue","url":"/purdue-football","id":"purdue-football"},"rutgers-football":{"title":"Rutgers","url":"/rutgers-football","id":"rutgers-football"},"wisconsin-badgers-football":{"title":"Wisconsin","url":"/wisconsin-badgers-football","id":"wisconsin-badgers-football"},"pac-12-football":{"title":"Pac-12 Home","url":"/pac-12-football","id":"pac-12-football"},"pac-10-football/archives":{"title":"Archives","url":"/pac-10-football/archives","id":"pac-10-football/archives"},"arizona-wildcats-football":{"title":"Arizona","url":"/arizona-wildcats-football","id":"arizona-wildcats-football"},"arizona-state-football":{"title":"Arizona St","url":"/arizona-state-football","id":"arizona-state-football"},"cal-bears-football":{"title":"California","url":"/cal-bears-football","id":"cal-bears-football"},"colorado-buffaloes-football":{"title":"Colorado","url":"/colorado-buffaloes-football","id":"colorado-buffaloes-football"},"oregon-ducks-football":{"title":"Oregon","url":"/oregon-ducks-football","id":"oregon-ducks-football"},"oregon-state-football":{"title":"Oregon St","url":"/oregon-state-football","id":"oregon-state-football"},"stanford-football":{"title":"Stanford","url":"/stanford-football","id":"stanford-football"},"ucla-football":{"title":"UCLA","url":"/ucla-football","id":"ucla-football"},"usc-football":{"title":"USC","url":"/usc-football","id":"usc-football"},"utah-utes-football":{"title":"Utah","url":"/utah-utes-football","id":"utah-utes-football"},"washington-huskies-football":{"title":"Washington","url":"/washington-huskies-football","id":"washington-huskies-football"},"washington-state-football":{"title":"Washington St","url":"/washington-state-football","id":"washington-state-football"},"sec-football":{"title":"SEC Home","url":"/sec-football","id":"sec-football"},"sec-football/archives":{"title":"Archives","url":"/sec-football/archives","id":"sec-football/archives"},"alabama-crimson-tide-football":{"title":"Alabama","url":"/alabama-crimson-tide-football","id":"alabama-crimson-tide-football"},"arkansas-razorbacks-football":{"title":"Arkansas","url":"/arkansas-razorbacks-football","id":"arkansas-razorbacks-football"},"auburn-football":{"title":"Auburn","url":"/auburn-football","id":"auburn-football"},"florida-gators-football":{"title":"Florida","url":"/florida-gators-football","id":"florida-gators-football"},"georgia-bulldogs-football":{"title":"Georgia","url":"/georgia-bulldogs-football","id":"georgia-bulldogs-football"},"kentucky-wildcats-football":{"title":"Kentucky","url":"/kentucky-wildcats-football","id":"kentucky-wildcats-football"},"lsu-football":{"title":"LSU","url":"/lsu-football","id":"lsu-football"},"ole-miss-football":{"title":"Mississippi","url":"/ole-miss-football","id":"ole-miss-football"},"mississippi-state-football":{"title":"Mississippi St","url":"/mississippi-state-football","id":"mississippi-state-football"},"missouri-tigers-football":{"title":"Missouri","url":"/missouri-tigers-football","id":"missouri-tigers-football"},"south-carolina-football":{"title":"South Carolina","url":"/south-carolina-football","id":"south-carolina-football"},"tennessee-volunteers-football":{"title":"Tennessee","url":"/tennessee-volunteers-football","id":"tennessee-volunteers-football"},"texas-am-football":{"title":"Texas AM","url":"/texas-am-football","id":"texas-am-football"},"vanderbilt-football":{"title":"Vanderbilt","url":"/vanderbilt-football","id":"vanderbilt-football"},"independents-football":{"title":"Independents Home","url":"/independents-football","id":"independents-football"},"independents-football/archives":{"title":"Archives","url":"/independents-football/archives","id":"independents-football/archives"},"army-football":{"title":"Army","url":"/army-football","id":"army-football"},"byu-football":{"title":"Brigham Young","url":"/byu-football","id":"byu-football"},"notre-dame-football":{"title":"Notre Dame","url":"/notre-dame-football","id":"notre-dame-football"},"mlb":{"title":"Home","url":"/mlb","id":"mlb"},"fantasy-baseball":{"title":"Fantasy","url":"/fantasy-baseball","id":"fantasy-baseball"},"mlb/teams":{"title":"Teams","url":"/mlb/teams","id":"mlb/teams"},"mlb/archives":{"title":"Archives","url":"/mlb/archives","id":"mlb/archives"},"mlb/odds":{"title":"Odds","url":"/mlb/odds","id":"mlb/odds"},"https://www.stubhub.com/mlb-tickets/grouping/81/?gcid=chDIG-_-geoUS-_-genMLB-_-dt170201-_-cmpBR_Gen-_-partBleacherReport-_-mktgrBRAND":{"title":"Tickets","url":"https://www.stubhub.com/mlb-tickets/grouping/81/?gcid=chDIG-_-geoUS-_-genMLB-_-dt170201-_-cmpBR_Gen-_-partBleacherReport-_-mktgrBRAND","id":"https://www.stubhub.com/mlb-tickets/grouping/81/?gcid=chDIG-_-geoUS-_-genMLB-_-dt170201-_-cmpBR_Gen-_-partBleacherReport-_-mktgrBRAND"},"baltimore-orioles":{"title":"Baltimore","url":"/baltimore-orioles","id":"baltimore-orioles"},"boston-red-sox":{"title":"Boston","url":"/boston-red-sox","id":"boston-red-sox"},"new-york-yankees":{"title":"NY Yankees","url":"/new-york-yankees","id":"new-york-yankees"},"tampa-bay-rays":{"title":"Tampa Bay","url":"/tampa-bay-rays","id":"tampa-bay-rays"},"toronto-blue-jays":{"title":"Toronto","url":"/toronto-blue-jays","id":"toronto-blue-jays"},"chicago-white-sox":{"title":"Chi White Sox","url":"/chicago-white-sox","id":"chicago-white-sox"},"cleveland-indians":{"title":"Cleveland","url":"/cleveland-indians","id":"cleveland-indians"},"detroit-tigers":{"title":"Detroit","url":"/detroit-tigers","id":"detroit-tigers"},"kansas-city-royals":{"title":"Kansas City","url":"/kansas-city-royals","id":"kansas-city-royals"},"minnesota-twins":{"title":"Minnesota","url":"/minnesota-twins","id":"minnesota-twins"},"houston-astros":{"title":"Houston","url":"/houston-astros","id":"houston-astros"},"los-angeles-angels":{"title":"LA Angels","url":"/los-angeles-angels","id":"los-angeles-angels"},"oakland-athletics":{"title":"Oakland","url":"/oakland-athletics","id":"oakland-athletics"},"seattle-mariners":{"title":"Seattle","url":"/seattle-mariners","id":"seattle-mariners"},"texas-rangers":{"title":"Texas","url":"/texas-rangers","id":"texas-rangers"},"atlanta-braves":{"title":"Atlanta","url":"/atlanta-braves","id":"atlanta-braves"},"miami-marlins":{"title":"Miami","url":"/miami-marlins","id":"miami-marlins"},"new-york-mets":{"title":"NY Mets","url":"/new-york-mets","id":"new-york-mets"},"philadelphia-phillies":{"title":"Philadelphia","url":"/philadelphia-phillies","id":"philadelphia-phillies"},"washington-nationals":{"title":"Washington","url":"/washington-nationals","id":"washington-nationals"},"chicago-cubs":{"title":"Chi Cubs","url":"/chicago-cubs","id":"chicago-cubs"},"cincinnati-reds":{"title":"Cincinnati","url":"/cincinnati-reds","id":"cincinnati-reds"},"milwaukee-brewers":{"title":"Milwaukee","url":"/milwaukee-brewers","id":"milwaukee-brewers"},"pittsburgh-pirates":{"title":"Pittsburgh","url":"/pittsburgh-pirates","id":"pittsburgh-pirates"},"st-louis-cardinals":{"title":"St Louis","url":"/st-louis-cardinals","id":"st-louis-cardinals"},"arizona-diamondbacks":{"title":"Arizona","url":"/arizona-diamondbacks","id":"arizona-diamondbacks"},"colorado-rockies":{"title":"Colorado","url":"/colorado-rockies","id":"colorado-rockies"},"los-angeles-dodgers":{"title":"LA Dodgers","url":"/los-angeles-dodgers","id":"los-angeles-dodgers"},"san-diego-padres":{"title":"San Diego","url":"/san-diego-padres","id":"san-diego-padres"},"san-francisco-giants":{"title":"San Francisco","url":"/san-francisco-giants","id":"san-francisco-giants"},"nhl":{"title":"Home","url":"/nhl","id":"nhl"},"nhl-draft":{"title":"Draft","url":"/nhl-draft","id":"nhl-draft"},"nhl/teams":{"title":"Teams","url":"/nhl/teams","id":"nhl/teams"},"nhl/archives":{"title":"Archives","url":"/nhl/archives","id":"nhl/archives"},"nhl/odds":{"title":"Odds","url":"/nhl/odds","id":"nhl/odds"},"https://www.stubhub.com/nhl-tickets/grouping/144/?gcid=chDIG-_-geoUS-_-genNHL-_-dt170201-_-cmpBR_Gen-_-partBleacherReport-_-mktgrBRAND":{"title":"Tickets","url":"https://www.stubhub.com/nhl-tickets/grouping/144/?gcid=chDIG-_-geoUS-_-genNHL-_-dt170201-_-cmpBR_Gen-_-partBleacherReport-_-mktgrBRAND","id":"https://www.stubhub.com/nhl-tickets/grouping/144/?gcid=chDIG-_-geoUS-_-genNHL-_-dt170201-_-cmpBR_Gen-_-partBleacherReport-_-mktgrBRAND"},"boston-bruins":{"title":"Boston","url":"/boston-bruins","id":"boston-bruins"},"buffalo-sabres":{"title":"Buffalo","url":"/buffalo-sabres","id":"buffalo-sabres"},"detroit-red-wings":{"title":"Detroit","url":"/detroit-red-wings","id":"detroit-red-wings"},"florida-panthers":{"title":"Florida","url":"/florida-panthers","id":"florida-panthers"},"montreal-canadiens":{"title":"Montreal","url":"/montreal-canadiens","id":"montreal-canadiens"},"ottawa-senators":{"title":"Ottawa","url":"/ottawa-senators","id":"ottawa-senators"},"tampa-bay-lightning":{"title":"Tampa Bay","url":"/tampa-bay-lightning","id":"tampa-bay-lightning"},"toronto-maple-leafs":{"title":"Toronto","url":"/toronto-maple-leafs","id":"toronto-maple-leafs"},"chicago-blackhawks":{"title":"Chicago","url":"/chicago-blackhawks","id":"chicago-blackhawks"},"colorado-avalanche":{"title":"Colorado","url":"/colorado-avalanche","id":"colorado-avalanche"},"dallas-stars":{"title":"Dallas","url":"/dallas-stars","id":"dallas-stars"},"minnesota-wild":{"title":"Minnesota","url":"/minnesota-wild","id":"minnesota-wild"},"nashville-predators":{"title":"Nashville","url":"/nashville-predators","id":"nashville-predators"},"st-louis-blues":{"title":"St. Louis","url":"/st-louis-blues","id":"st-louis-blues"},"winnipeg-jets":{"title":"Winnipeg","url":"/winnipeg-jets","id":"winnipeg-jets"},"anaheim-ducks":{"title":"Anaheim","url":"/anaheim-ducks","id":"anaheim-ducks"},"arizona-coyotes":{"title":"Arizona","url":"/arizona-coyotes","id":"arizona-coyotes"},"calgary-flames":{"title":"Calgary","url":"/calgary-flames","id":"calgary-flames"},"edmonton-oilers":{"title":"Edmonton","url":"/edmonton-oilers","id":"edmonton-oilers"},"los-angeles-kings":{"title":"Los Angeles","url":"/los-angeles-kings","id":"los-angeles-kings"},"san-jose-sharks":{"title":"San Jose","url":"/san-jose-sharks","id":"san-jose-sharks"},"vancouver-canucks":{"title":"Vancouver","url":"/vancouver-canucks","id":"vancouver-canucks"},"vegas-golden-knights":{"title":"Vegas","url":"/vegas-golden-knights","id":"vegas-golden-knights"},"carolina-hurricanes":{"title":"Carolina","url":"/carolina-hurricanes","id":"carolina-hurricanes"},"columbus-blue-jackets":{"title":"Columbus","url":"/columbus-blue-jackets","id":"columbus-blue-jackets"},"new-jersey-devils":{"title":"New Jersey","url":"/new-jersey-devils","id":"new-jersey-devils"},"new-york-islanders":{"title":"NY Islanders","url":"/new-york-islanders","id":"new-york-islanders"},"new-york-rangers":{"title":"NY Rangers","url":"/new-york-rangers","id":"new-york-rangers"},"philadelphia-flyers":{"title":"Philadelphia","url":"/philadelphia-flyers","id":"philadelphia-flyers"},"pittsburgh-penguins":{"title":"Pittsburgh","url":"/pittsburgh-penguins","id":"pittsburgh-penguins"},"washington-capitals":{"title":"Washington","url":"/washington-capitals","id":"washington-capitals"},"wwe":{"title":"Home","url":"/wwe","id":"wwe"},"wwe/archives":{"title":"Archives","url":"/wwe/archives","id":"wwe/archives"},"pro-wrestling":{"title":"Wrestling Home","url":"/pro-wrestling","id":"pro-wrestling"},"pro-wrestling/archives":{"title":"Archives","url":"/pro-wrestling/archives","id":"pro-wrestling/archives"},"tna-wrestling":{"title":"TNA Home","url":"/tna-wrestling","id":"tna-wrestling"},"tna-wrestling/archives":{"title":"Archives","url":"/tna-wrestling/archives","id":"tna-wrestling/archives"},"mma":{"title":"Home","url":"/mma","id":"mma"},"ufc/archives":{"title":"Archives","url":"/ufc/archives","id":"ufc/archives"},"mma/odds":{"title":"Odds","url":"/mma/odds","id":"mma/odds"},"nascar":{"title":"NASCAR","url":"/nascar","id":"nascar"},"golf":{"title":"Golf","url":"/golf","id":"golf","subLinks":["golf","golf/archives"]},"golf/archives":{"title":"Archives","url":"/golf/archives","id":"golf/archives"},"tennis":{"title":"Tennis","url":"/tennis","id":"tennis","subLinks":["tennis","tennis/archives"]},"tennis/archives":{"title":"Archives","url":"/tennis/archives","id":"tennis/archives"},"college-basketball":{"title":"Home","url":"/college-basketball","id":"college-basketball"},"college-basketball-recruiting":{"title":"Recruiting","url":"/college-basketball-recruiting","id":"college-basketball-recruiting"},"college-basketball/archives":{"title":"Archives","url":"/college-basketball/archives","id":"college-basketball/archives"},"https://www.stubhub.com/ncaa-basketball-tickets/grouping/333/?gcid=chDIG-_-geoUS-_-genNCAAB-_-dt170201-_-cmpBR_Gen-_-partBleacherReport-_-mktgrBRAND":{"title":"Buy Tickets","url":"https://www.stubhub.com/ncaa-basketball-tickets/grouping/333/?gcid=chDIG-_-geoUS-_-genNCAAB-_-dt170201-_-cmpBR_Gen-_-partBleacherReport-_-mktgrBRAND","id":"https://www.stubhub.com/ncaa-basketball-tickets/grouping/333/?gcid=chDIG-_-geoUS-_-genNCAAB-_-dt170201-_-cmpBR_Gen-_-partBleacherReport-_-mktgrBRAND"},"womens-college-basketball":{"title":"Women's CBB","url":"/womens-college-basketball","id":"womens-college-basketball"},"cincinnati-bearcats-basketball":{"title":"Cincinnati","url":"/cincinnati-bearcats-basketball","id":"cincinnati-bearcats-basketball"},"uconn-basketball":{"title":"Connecticut","url":"/uconn-basketball","id":"uconn-basketball"},"east-carolina-basketball":{"title":"East Carolina","url":"/east-carolina-basketball","id":"east-carolina-basketball"},"houston-cougars-basketball":{"title":"Houston","url":"/houston-cougars-basketball","id":"houston-cougars-basketball"},"memphis-tigers-basketball":{"title":"Memphis","url":"/memphis-tigers-basketball","id":"memphis-tigers-basketball"},"south-florida-bulls-basketball":{"title":"South Florida","url":"/south-florida-bulls-basketball","id":"south-florida-bulls-basketball"},"smu-basketball":{"title":"SMU","url":"/smu-basketball","id":"smu-basketball"},"temple-basketball":{"title":"Temple","url":"/temple-basketball","id":"temple-basketball"},"tulane-basketball":{"title":"Tulane","url":"/tulane-basketball","id":"tulane-basketball"},"tulsa-golden-hurricane-basketball":{"title":"Tulsa","url":"/tulsa-golden-hurricane-basketball","id":"tulsa-golden-hurricane-basketball"},"ucf-basketball":{"title":"UCF","url":"/ucf-basketball","id":"ucf-basketball"},"acc-basketball":{"title":"ACC Home","url":"/acc-basketball","id":"acc-basketball"},"acc-basketball/archives":{"title":"Archives","url":"/acc-basketball/archives","id":"acc-basketball/archives"},"boston-college-basketball":{"title":"Boston College","url":"/boston-college-basketball","id":"boston-college-basketball"},"clemson-basketball":{"title":"Clemson","url":"/clemson-basketball","id":"clemson-basketball"},"duke-basketball":{"title":"Duke","url":"/duke-basketball","id":"duke-basketball"},"florida-state-basketball":{"title":"Florida St","url":"/florida-state-basketball","id":"florida-state-basketball"},"georgia-tech-basketball":{"title":"Georgia Tech","url":"/georgia-tech-basketball","id":"georgia-tech-basketball"},"louisville-cardinals-basketball":{"title":"Louisville","url":"/louisville-cardinals-basketball","id":"louisville-cardinals-basketball"},"miami-hurricanes-basketball":{"title":"Miami (FL)","url":"/miami-hurricanes-basketball","id":"miami-hurricanes-basketball"},"unc-basketball":{"title":"North Carolina","url":"/unc-basketball","id":"unc-basketball"},"nc-state-basketball":{"title":"NC State","url":"/nc-state-basketball","id":"nc-state-basketball"},"notre-dame-basketball":{"title":"Notre Dame","url":"/notre-dame-basketball","id":"notre-dame-basketball"},"pitt-basketball":{"title":"Pittsburgh","url":"/pitt-basketball","id":"pitt-basketball"},"syracuse-basketball":{"title":"Syracuse","url":"/syracuse-basketball","id":"syracuse-basketball"},"uva-basketball":{"title":"Virginia","url":"/uva-basketball","id":"uva-basketball"},"virginia-tech-basketball":{"title":"Virginia Tech","url":"/virginia-tech-basketball","id":"virginia-tech-basketball"},"wake-forest-basketball":{"title":"Wake Forest","url":"/wake-forest-basketball","id":"wake-forest-basketball"},"atlantic-ten-basketball":{"title":"Atlantic 10 Home","url":"/atlantic-ten-basketball","id":"atlantic-ten-basketball"},"atlantic-ten-basketball/archives":{"title":"Archives","url":"/atlantic-ten-basketball/archives","id":"atlantic-ten-basketball/archives"},"davidson-basketball":{"title":"Davidson","url":"/davidson-basketball","id":"davidson-basketball"},"dayton-basketball":{"title":"Dayton","url":"/dayton-basketball","id":"dayton-basketball"},"duquesne-basketball":{"title":"Duquesne","url":"/duquesne-basketball","id":"duquesne-basketball"},"fordham-basketball":{"title":"Fordham","url":"/fordham-basketball","id":"fordham-basketball"},"george-mason-basketball":{"title":"George Mason ","url":"/george-mason-basketball","id":"george-mason-basketball"},"gw-basketball":{"title":"George Washington","url":"/gw-basketball","id":"gw-basketball"},"la-salle-basketball":{"title":"La Salle","url":"/la-salle-basketball","id":"la-salle-basketball"},"umass-basketball":{"title":"Massachusetts","url":"/umass-basketball","id":"umass-basketball"},"rhode-island-rams-basketball":{"title":"Rhode Island","url":"/rhode-island-rams-basketball","id":"rhode-island-rams-basketball"},"richmond-spiders-basketball":{"title":"Richmond","url":"/richmond-spiders-basketball","id":"richmond-spiders-basketball"},"saint-louis-billikens-basketball":{"title":"Saint Louis","url":"/saint-louis-billikens-basketball","id":"saint-louis-billikens-basketball"},"st-josephs-basketball":{"title":"St. Joseph's","url":"/st-josephs-basketball","id":"st-josephs-basketball"},"st-bonaventure-basketball":{"title":"St. Bonaventure","url":"/st-bonaventure-basketball","id":"st-bonaventure-basketball"},"virginia-commonwealth-basketball":{"title":"Virginia Commonwealth","url":"/virginia-commonwealth-basketball","id":"virginia-commonwealth-basketball"},"big-12-basketball":{"title":"Big 12 Home","url":"/big-12-basketball","id":"big-12-basketball"},"big-12-basketball/archives":{"title":"Archives","url":"/big-12-basketball/archives","id":"big-12-basketball/archives"},"baylor-basketball":{"title":"Baylor","url":"/baylor-basketball","id":"baylor-basketball"},"iowa-state-basketball":{"title":"Iowa St","url":"/iowa-state-basketball","id":"iowa-state-basketball"},"kansas-jayhawks-basketball":{"title":"Kansas","url":"/kansas-jayhawks-basketball","id":"kansas-jayhawks-basketball"},"kansas-state-basketball":{"title":"Kansas St","url":"/kansas-state-basketball","id":"kansas-state-basketball"},"oklahoma-sooners-basketball":{"title":"Oklahoma","url":"/oklahoma-sooners-basketball","id":"oklahoma-sooners-basketball"},"oklahoma-state-basketball":{"title":"Oklahoma St","url":"/oklahoma-state-basketball","id":"oklahoma-state-basketball"},"tcu-basketball":{"title":"TCU","url":"/tcu-basketball","id":"tcu-basketball"},"texas-longhorns-basketball":{"title":"Texas","url":"/texas-longhorns-basketball","id":"texas-longhorns-basketball"},"texas-tech-basketball":{"title":"Texas Tech","url":"/texas-tech-basketball","id":"texas-tech-basketball"},"wvu-basketball":{"title":"West Virginia","url":"/wvu-basketball","id":"wvu-basketball"},"big-east-basketball":{"title":"Big East Home","url":"/big-east-basketball","id":"big-east-basketball"},"big-east-basketball/archives":{"title":"Archives","url":"/big-east-basketball/archives","id":"big-east-basketball/archives"},"butler-basketball":{"title":"Butler","url":"/butler-basketball","id":"butler-basketball"},"creighton-basketball":{"title":"Creighton","url":"/creighton-basketball","id":"creighton-basketball"},"depaul-basketball":{"title":"DePaul","url":"/depaul-basketball","id":"depaul-basketball"},"georgetown-basketball":{"title":"Georgetown","url":"/georgetown-basketball","id":"georgetown-basketball"},"marquette-basketball":{"title":"Marquette","url":"/marquette-basketball","id":"marquette-basketball"},"providence-friars-basketball":{"title":"Providence","url":"/providence-friars-basketball","id":"providence-friars-basketball"},"seton-hall-basketball":{"title":"Seton Hall","url":"/seton-hall-basketball","id":"seton-hall-basketball"},"st-johns-basketball":{"title":"St John's","url":"/st-johns-basketball","id":"st-johns-basketball"},"villanova-basketball":{"title":"Villanova","url":"/villanova-basketball","id":"villanova-basketball"},"xavier-basketball":{"title":"Xavier","url":"/xavier-basketball","id":"xavier-basketball"},"big-10-basketball":{"title":"Big Ten Home","url":"/big-10-basketball","id":"big-10-basketball"},"big-10-basketball/archives":{"title":"Archives","url":"/big-10-basketball/archives","id":"big-10-basketball/archives"},"illinois-fighting-illini-basketball":{"title":"Illinois","url":"/illinois-fighting-illini-basketball","id":"illinois-fighting-illini-basketball"},"indiana-hoosiers-basketball":{"title":"Indiana","url":"/indiana-hoosiers-basketball","id":"indiana-hoosiers-basketball"},"iowa-hawkeyes-basketball":{"title":"Iowa","url":"/iowa-hawkeyes-basketball","id":"iowa-hawkeyes-basketball"},"maryland-terrapins-basketball":{"title":"Maryland","url":"/maryland-terrapins-basketball","id":"maryland-terrapins-basketball"},"michigan-wolverines-basketball":{"title":"Michigan","url":"/michigan-wolverines-basketball","id":"michigan-wolverines-basketball"},"michigan-state-basketball":{"title":"Michigan St","url":"/michigan-state-basketball","id":"michigan-state-basketball"},"minnesota-golden-gophers-basketball":{"title":"Minnesota","url":"/minnesota-golden-gophers-basketball","id":"minnesota-golden-gophers-basketball"},"nebraska-cornhuskers-basketball":{"title":"Nebraska","url":"/nebraska-cornhuskers-basketball","id":"nebraska-cornhuskers-basketball"},"northwestern-basketball":{"title":"Northwestern","url":"/northwestern-basketball","id":"northwestern-basketball"},"ohio-state-basketball":{"title":"Ohio St","url":"/ohio-state-basketball","id":"ohio-state-basketball"},"penn-state-basketball":{"title":"Penn St","url":"/penn-state-basketball","id":"penn-state-basketball"},"purdue-basketball":{"title":"Purdue","url":"/purdue-basketball","id":"purdue-basketball"},"rutgers-basketball":{"title":"Rutgers","url":"/rutgers-basketball","id":"rutgers-basketball"},"wisconsin-badgers-basketball":{"title":"Wisconsin","url":"/wisconsin-badgers-basketball","id":"wisconsin-badgers-basketball"},"pac-12-basketball":{"title":"Pacific-12 Home","url":"/pac-12-basketball","id":"pac-12-basketball"},"pac-10-basketball/archives":{"title":"Archives","url":"/pac-10-basketball/archives","id":"pac-10-basketball/archives"},"arizona-wildcats-basketball":{"title":"Arizona","url":"/arizona-wildcats-basketball","id":"arizona-wildcats-basketball"},"arizona-state-basketball":{"title":"Arizona St","url":"/arizona-state-basketball","id":"arizona-state-basketball"},"cal-bears-basketball":{"title":"California","url":"/cal-bears-basketball","id":"cal-bears-basketball"},"colorado-buffaloes-basketball":{"title":"Colorado","url":"/colorado-buffaloes-basketball","id":"colorado-buffaloes-basketball"},"oregon-ducks-basketball":{"title":"Oregon","url":"/oregon-ducks-basketball","id":"oregon-ducks-basketball"},"oregon-state-basketball":{"title":"Oregon St","url":"/oregon-state-basketball","id":"oregon-state-basketball"},"stanford-basketball":{"title":"Stanford","url":"/stanford-basketball","id":"stanford-basketball"},"ucla-basketball":{"title":"UCLA","url":"/ucla-basketball","id":"ucla-basketball"},"usc-basketball":{"title":"USC","url":"/usc-basketball","id":"usc-basketball"},"utah-utes-basketball":{"title":"Utah","url":"/utah-utes-basketball","id":"utah-utes-basketball"},"washington-huskies-basketball":{"title":"Washington","url":"/washington-huskies-basketball","id":"washington-huskies-basketball"},"washington-state-basketball":{"title":"Washington St","url":"/washington-state-basketball","id":"washington-state-basketball"},"sec-basketball":{"title":"SEC Home","url":"/sec-basketball","id":"sec-basketball"},"sec-basketball/archives":{"title":"Archives","url":"/sec-basketball/archives","id":"sec-basketball/archives"},"alabama-crimson-tide-basketball":{"title":"Alabama","url":"/alabama-crimson-tide-basketball","id":"alabama-crimson-tide-basketball"},"arkansas-razorbacks-basketball":{"title":"Arkansas","url":"/arkansas-razorbacks-basketball","id":"arkansas-razorbacks-basketball"},"auburn-basketball":{"title":"Auburn","url":"/auburn-basketball","id":"auburn-basketball"},"florida-gators-basketball":{"title":"Florida","url":"/florida-gators-basketball","id":"florida-gators-basketball"},"georgia-bulldogs-basketball":{"title":"Georgia","url":"/georgia-bulldogs-basketball","id":"georgia-bulldogs-basketball"},"kentucky-wildcats-basketball":{"title":"Kentucky","url":"/kentucky-wildcats-basketball","id":"kentucky-wildcats-basketball"},"lsu-basketball":{"title":"LSU","url":"/lsu-basketball","id":"lsu-basketball"},"ole-miss-basketball":{"title":"Mississippi","url":"/ole-miss-basketball","id":"ole-miss-basketball"},"mississippi-state-basketball":{"title":"Mississippi St","url":"/mississippi-state-basketball","id":"mississippi-state-basketball"},"missouri-tigers-basketball":{"title":"Missouri","url":"/missouri-tigers-basketball","id":"missouri-tigers-basketball"},"south-carolina-basketball":{"title":"South Carolina","url":"/south-carolina-basketball","id":"south-carolina-basketball"},"tennessee-volunteers-basketball":{"title":"Tennessee","url":"/tennessee-volunteers-basketball","id":"tennessee-volunteers-basketball"},"texas-am-basketball":{"title":"Texas AM","url":"/texas-am-basketball","id":"texas-am-basketball"},"vanderbilt-basketball":{"title":"Vanderbilt","url":"/vanderbilt-basketball","id":"vanderbilt-basketball"},"boxing":{"title":"Boxing","url":"/boxing","id":"boxing","subLinks":["boxing","boxing/archives","boxing/odds"]},"boxing/archives":{"title":"Archives","url":"/boxing/archives","id":"boxing/archives"},"boxing/odds":{"title":"Odds","url":"/boxing/odds","id":"boxing/odds"},"nba-2k18″:{"title":"NBA 2K18″,"url":"/nba-2k18″,"id":"nba-2k18″},"mr-olympia":{"title":"Mr Olympia","url":"/mr-olympia","id":"mr-olympia"},"college-baseball":{"title":"College Baseball","url":"/college-baseball","id":"college-baseball"},"formula-1″:{"title":"Formula 1″,"url":"/formula-1″,"id":"formula-1″},"esports":{"title":"Gaming","url":"/esports","id":"esports"},"united-states-womens-national-team":{"title":"USWNT","url":"/united-states-womens-national-team","id":"united-states-womens-national-team"},"trending":{"title":"Trending","url":"/trending","id":"trending"},"http://mag.bleacherreport.com/":{"title":"Mag","url":"http://mag.bleacherreport.com/","id":"http://mag.bleacherreport.com/"},"https://www.stubhub.com/?gcid=chAFF-_-geoUS-_-genAllTix-_-dt170312-_-cmpBR_Main_Nav-_-partBleacherReport":{"title":"Tickets","url":"https://www.stubhub.com/?gcid=chAFF-_-geoUS-_-genAllTix-_-dt170312-_-cmpBR_Main_Nav-_-partBleacherReport","id":"https://www.stubhub.com/?gcid=chAFF-_-geoUS-_-genAllTix-_-dt170312-_-cmpBR_Main_Nav-_-partBleacherReport"},"mobile":{"title":"Get The App","url":"/mobile","id":"mobile"}}},"notification":{"cookie_notice":false,"email_confirmation":false,"privacy_notice":false,"smart_banner":false,"mobile_interstitial":false},"page":{"cnn":false,"embedded":false,"force_promo":false,"fromCNNApp":false,"fromNonCNNPartner":false,"layout":"default","returnUrl":"","site":"none","social":"false","tsm":0,"tst":0,"zone":"article","id":"2755226″,"type":"article","article":2755226,"buzz":"top5″,"division":"none","event":"none","fantasy":"none","gp_flag":"","league":"none","render_strategy":"article","tag_id":26484,"tags":"Breaking_News,Olympics,Tonga,Serge_Deblé,Christian_Ramsebner","team":"Tonga","writer":"Joseph Zucker"},"playlists":{},"profiles":{},"promo":{},"schedules":{"selectedTeam":"2755226″},"scores":{"order":[],"sports":{},"games":{}},"search":{"site":{"query":"","results":[]},"tags":{"query":"","results":[]}},"sections":{},"stub":{},"tags":{"breaking-news":{"unique_name":"breaking-news","type":"Tag","tickets_link":null,"team_color":null,"tag_id":7021,"site":null,"short_name":null,"logo":"breaking_news.png","links":{"parent":null,"children":null},"href":"http://api.bleacherreport.com/api/v1/tags/breaking-news.json","display_name":"Breaking News","color2″:null,"color1″:null},"olympics":{"unique_name":"olympics","type":"Sport","tickets_link":null,"team_color":null,"tag_id":7805,"site":"Olympics","short_name":"Olympics","logo":"olympics.png","links":{"parent":null,"children":"http://api.bleacherreport.com/api/v1/tags/summer-olympics,winter-olympics,olympic-athlete-profile,paralympics,lindsey-vonn,albania-olympics,algeria-olympics,andorra-olympics,argentina-olympics,armenia-olympics,austria-olympics,azerbaijan-olympics,belarus-olympics,bermuda-olympics,bosnia-herzegovina-olympics,british-virgin-islands-olympics,bulgaria-olympics,cayman-islands-olympics,chile-olympics,croatia-olympics,cyprus-olympics,czech-republic-olympics,denmark-olympics,dominica-olympics,estonia-olympics,finland-olympics,georgia-olympics,greece-olympics,hungary-olympics,iceland-olympics,iran-olympics,israel-olympics,hong-kong-olympics,kazakhstan-olympics,kyrgyzstan-olympics,latvia-olympics,lebanon-olympics,liechtenstein-olympics,lithuania-olympics,luxembourg-olympics,macedonia-olympics,malta-olympics,moldova-olympics,mongolia-olympics,montenegro-olympics,morocco-olympics,nepal-olympics,netherlands-olympics,norway-olympics,pakistan-olympics,paraguay-olympics,peru-olympics,philippines-olympics,poland-olympics,romania-olympics,san-marino-olympics,slovakia-olympics,slovenia-olympics,sweden-olympics,switzerland-olympics,chinese-taipei-olympics,tajikistan-olympics,thailand-olympics,timor-leste-olympics,togo-olympics,tonga-olympics,turkey-olympics,ukraine-olympics,uzbekistan-olympics,virgin-islands-olympics,zimbabwe-olympics,gracie-gold,ashley-wagner,polina-edmunds,olympics-highlights,united-states-olympic-team,united-kingdom-olympic-team,canada-olympic-team,australia-olympic-team,mexico-olympic-team,ireland-olympic-team,new-zealand-olympic-team,china-olympic-team,russia-olympic-team,south-korea-olympic-team,germany-olympic-team,france-olympic-team,italy-olympic-team,japan-olympic-team,jamaica-olympic-team,brazil-olympic-team,spain-olympic-team,warner-brothers-olympics-,olympic-bnt,olympics-ultimate-guide,what-happened-in-rio,olympic-ceremonies,phelps-the-goat,sports-world-reacts-to-rio-2016,usain-bolt-fastest-man-in-the-world,best-olympic-moments-2016,olympic-profiles,south-korea-olympics,spain-olympics,russia-olympics,new-zealand-olympics,mexico-olympics,japan-olympics,jamaica-olympics,italy-olympics,ireland-olympics,germany-olympics,great-britain-olympics,china-olympics,france-olympics,canada-olympics,brazil-olympics,australia-olympics,united-states-olympics,team-usa-basketball,thomas-bach,belgium-olympics,portugal-olympics,serbia-olympics,the-home-team.json"},"href":"http://api.bleacherreport.com/api/v1/tags/olympics.json","display_name":"Olympics","color2″:"","color1″:"1e72b7″},"serge-deble":{"unique_name":"serge-deble","type":"Person","tickets_link":null,"team_color":null,"tag_id":61774,"site":null,"short_name":null,"logo":null,"links":{"parent":null,"children":null},"href":"http://api.bleacherreport.com/api/v1/tags/serge-deble.json","display_name":"Serge Deblé","color2″:null,"color1″:null},"christian-ramsebner":{"unique_name":"christian-ramsebner","type":"Person","tickets_link":null,"team_color":null,"tag_id":61795,"site":null,"short_name":null,"logo":null,"links":{"parent":null,"children":null},"href":"http://api.bleacherreport.com/api/v1/tags/christian-ramsebner.json","display_name":"Christian Ramsebner","color2″:null,"color1″:null}},"template":{"html":{"className":"no-js","lang":"en"},"title":"Shirtless Tongan Flag-Bearer Pita Taufatofua Qualifies for 2018 Olympics | Bleacher Report","meta_tags":{"aol-te-auth":"1c424580-0f86-4d9b-88b2-bc8c0d029d4c","blitz":"mu-6e4ce5cd-57f20d11-7c0ecee9-d55c79e2″,"msvalidate.01″:"7A63840181953B2A5A1FEA25FB45A991″,"robots":"NOODP,NOYDIR","verify-v1″:"+Ntj422Jc4V03qgBqLYbF3LMvrursV0X2btn2Zoqn9w=","description":"Pita Taufatofua, the Tongan Olympian who rose to fame as the shirtless flag-bearer for his country at the 2016 Summer Olympics, qualified for the 2018 Winter Olympics in Pyeongchang, South Korea, in cross-country skiing…","keywords":"Breaking News, Olympics, Tonga, Serge Deblé, Christian Ramsebner","viewport":"width=device-width, initial-scale=1″,"fb:app_id":"135174055162″,"al:iphone:url":"teamstream://article/bleacherreport.com/articles/2755226-shirtless-tongan-flag-bearer-pita-taufatofua-qualifies-for-2018-olympics","al:iphone:app_store_id":"418075935″,"al:iphone:app_name":"Bleacher Report","al:ipad:url":"teamstream://article/bleacherreport.com/articles/2755226-shirtless-tongan-flag-bearer-pita-taufatofua-qualifies-for-2018-olympics","al:ipad:app_store_id":"484725748″,"al:ipad:app_name":"Bleacher Report","al:android:url":"https://bleacherreport.com/articles/2755226-shirtless-tongan-flag-bearer-pita-taufatofua-qualifies-for-2018-olympics","al:android:app_name":"Bleacher Report","al:android:package":"com.bleacherreport.android.teamstream","al:web:url":"https://bleacherreport.com/articles/2755226-shirtless-tongan-flag-bearer-pita-taufatofua-qualifies-for-2018-olympics","og:site_name":"Bleacher Report","og:locale":"en_US","p:domain_verify":"0c768466449ebb550411234d6d4ffc30″,"theme-color":"#000″,"twitter:app:name:iphone":"Bleacher Report","twitter:app:id:iphone":"418075935″,"twitter:app:name:ipad":"Bleacher Report","twitter:app:id:ipad":"484725748″,"twitter:app:name:googleplay":"Bleacher Report","twitter:app:id:googleplay":"com.bleacherreport.android.teamstream","twitter:widgets:new-embed-design":"on","twitter:site":"@bleacherreport","article:publisher":"http://www.facebook.com/bleacherreport","author":"Joseph Zucker","og:description":"Pita Taufatofua, the Tongan Olympian who rose to fame as the shirtless flag-bearer for his country at the 2016 Summer Olympics, qualified for the 2018 Winter Olympics in Pyeongchang, South Korea, in cross-country skiing…","og:image":"https://img.bleacherreport.net/img/images/photos/003/719/697/hi-res-054f53949d2fabb2fbcb294e8be642c9_crop_exact.jpg?w=1200h=1200q=75″,"og:title":"Shirtless Tongan Flag-Bearer Pita Taufatofua Qualifies for 2018 Olympics","og:type":"article","og:url":"https://bleacherreport.com/articles/2755226-shirtless-tongan-flag-bearer-pita-taufatofua-qualifies-for-2018-olympics","pubdate":"2018-01-21T14:32:30-05:00″,"thumbnail":"https://img.bleacherreport.net/img/images/photos/003/719/697/hi-res-054f53949d2fabb2fbcb294e8be642c9_crop_exact.jpg?w=1200h=1200q=75″,"twitter:app:url:googleplay":"https://bleacherreport.com/articles/2755226-shirtless-tongan-flag-bearer-pita-taufatofua-qualifies-for-2018-olympics","twitter:app:url:ipad":"teamstream://article/bleacherreport.com/articles/2755226-shirtless-tongan-flag-bearer-pita-taufatofua-qualifies-for-2018-olympics","twitter:app:url:iphone":"teamstream://article/bleacherreport.com/articles/2755226-shirtless-tongan-flag-bearer-pita-taufatofua-qualifies-for-2018-olympics","twitter:card":"summary_large_image","twitter:description":"Pita Taufatofua, the Tongan Olympian who rose to fame as the shirtless flag-bearer for his country at the 2016 Summer Olympics, qualified for the 2018 Winter Olympics in Pyeongchang, South Korea, in cross-country skiing…","twitter:image":"https://img.bleacherreport.net/img/images/photos/003/719/697/hi-res-054f53949d2fabb2fbcb294e8be642c9_crop_exact.jpg?w=1200h=1200q=75″,"twitter:title":"Shirtless Tongan Flag-Bearer Pita Taufatofua Qualifies for 2018 Olympics","twitter:url":"https://bleacherreport.com/articles/2755226-shirtless-tongan-flag-bearer-pita-taufatofua-qualifies-for-2018-olympics"},"scripts":[{"key":"analytics-chartbeat-top","content":"ntvar _sf_startpt = (new Date()).getTime()ntvar _sf_async_config = _sf_async_config || {};nt_sf_async_config.domain = "bleacherreport.com";nt_sf_async_config.uid = 45648;nt_sf_async_config.path = "/";ntvar _cbm = _cbm || [];nt_cbm.push(["readyForTesting", true]);n"},{"key":"schema.org","content":"{"@context":"http://schema.org","@type":"NewsArticle","keywords":"Breaking_News,Olympics,Tonga,Serge_Deblé,Christian_Ramsebner","isFamilyFriendly":true,"inLanguage":"English","mainEntityOfPage":"Pita Taufatofua, the Tongan Olympian who rose to fame as the shirtless flag-bearer for his country at the 2016 Summer Olympics, qualified for the 2018 Winter Olympics in Pyeongchang, South Korea, in cross-country skiing…","headline":"Shirtless Tongan Flag-Bearer Pita Taufatofua Qualifies for 2018 Olympics","thumbnailURL":"https://img.bleacherreport.net/img/images/photos/003/719/697/hi-res-054f53949d2fabb2fbcb294e8be642c9_crop_north.jpg?1516562321w=630h=420″,"image":{"type":"ImageObject","url":"https://img.bleacherreport.net/img/images/photos/003/719/697/hi-res-054f53949d2fabb2fbcb294e8be642c9_crop_north.jpg?1516562321w=630h=420″},"datePublished":"2018-01-21T14:32:30-05:00″,"dateModified":"2018-01-21T16:29:09-05:00″,"author":{"@type":"Person","name":"Joseph Zucker","jobTitle":"Featured Columnist"},"publisher":{"@type":"Organization","name":"Bleacher Report","url":"http://bleacherreport.com","logo":{"type":"ImageObject","url":"https://static-assets.bleacherreport.com/img/br_60_height.png","width":"80″,"height":"60″}},"description":"Pita Taufatofua, the Tongan Olympian who rose to fame as the shirtless flag-bearer for his country at the 2016 Summer Olympics, qualified for the 2018 Winter Olympics in Pyeongchang, South Korea, in cross-country skiing…","about":"Pita Taufatofua, the Tongan Olympian who rose to fame as the shirtless flag-bearer for his country at the 2016 Summer Olympics, qualified for the 2018 Winter Olympics in Pyeongchang, South Korea, in cross-country skiing…"}","type":"application/ld+json"},{"src":"//platform.instagram.com/en_US/embeds.js","async":true,"defer":true,"key":"instagram"}],"styles":[{"href":"https://static-assets.bleacherreport.com/css/global.d570cb6ec799f3ea22512648f4c8b2e1.css","key":"globalCSS","type":"text/css","rel":"stylesheet"},{"href":"https://static-assets.bleacherreport.com/css/atomic.391cece3ddf6b33b7f5858c14faa2ff9.css","key":"atomicCSS","type":"text/css","rel":"stylesheet"}],"links":[{"key":"manifest","rel":"manifest","href":"/manifest.json"},{"key":"safariMaskIcon","rel":"mask-icon","href":"/img/favicon/safariMaskIcon.svg","color":"#000000″},{"key":"appleTouchIcon","rel":"apple-touch-icon","sizes":"180×180″,"href":"/img/favicon/appleTouchIcon.png"},{"key":"icon32″,"rel":"icon","sizes":"32×32″,"href":"/img/favicon/favicon32.png"},{"key":"icon16″,"rel":"icon","sizes":"16×16″,"href":"/img/favicon/favicon16.png"},{"key":"ampLink","rel":"amphtml","href":"https://syndication.bleacherreport.com/amp/2755226-shirtless-tongan-flag-bearer-pita-taufatofua-qualifies-for-2018-olympics.amp.html"},{"key":"androidLink","rel":"alternate","href":"android-app://com.bleacherreport.android.teamstream/http/bleacherreport.com/articles/2755226-shirtless-tongan-flag-bearer-pita-taufatofua-qualifies-for-2018-olympics"},{"key":"androidTsLink","rel":"alternate","href":"android-app://com.bleacherreport.android.teamstream/teamstream/article/bleacherreport.com/articles/2755226-shirtless-tongan-flag-bearer-pita-taufatofua-qualifies-for-2018-olympics"},{"key":"iosLink","rel":"alternate","href":"ios-app://418075935/http/bleacherreport.com/articles/2755226-shirtless-tongan-flag-bearer-pita-taufatofua-qualifies-for-2018-olympics"},{"key":"canonicalLink","rel":"canonical","href":"https://bleacherreport.com/articles/2755226-shirtless-tongan-flag-bearer-pita-taufatofua-qualifies-for-2018-olympics"},{"key":"oembedJSON","rel":"alternate","href":"https://bleacherreport.com/oembed?url=https%3A%2F%2Fbleacherreport.com%2Farticles%2F2755226-shirtless-tongan-flag-bearer-pita-taufatofua-qualifies-for-2018-olympics","type":"application/json+oembed"},{"key":"oembedXML","rel":"alternate","href":"https://bleacherreport.com/oembed?url=https%3A%2F%2Fbleacherreport.com%2Farticles%2F2755226-shirtless-tongan-flag-bearer-pita-taufatofua-qualifies-for-2018-olympicsformat=xml","type":"application/xml+oembed"}]},"tracks":{},"ui":{"assetURL":"https://static-assets.bleacherreport.com","bundleName":"bundle.da4bb6edd70760ce5394.js","comments":true,"scrollPlay":true,"skinAd_exists":true,"teamStreamLimit":60,"teamStreamLoading":false,"topAd_exists":true,"trendingLimit":60,"userAgent":{"family":"Other","major":"0″,"minor":"0″,"patch":"0″,"device":{"family":"Other","major":"0″,"minor":"0″,"patch":"0″},"os":{"family":"Other","major":"0″,"minor":"0″,"patch":"0″}},"videosInViewport":[],"referrer":"","hideGettyCopyright":false,"hideFooterLinks":false,"hidePrivacyNotice":false,"hideNav":false,"hideScores":false,"hideShare":false,"hide":{},"isEmbedded":false,"isFromCnn":false,"customBrowser":false,"isMobileDevice":false,"os":null,"isSettingCookie":false,"theme":"light","pageType":"article","currentPage":"2755226″,"url":"https://bleacherreport.com/articles/2755226″},"user":{"device_id":false,"league":false,"username":null,"type":"Anonymous","title":null,"tags":[],"profile_id":null,"photo_path":null,"last_name":null,"id":null,"first_name":null,"devices":[],"default_tags":[56,19,5640,20],"country":null,"siteLocale":"USA","trackingId":"24c62fee-0987-4dca-a505-8916d39ee473″,"name":"null null","birthday":null,"identities":{}}};
—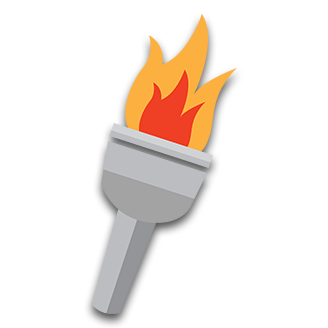 OlympicsJoseph Zucker@@JosephZuckerFeatured ColumnistJanuary 21, 2018
Ezra Shaw/Getty Images
Pita Taufatofua, the Tongan Olympian who rose to fame as the shirtless flag-bearer for his country at the 2016 Summer Olympics, qualified for the 2018 Winter Olympics in Pyeongchang, South Korea, in cross-country skiing.
According to the Wall Street Journal (h/t ESPN.com), Taufatofua earned his place in the 2018 Olympics during a qualifying event in Isafjordur, Iceland.
Taufatofua commented on his qualification in an Instagram post:
Taufatofua represented Tonga in the taekwondo event two years ago, competing in the heavyweight division. The 15th seed, he lost his opening bout to Iranian Sajjad Mardani.
In an interview earlier this month with WBUR's Bill Littlefield, Taufatofua said the defeat to Mardani didn't ruin his experience at the Olympics. He added that the attention he helped bring to his native country was "a bigger win for me, because now people know where Tonga is."
According to Littlefield, Taufatofua turned down modeling and acting offers in order to pursue qualification for the 2018 Olympics. The Olympics profiled the start of his journey in a pair of YouTube videos:
The Wall Street Journal's Ben Cohen explained to Littlefield how a ruling by the International Ski Federation aided Taufatofua in his quest to Olympic qualification.
The federation ruled points earned in roller skiing events could count toward cross-country skiing qualification. As a result, Taufatofua was able to complete the bulk of his qualifying portion on roller skis before heading to Iceland to finish the job.
Featured

Pats Are Headed to the Super Bowl…Again ?

via Bleacher Report

Featured

Welcome to the NFL Failgate Party

via Bleacher Report

Featured

Can We Handle a Jags-Vikes Super Bowl?

via Bleacher Report

Featured

Harden 3 in Steph's Eye Ices Dubs ❄️

via Bleacher Report