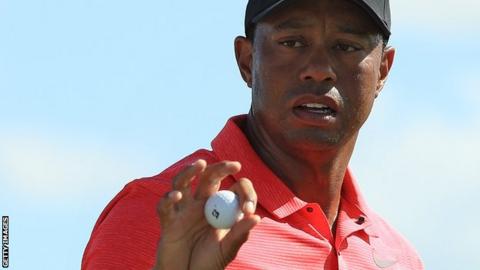 Tiger Woods says he struggled to walk and needed help getting out of bed during his recovery from a back injury.
The 14-time major winner underwent back surgery in April and was sidelined for almost 10 months.
The American made his return earlier in December with four rounds at the Hero World Challenge in the Bahamas,
"I hadn't played without pain for a long time – it was nice to just go out there and chill out," the 41-year-old wrote on his website.
"During that 10-month period I was away from the game, I had a hard time walking and often needed assistance getting out of bed.
"I appreciate competitive golf now more than I ever have."
Woods, who recently split with swing coach Chris Como after three years together, added that he would "love" to play a full schedule in 2018.
"I'm continuing to progress and trying to get strong enough to where I can handle a workload again," he wrote.
"What that entails, including back-to-back events, I don't know. This is all uncharted territory."