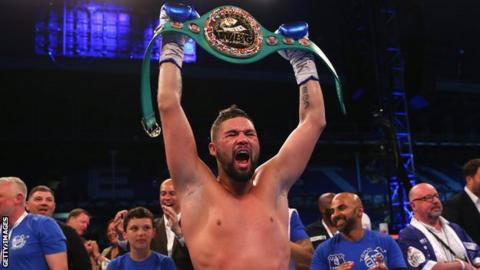 Everton have not won at Anfield since Kevin Campbell scored the only goal way back in September 1999.
Since then I've had three kids and, as a professional boxer, been punched in the face more times than I can remember.
I've left Anfield many times since 1999 – I've been heartbroken, laughed at and, on occasion, tanked.
I'd love to say I have many great memories of the game but I don't – over the past decade or so the happy times are few and far between.
As a kid growing up, the Merseyside derby meant excitement and banter, it meant everything good about football.
But results have tarnished what it used to mean for me because we've just been getting trounced. We have won just four times at Goodison Park since 1999. We've gone 13 games without a win – and lost seven of those.
We don't get good results against Liverpool, and Anfield is a nightmare place to go.
For Everton and their supporters the derby is just a day of torment and stress.
What hurts more – getting punched or derby defeat?
Getting punched hurts, I'm not going to lie – it's physical pain.
Football is emotional pain, it's heartache, shame, embarrassment and that hurt can last a lot longer.
I've never been knocked out but I've been stopped on my feet.
A knockout may not hurt because of the adrenaline but getting bounced 3-0 or 4-0 and Steven Gerrard scoring a hat-trick? That pain doesn't go away for a long time. Shame doesn't go away fast.
'I talk to myself, praying for a result'
Every day this week, the first thing on my mind is the derby on Sunday. It's on your mind all the time. I don't get nervous for fighting, believe it or not I actually enjoy it.
I was nervous before my fight at Goodison Park last year, when I won the WBC cruiserweight title, but that's because the preparation hadn't gone as well as I'd have liked.
Going to the match, as I am on Sunday, is a different feeling. During derby week I'm constantly nervous because I'm not in control, whereas in boxing my destiny is in my own hands.
Premier League takes on Saturday prime-time in new TV rights package
I relax and do nothing on the day of a fight. I might do a little bit of clothes shopping as that helps relax me.
I spend derby day walking up and down my house talking to myself, praying that we can get a result, that a ball goes in off someone's backside, anything to get that result. I spend the day begging basically.
When I'm at the game I'm just like any other fan – I could be a bin man or a boxer, my profession doesn't come into it. It makes no difference whatsoever to the day or how I'm able to handle it.
A big game for Big Sam
I don't have any advice for Everton's new manager, Sam Allardyce. I'm a prize fighter – I get punched in the face for a living.
But I can tell him this – if Everton win, he'll be immortalised, he really will.
Allardyce is a man who understands what needs to be done. I'm hoping and praying for some kind of result, some kind of reaction from the lads.
The result of this match means more than anyone can grasp or understand. Everton winning at Anfield is massive.
Allardyce must understand the effect it will have on his position as Everton manager if he wins at Liverpool's home. If he wins there, the fans will take to him super-quick.
If anyone can win at Anfield, it's him. He knows how to grind results out. He's won there with lesser teams than Everton, he won there with Crystal Palace and they didn't have the quality on the park that we have.
But Liverpool are, for me, barring Manchester City, the best attacking side in the Premier League. They're electric going forward. They're deadly.
One sniff, they're in on goal. Their strengths going forward far outweigh ours.
I know in the past two league games we've done well, but don't be deceived.
We've beaten West Ham and Huddersfield – two teams that have actually been worse than us recently, which is saying something this season.
I'm just hoping Sam's ethos on defending comes across in Sunday's game. He's known as a man who grinds out results and that's what we've been missing.
Sammy Lee is fine by me
Sammy Lee spent eight years as a player at Liverpool and has also worked on the coaching staff at Anfield.
But I'm glad he has come to Everton as a member of Allardyce's backroom staff.
Sammy Lee is a winner, Sammy Lee is a brilliant coach. That is all I care about. All I want to do is win and that is the most important thing for me.
If we are winning, I'm happy.
I'm just hoping for the best on Sunday and if he can play a part in Everton getting a good result, then there is no problem for me.
Tony Bellew was speaking to BBC Sport's Craig Lowe.