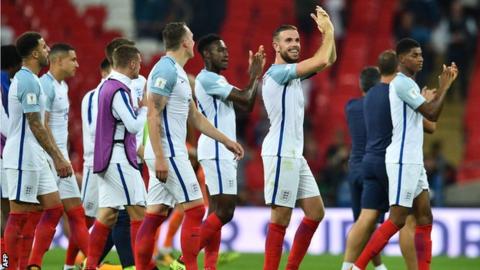 England will play Nigeria at Wembley and Costa Rica at Elland Road in their final friendly matches ahead of this summer's World Cup.
Nigeria will visit on 2 June while England will face Costa Rica at Leeds United's ground on 7 June.
England's first match at the World Cup is against Tunisia on 18 June.
Gareth Southgate's side also face Costa Rica's central American neighbours Panama in Russia, with Belgium completing Group G.
The England manager said: "We're going into a World Cup where we will play African and Central American opposition, so we get that with the games against Nigeria and Costa Rica, but it's not just about the games we've got in the group but hopefully beyond that as well.
"We want to expose the team to different styles and different experiences."
England played friendlies in Manchester and Sunderland in the build-up to Euro 2016 but this will be the first time they have played in Yorkshire since 2002, a 2-1 defeat by Italy at Elland Road.
"All of the feedback from the team before Euro 2016 was really positive, the players enjoyed it and it was definitely well received by the public," added Southgate.
"It's nice when we have an opportunity to take the team on the road."
Before games against Nigeria and Costa Rica, England will play Netherlands and Italy in March.