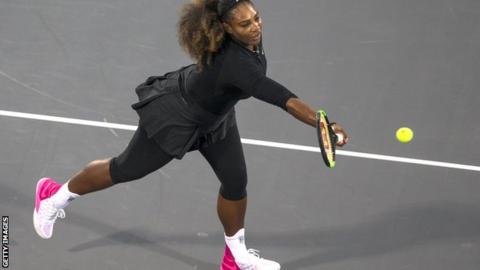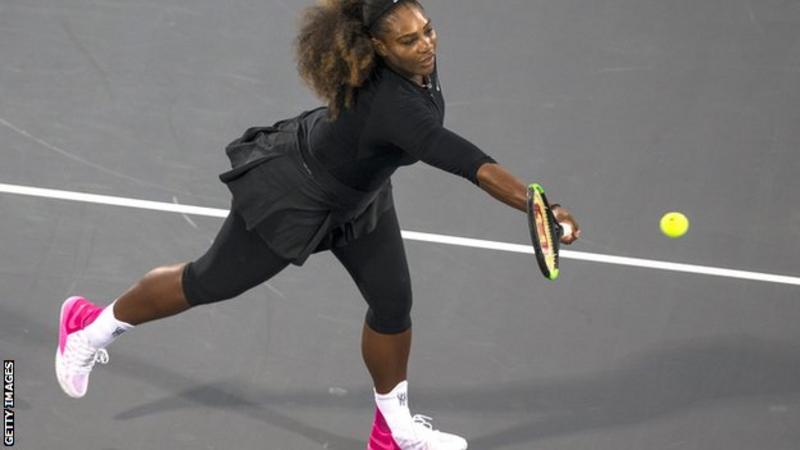 Former world number one Serena Williams has withdrawn from this month's Australian Open in Melbourne.
The 36-year-old American last week played her first match since giving birth in September.
Williams, a 23-time Grand Slam winner and the reigning Australian Open champion, said: "Although I am super close, I'm not where I want to be."
On Thursday, Britain's Andy Murray pulled out of the tournament, which starts on 15 January.
William was eight weeks pregnant with daughter Olympia when she won her seventh Australian Open title in 2017.
The world number 22 said: "My coach and team always said 'only go to tournaments when you are prepared to go all the way'.
"I can compete – but I don't want to just compete, I want to do far better than that and to do so, I will need a little more time.
"The memory of last year's Open is one that I will carry with me, and Olympia and I look forward to coming back again."
Australian Open tournament director Craig Tiley said: "I've been in constant contact with Serena and her team and know this is why she has pushed it and pushed it until the 11th hour to make her final decision.
"Serena transcends the sport in the way she approaches all aspects of her life. It was never going to be good enough for her to just compete."
Williams lost an exhibition contest against Jelena Ostapenko in Abu Dhabi on 30 December 2017, in her first match since giving birth in September.
It is the first time since 2011 that Williams has missed the tournament.
On Thursday, men's world number four Kei Nishikori withdrew because of a wrist injury.
There are also doubts over the fitness of Spanish world number one Rafael Nadal and Switzerland's Stan Wawrinka, who won the title in 2014.
Serb Novak Djokovic, a six-time Australian Open champion, may also miss out with an elbow injury.
'Another blow for the tournament' – analysis
Russell Fuller, BBC tennis correspondent
It is less than four months since Williams gave birth. She has also got married in that time, but the way she played in an exhibition in Abu Dhabi last week gave real encouragement to those who so desperately wanted to see her defend her title.
Williams might be "super close" but she doesn't yet think she is in championship-winning shape. There is no word yet on when she will be, but Miami in March may be a good bet.
It is another blow to a tournament which has already lost Andy Murray and can't be sure whether Novak Djokovic or Stan Wawrinka will be fit to compete.
Craig Tiley has always been adamant all the stars would be in town, but his instinctive optimism would make him a very good economic forecaster for any government in need of a boost.